5 Reasons to Opt for 3PL Reverse Logistics Management
According to research by invespro, at least 30% of all products ordered online are returned. This means that online shopping is very quickly imitating brick-and-mortar stores. Even though the purchasing tendency is moving towards online shopping, the buyer's subconscious direction of trying before buying remains.
Therefore, it has become imperative for online sellers to offer returns on all their products. Since all the market players provide it, most sellers can provide this offering as customers do not prefer shopping from websites that do not offer a return or exchange policy. In many cases, customers also receive damaged products or wrong items that require you to arrange for a return shipment.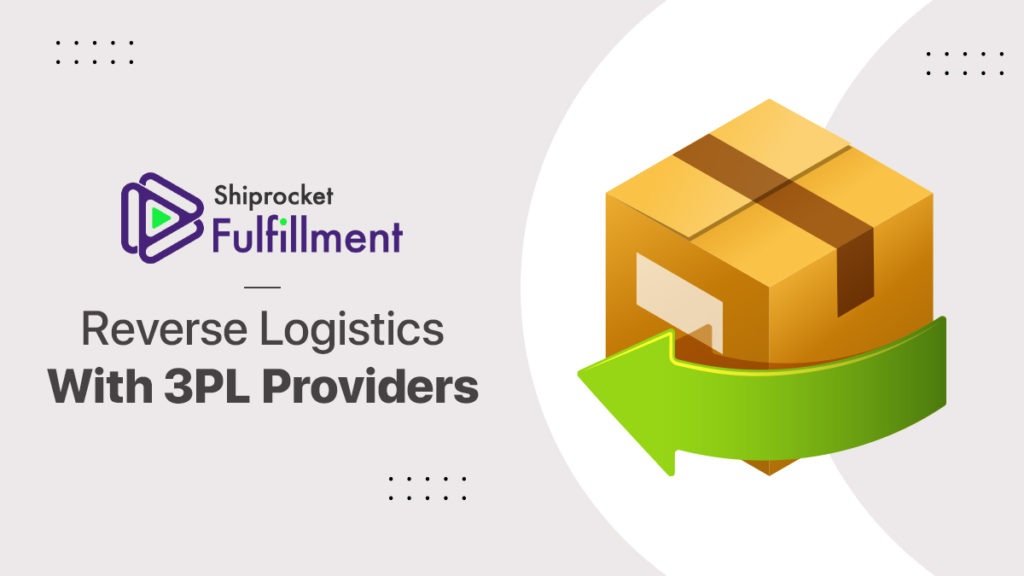 Even though a return policy may seem very lucrative on papers, reverse logistics can be a nightmare for eCommerce sellers like you. Since you also need to bear the cost of shipping the return to your warehouse, it causes a massive hole in the pocket. It also tends to disrupt your entire inventory as the product is no longer viable for further use.
This is where 3PL fulfillment providers come into the picture. They can be an absolute blessing for your business if you let them handle the fulfillment operations for you.
Let's see how you can simply reverse logistics management with a 3PL fulfillment provider.
What is Reverse Logistics?
Before we move into the benefits of hiring a 3PL fulfillment provider, let's look at what reverse logistics is.
Reverse logistics refers to the transportation, repurposing, and disposal of goods after the customer receives the product. This means it includes shipping the products back to the seller's warehouse or pick-up address.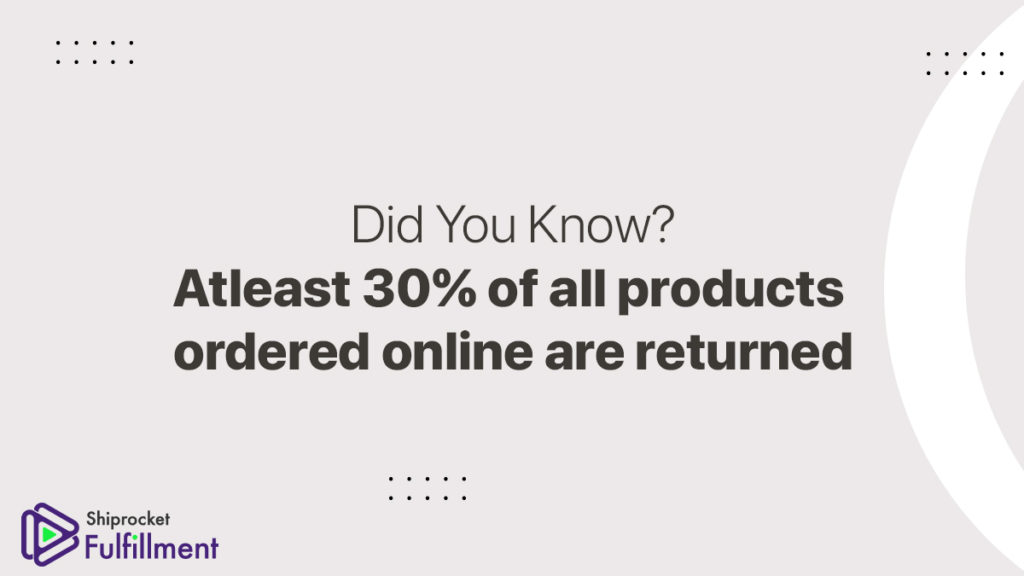 Why is Reverse Logistics an Essential Component of Your Fulfillment Supply Chain?
If you think that the fulfillment cycle ends after the product is delivered to the customer, you are mistaken. The eCommerce world is developing rapidly, and the customer experience cycle also includes return management. Reverse logistics plays a critical role in determining the positive customer experience by arranging a smooth return journey.
Here are few reasons why it is so important –
Customer Retention
Since reverse logistics helps handle return orders, it plays a critical role in retaining existing customers. If a customer has a bad experience with your product, reverse logistics helps me get right by arranging a seamless return. This enhances the customer experience by many phones as the customer can trust you with their shopping. Reverse logistics also plays a crucial role in establishing strong customer relations.
Reduced Losses
Most times, in a return order, products or salvageable. This means that the consequences can be used or sold again. Therefore, an established reverse logistics system helps you reduce losses by optimizing the process and getting the products to the warehouse much quicker.

Fast Service
If your return order management service is not quick, it can lead to a negative customer experience. Therefore, reversed logistics helps you establish a fast service with your brand and customers. Fast service indicates proactiveness, and quick reverse logistics can help you determine just that.
How Can 3PL Providers Help?
Most D2C and small business sellers cannot provide fast and efficient reverse logistics management for their business. This is because different courier partners have different return order processing rates and usually are very high. Since return order management and reverse logistics form the last leg of your entire fulfillment supply chain, there is a high chance of facing losses regarding returning shipments.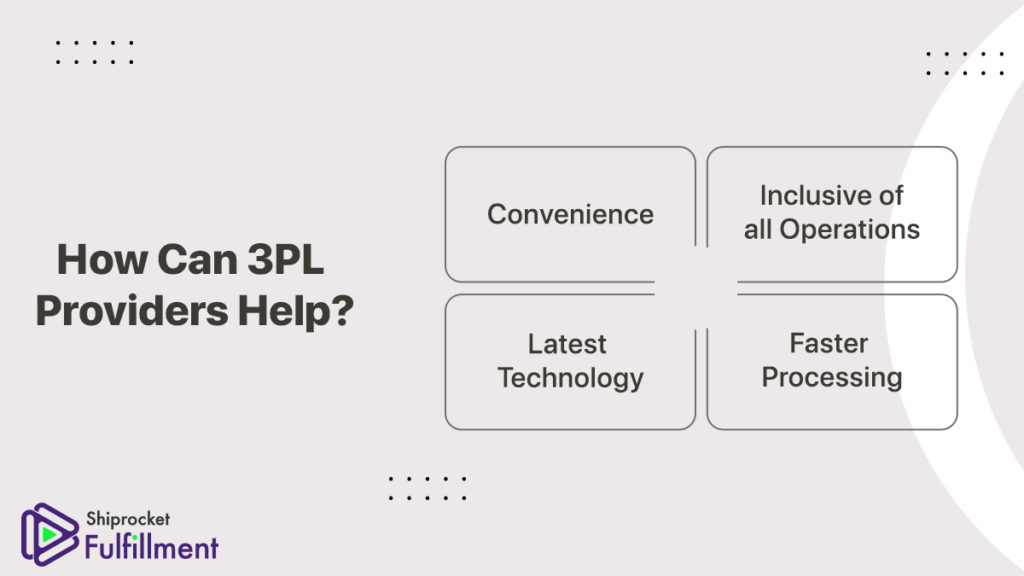 With 3PL fulfillment providers, you can be assured about end-to-end fulfillment management. They take care of all operations, starting from inventory management and storage up to return order management. Their reverse logistics management is much more sorted. Here is how they can be a boon for your business –
Convenient
3PL providers are designed in a way to make tasks convenient for you. You outsource your entire eCommerce fulfillment operations to your 3PL providers, and they assign resources to manage it for you. All the functions after receiving an order and even handling returns are the 3PL fulfillment provider's responsibility. Since the return orders are taken directly to the fulfillment provider's warehouse, you do not need to worry about accepting and arranging returns. The 3PL fulfillment provider does it for you.
Inclusive of all Operations
All fulfillment operations are included in the 3PL fulfillment provider's offering. This ensures that the 3PL provider handles all reverse logistics operations, and they take care of every incoming return order. They arrange for the courier network to collect returns by themselves.
Latest Technology
The fulfillment centers are equipped with the latest technology to help you process and deal with return orders very efficiently. Since this technology is the latest, automated, and scalable, you do not need to worry about picking every reverse logistics operation yourself.
Faster Processing
The products are processed faster as there is a very efficient system instituted for the same. Along with that, fulfillment centers have skilled resources for reverse logistics tasks that process the request with couriers and accept parcels at a much faster rate.
Closer to Buyers
Last but not least, fulfillment centers are placed in different locations. Your fulfillment provider gives you the chance to store products closer to buyers. This means that processing returns also becomes a much cheaper and faster process for you.
Choose the Most Reliable 3PL Fulfillment Provider – Shiprocket Fulfillment.
Shiprocket fulfillment is a 3PL fulfillment provider that helps your store and ship orders from fully-equipped warehouses situated in multiple critical locations across the country.
All you need to do is send your product inventory to our fulfillment center, and we will handle the entire order fulfillment and return process for you after that.
You get several benefits like one-day and two-day delivery, a 20% reduction in shipping costs, and seamless return order management.
The fulfillment centers also process all inward return orders.
Final Thoughts
Suppose you want to reduce the cost for reverse logistics and also handle return orders like approval. In that case, it is intelligent to tie up with a 3PL fulfillment provider that can help you achieve all of these at discounted costs. Do reach out to us if you want to process return orders faster with a simplified reverse logistics system.