Fulfillment Center Vs Distribution Center: Which Is Better?
Warehousing is one of the key elements of a distribution network for any business. This is especially true if a business operates in the eCommerce space. Did you know? The number of warehouses worldwide is anticipated to reach 180,000 by 2025.
Choosing the best form of warehousing based on your operational needs is critical for the smooth functioning of your supply chain. Typically, there are types of storage options with specific order fulfillment procedures- fulfillment center and distribution center.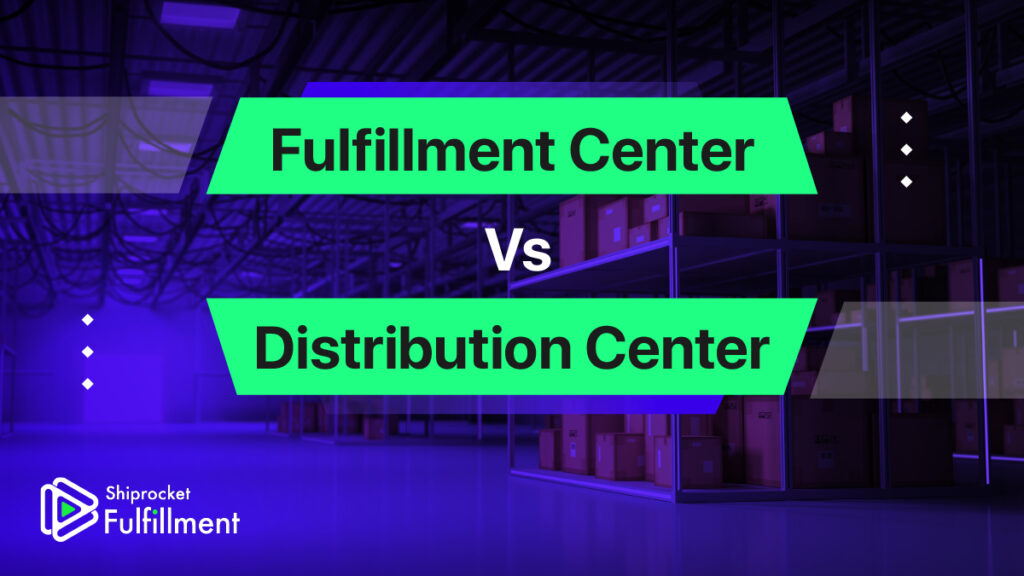 While you should take both of them into account when planning your operations, it is important to recognize the subtle differences between the two. A fulfillment center has different purposes than a distribution center.
This article is about- fulfillment center vs distribution center. Read on to know what fulfillment centers and distribution centers are, which one out of them you should prefer for your business, and why.
What Is A Fulfillment Center?
A fulfillment center is a third-party logistics(3PL) warehouse that receives, processes, and fulfills customer orders on behalf of your business. To manage inventory with a fulfillment center, you can receive and examine the goods before sending them to the center or have the manufacturer send them directly to the center.
Fulfillment centers are an integral part of the supply chain as they ensure that online orders reach customers faster and more affordably. They help you store your products strategically, ensuring your orders are picked up quickly once a customer has completed an online purchase.
Reasons To Choose A Fulfillment Center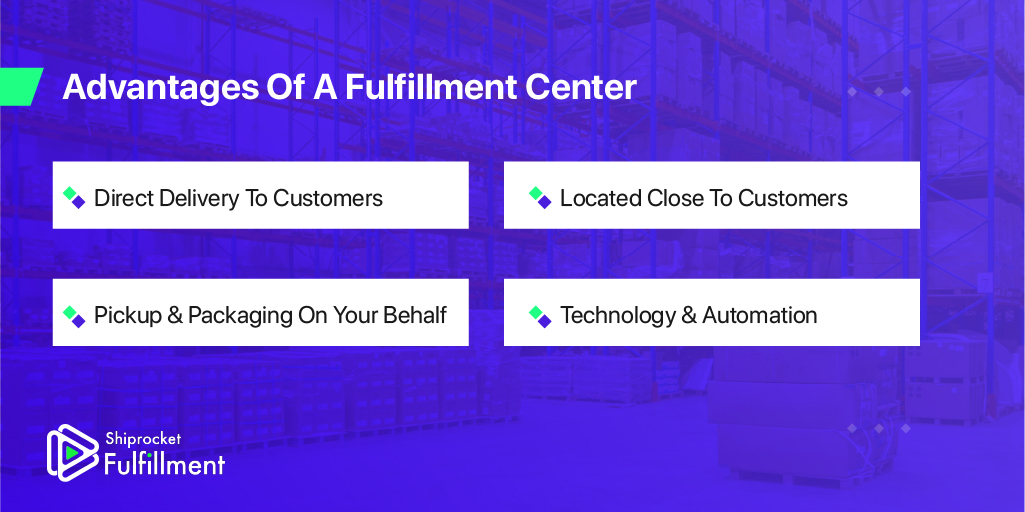 Direct Delivery To Customers
Every time you get a new order, a fulfillment center processes it through a set workflow and delivers the products directly to your customer.
Located Close To Customers
A fulfillment center is generally located close to your customers and strategically so. The idea is to reduce the distance between your customer and your warehouse for efficient shipping.
Pickup & Packaging On Your Behalf
Your inventory is received and managed by trained fulfillment experts who could also pick products, pack your shipments, and label them on your behalf.
Technology & Automation
Whether it's a warehouse management system, an order management system, or shipping automation, technology ensures transparency at every step of the order fulfillment process.

What Is A Distribution Center?
A distribution center is also a kind of a warehouse. However, it appears at a different point in the supply chain than the fulfillment center. The most basic definition of a distribution center is any warehouse along the way that facilitates the redistribution of products.
When we talk about fulfillment center vs distribution center, the key difference between the two is that a distribution center does not ship directly to customers. Instead, it serves as a transit point for products to change the way you transport them.
Distribution centers can also act like inventory hubs for large retailers so that products are replenished quickly on the shelves, and there are minimum shortages. This helps to keep the supply chain as proactive as possible.
Reasons To Choose A Distribution Center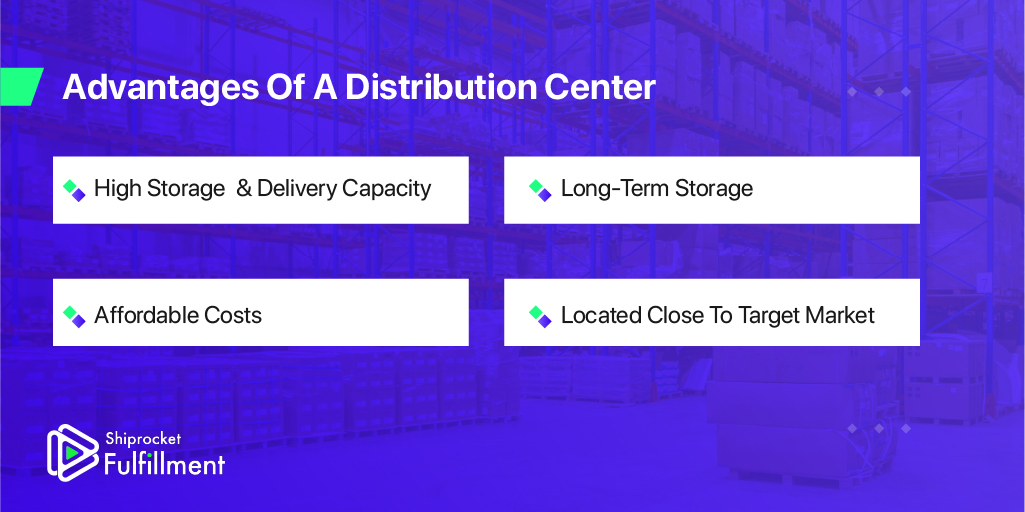 High Storage & Delivery Capacity
Distribution centers are designed to store and redistribute large quantities of products. There is more than enough space to store large quantities of your store inventory at once.
Long-Term Storage
You enjoy the freedom to store your inventory on a long-term basis without digging a big hole in your pocket.
Affordable Costs
Not just for long-term storage, but distribution centers are generally cheaper as compared to fulfillment centers, majorly due to economies of scale & lesser technological requirements.
Located Close To Target Market
A distribution center enables you to store more inventory closer to your target market. If you're a multi-channel retailer, you might as well want to store inventory closer to your physical store.
Fulfillment Center Vs Distribution Center: The Conclusion
A typical supply chain usually has both fulfillment centers and distribution centers. The distribution center is a transit hub for goods as they change their mode of transport. Instead, you can hold products in the fulfillment center before shipping them to customers.
Most eCommerce sellers require a fulfillment center rather than a distribution center. However, these companies must find a suitable fulfillment solution that is quick, effective, reliable, and efficient.
Shiprocket Fulfillment stores your products closer to your customers in a PAN India network of over 15 leading-edge fulfillment centers. Result? You can deliver orders three times faster and up to 20% cheaper.
How about offering same-day and next-day delivery to your customers? Outsource your warehousing, order processing, and shipping operations to Shiprocket Fulfillment. Start today.