What is the Importance of 2-Day Shipping in eCommerce?
eCommerce is witnessing its high days at the moment, and yet, the cart abandonment rate in the country is also high. Around 70% of customers tend to leave their shopping carts on online platforms. And a reason for this may be a complicated checkout process, but at the same time, one of the chief reasons behind this variety of abandonment is the lack of fast delivery for the customers.
Awaiting one's online package post placing the order is one of the most impatient times for a customer. Furthermore, receiving that package in a couple of days is a thing of joy for the customer. This is precisely why the Amazon 2-day shipping took off in the first place – because the brand enabled a customer experience that was based on unadulterated pampering at the click of a button. On that note, let us enlist a few reasons why speedy delivery is the popular trend in the modern world.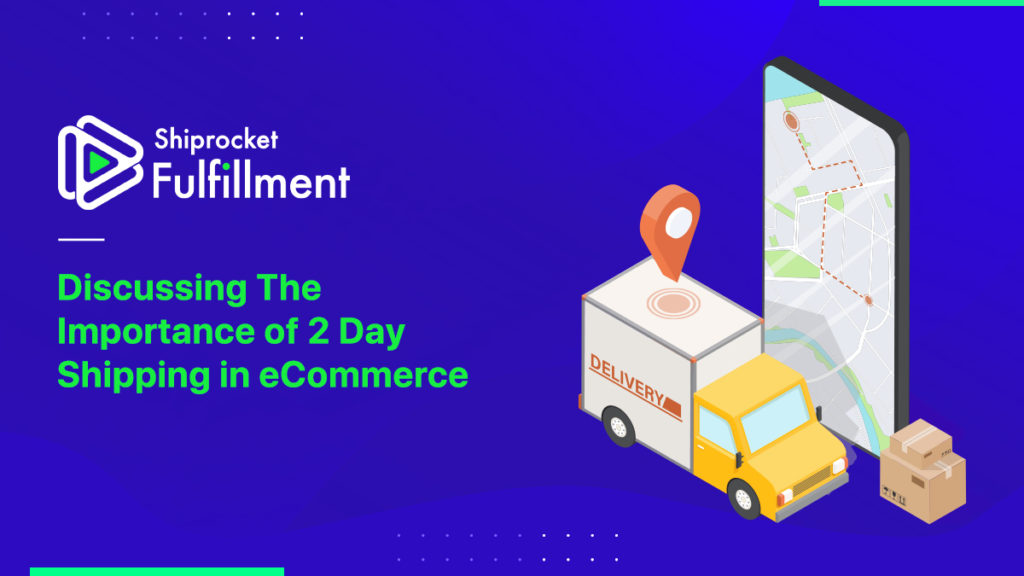 What is 2-Day Shipping?
2-Day shipping is exactly what it sounds like. It is the process of delivering the package to the customers within 2 days of receiving an order. Fast shipping in the eCommerce industry is no longer a requirement but a must-have. Sellers who want to stay ahead of the competition need to incorporate 2-day shipping in their shipping plans.
How Does 2-Day Shipping Work?
The process of 2-day shipping primarily starts once the order is placed. Depending on the seller, the 2-day countdown can be for two business days or any 2 days. 2-day shipping usually requires sellers to ship via air shipping or ground shipping.
Air Shipping
Air shipping involves shipping via an aeroplane or jet. This method of shipping is often used for international shipments or express shipments. The cost involved in air shipping is quite high compared to other forms of shipment. However, air shipping is the only shipping method that can promise 2-day deliveries to the customers, especially when the distance between the warehouse and the recipient's address is quite high.
Ground Shipping
Ground shipping involves using vans, trucks, and cars for shipment. Ground shipping is undoubtedly a much more affordable option for shipping products. However, in this case, sellers can only promise 2-day deliveries if the recipient's address isn't too far from the warehouse.
To do this at a larger scale and offer 2-day shipping country-wide, sellers need to partner with a 3PL service provider with fulfillment centers in different parts of the country. This method ensures faster delivery and a smooth flow of operation.
Importance of 2-Day Shipping for an eCommerce Business
Fulfilling the Expectations of the Customers
The eCommerce giant Amazon raised the operating bar for all its competitors the moment it enabled the function of 1-day delivery for its customers. Hence, the move was visionary for its time, compelling the rest of the e-retailers to amp up their online selling game by providing fast shipping services to their customers. If you look at the scenario today, you will find that the customers are already buying products with a pre-installed expectation that their placed order will be delivered to their doorstep in the least amount of time. What's more is that they prefer to shop with brands that simplify their shopping experiences by offering same-day, next-day, and two-day shipping services.
Hence, it has become essential for e-stores that their audience avails such top-notch service for greater customer satisfaction.
Instilling Trust Among Your Customers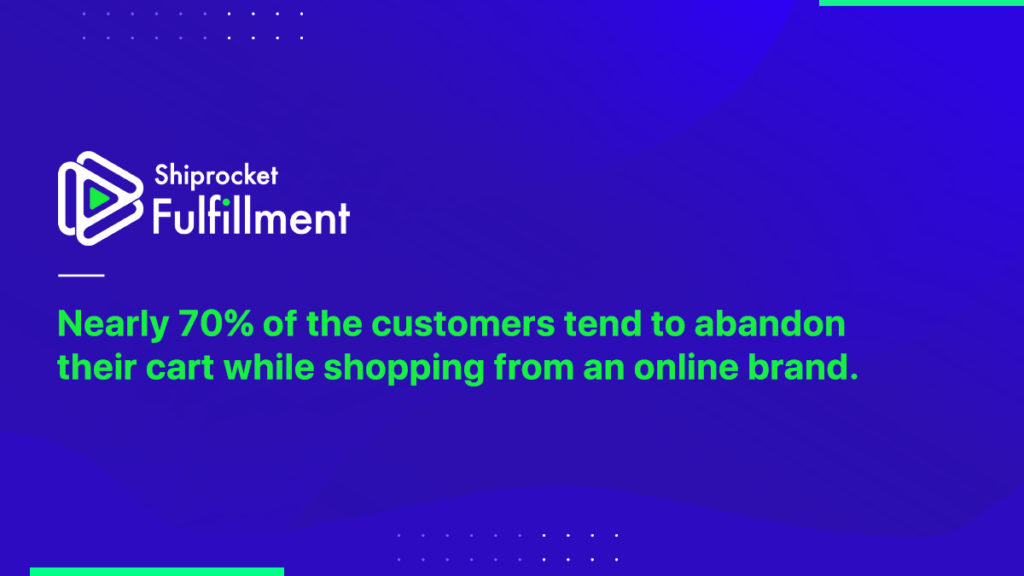 Yes, the COVID-19 pandemic has brought a significant shift in how customers are shopping, including their payment behaviour. Debit cards, UPI, Credit cards, etc., are being used increasingly in the world of online shopping. However, Cash on Delivery is still ruling the market. To build this cycle of trust among your customers, it is essential to offer them the fastest courier services. This way, when they haven't opted for Cash on Delivery, quick order arrival will fill them with a sentiment of trust in the brand they've purchased from.
Fulfill More Orders in Less Time
The lesser time you take to fulfill an order placed by a customer, the more orders you can accept to generate increased revenue and maximize your profits. One of the most notable benefits of offering two-day shipping to your customers is that you get to churn out more work and bank in more revenue earned with the help of seamless administrative functioning. This way, you get to satisfy both parties – yourself and your consumers.

Extinguish the Problem of Order Backlogs
Offering two-day delivery to your customers will solve one of the biggest problems faced by countless merchants – a backlog of orders. If your business delivers products within 7-10 days, there is a chance that you may not be able to accept more orders than you may want to for increased revenue. You'll mostly be busy trying to fulfill the orders that are out for shipping or in the process of being shipped to a particular address. Such a variety of delays may also hurt the supply chain operations and the inventory management for your e-store. Therefore, it is better to keep your business running without order backlogs with a 2-day shipping service.
How Can You Avail this Feature Optimally for your Business?
Partner with a Third-Party Fulfillment Facility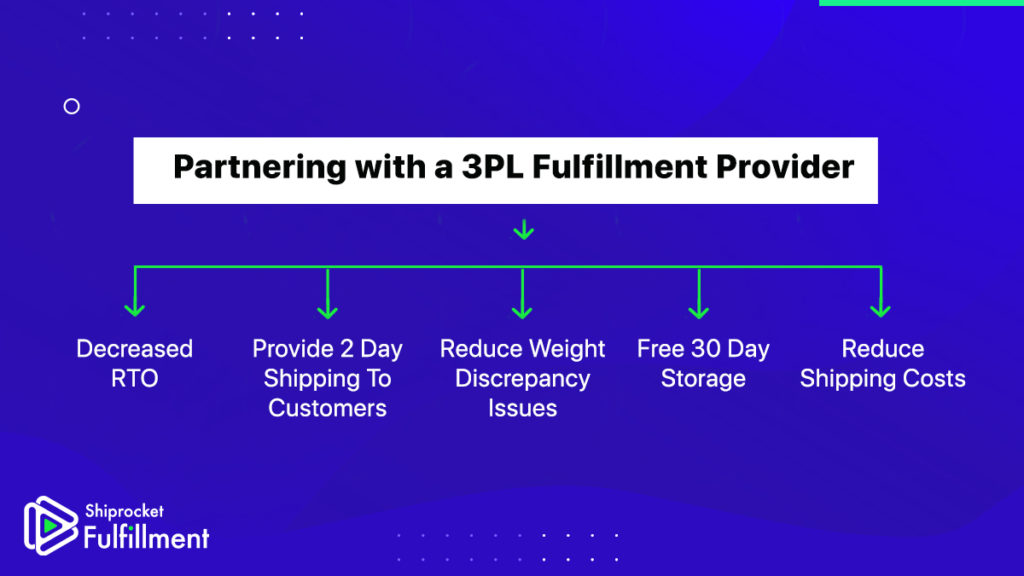 A 3PL fulfillment solution will offer your the best warehousing and delivery services most cost-effectively. From automated inventory storage to comfortable accommodation in case of last-minute order spikes, your order fulfillment operations will streamline with the help of a third-party warehousing brand. For instance, let's take a look at how Shiprocket Fulfillment provides its customers with two-day shipping at a nominal price, no minimum lock-in period, and allows you to mitigate other order fulfillment issues like return orders, weight discrepancies, etc. What's more, is that partnering with a brand like Shiprocket Fulfillment to provide quick shipping also gives you the benefit of free storage for the first 30 days.
To keep this operational trust cycle, you must join hands with a 3PL brand that offers competitive features for your business growth.
Offer Free 2 Day Shipping with a Minimum Order Value

Do the calculations, optimize the cost enough to provide free shipping on a minimum purchase value, and promote this offer across all your social channels! If your customers identify with your brand and its top-notch services, in addition to the 2-day shipping that you'll be providing them anyway, you will be flooding with orders on your website, with your customers on pins and needles.
Final Thoughts
Within the eCommerce universe, the competition to excel is unbelievably high. Retailers are coming up with new and updated features and services to ensure that their customers are hooked to their products. As an online seller, it's time that you started trusting the right partners for delegation of operations, an example of which is joining hands with a third-party fulfillment provider for 2-day shipping at the lowest cost. So, if you're looking to grow your eCommerce business with seamless operations and a smooth customer experience, you're looking at the right screen and reading the right blog.