All You Need to Know About the eCommerce Fulfillment Process
Fulfillment is the process of preparing, packing, shipping, and delivering a customer's order. While bigger businesses handle their fulfillment process themselves, several eCommerce sellers and smaller businesses outsource their order fulfillment process to 3PL service providers.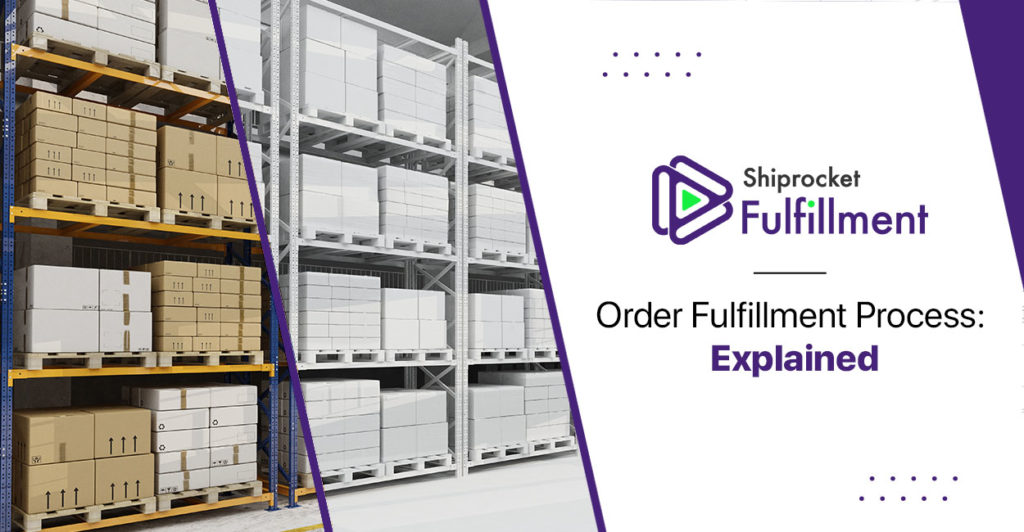 What Is Fulfillment?
eCommerce fulfillment is the process where a seller completes the order by shipping and delivering the order to the customer. One always wants to streamline their logistics process and make their order fulfillment process smoother. To avoid unpleasant customer experiences, it is important to have an efficient order fulfillment process in place.
The Steps to Order Fulfillment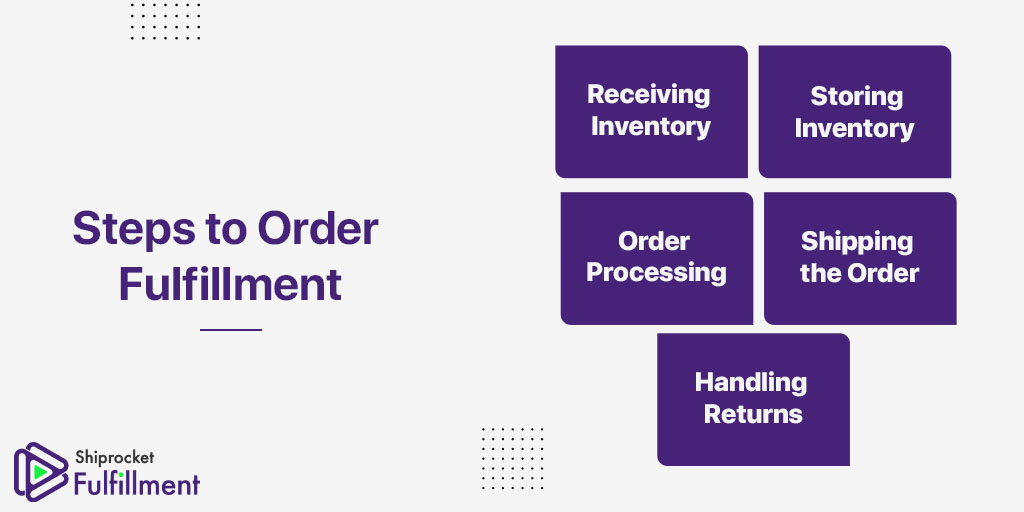 Receiving Inventory
eCommerce companies handle their inventory in two ways. A seller can receive and stock the inventory in-house or outsource the process to an eCommerce order fulfillment company. An eCommerce order fulfillment company can stock the inventory and perform the rest of the steps.
In case you opt to stock your inventory yourself, you will be responsible for taking stock, examining it, labelling it, and managing the inventory. If you choose to outsource the process, the order fulfillment supplier or partner will handle the process.
Storing Inventory
If you wish to warehouse the inventory yourself, you will have to fulfill a list of tasks. The first and foremost task is to place the inventory on the shelf and record what products come in and what goes out. Keeping an eye on this will help you ship your orders without any delay.
Order Processing
Businesses that outsource their order fulfillment process don't need to take care of their order processing. They simply accept the order and pass it on to the order fulfillment company to take care of it.
For businesses that manage their inventory by themselves, this is where the order is picked from the shelf/warehouse, inspected for damages, packed, and labelled.

Shipping the Order
Depending on the package's size, weight, and requirements, the best shipping option is determined.
Handling Returns
For online buyers, the convenience to return sold items is a significant aspect of their purchase. To offer a flawless returning, replacing, and refunding process, you need to have a well-defined return policy that your buyers, as well as your staff, can easily understand. However, having this step automated can help you avoid unnecessary errors.
Order Fulfillment Process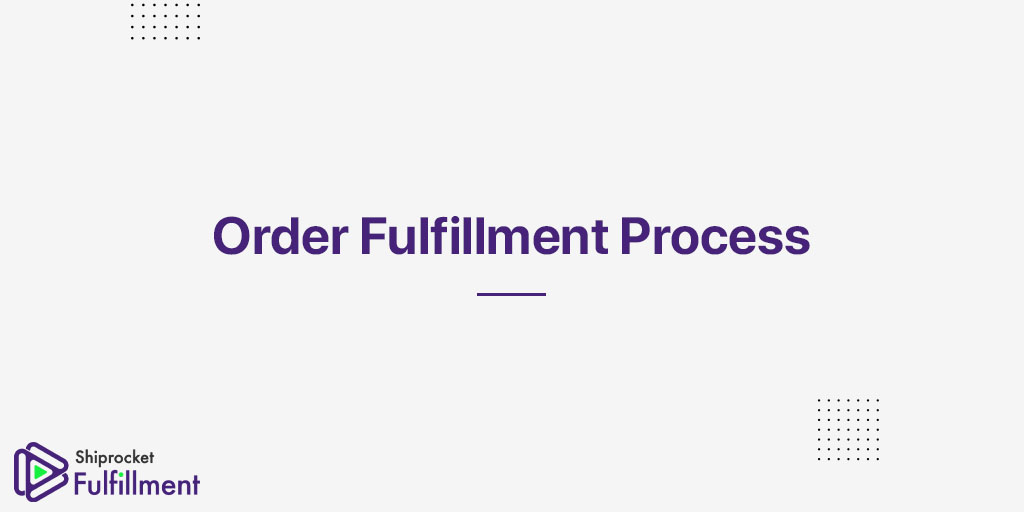 The process for eCommerce fulfillment is easy and straightforward. As discussed above, it comprises of receiving the order, processing it, and shipping it. Let's take a look at the eCommerce fulfillment process in chronological order:
Order is received – on the phone, online, or via email
Order is generated in the inventory system
Order is confirmed, and its confirmation is sent to the customer
Order request is sent to the in-house or outsourced warehouse
The warehouse keeper locates the order and picks it
Order is packed, labelled, and prepared for shipping
Order is shipped, and the customer is notified
Order is delivered
In case of a return, returns are handled
Refund is granted, and inventory is updated
Types of Order Fulfillment Models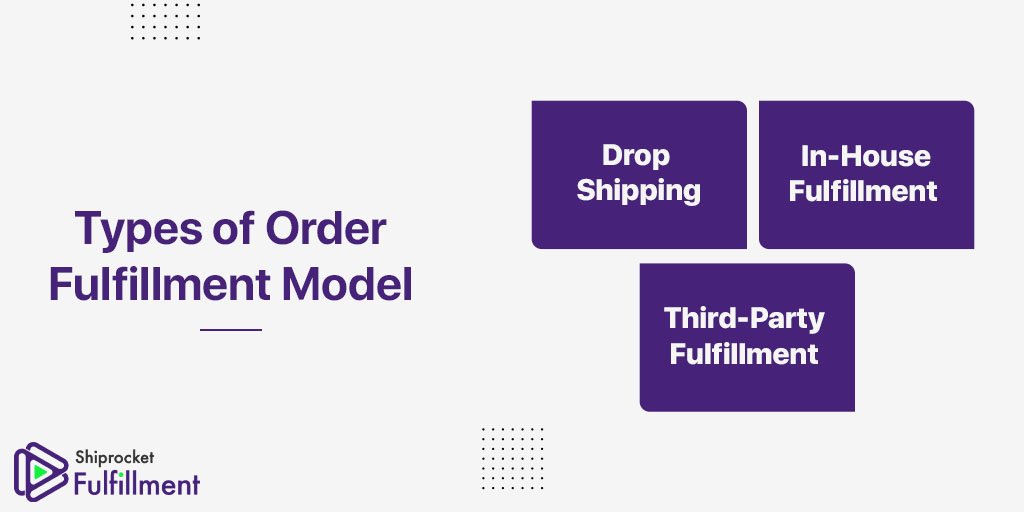 There are three types of eCommerce order fulfillment models, and each one of them has its own merits:
Drop Shipping: drop shipping order fulfillment mode is the easiest one to implement. When you receive an order, you simply place an order with the supplier and provide them with the customer's address—the drop-shipper ships the products straight to the customer on your behalf.
In-House Fulfillment: in this model, you complete all the steps in the fulfillment procedure internally and yourself. You need to invest in software and automation wherever necessary to make the operations easier.
Third-Party Fulfillment: outsourcing the fulfillment process is the right option if you don't have enough resources to package, label, and store products locally. You can outsource the fulfillment process to a third-party company. This will also help you invest your time in promoting your business.
What Is a Warehousing Solution?
Warehousing and fulfillment centers are often used interchangeably. However, warehousing is a company that stores the products for some time. It is a large storage center that is designed to store products and inventory in bulk. It involves equipment like containers and forklifts, with shelves stacked with inventory in large quantities.
There are private warehouses in the market that primarily offer warehousing solutions to wholesale and retail companies. Some big companies have their own warehouses to store excess inventory, while small companies rent space in private warehouses.
Typically, leasing a warehouse is more cost-effective than owning and maintaining a warehouse. Notably, the pricing depends on the lease terms. Some small eCommerce sellers even store the inventory at their home until they outgrow the space.
Warehousing VS Fulfillment Centre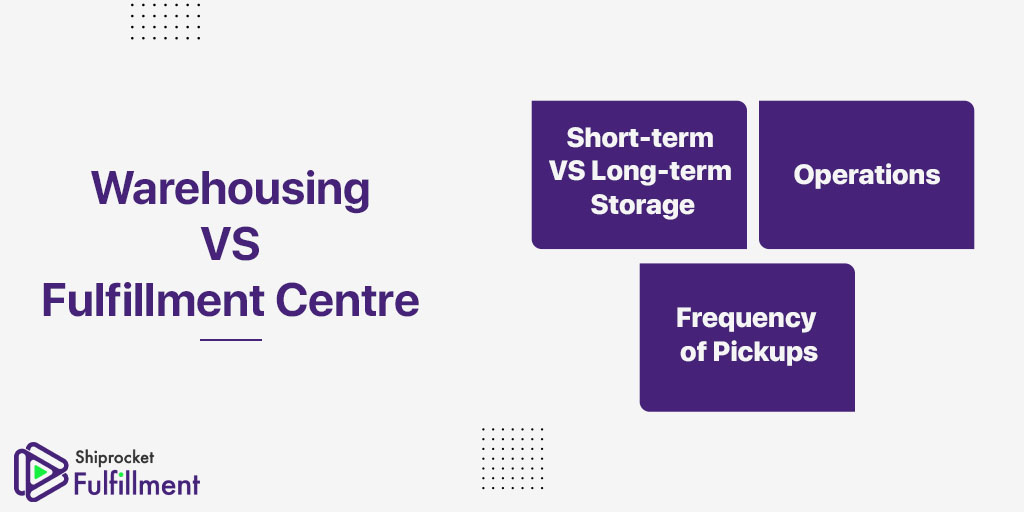 Let's now take a look at the difference between warehousing and fulfillment centers:
Short-Term VS Long-Term Storage
The main goal of the fulfillment center is to turn inventory quickly. Ideally, the inventory must not sit in a fulfillment center for long, or the business owner may have to pay higher warehousing fees. However, the sellers must also send enough inventory to the fulfillment center to ensure there are enough products to handle the shipment.
A warehouse stores products, whereas a fulfillment center meets customer expectations around shipping. This can be completed when retailers store inventory in a warehouse or fulfillment center that is located near the customers. It reduces shipping costs, transit time, and enhances customer satisfaction.
Operations
A warehouse is static and inactive. On the contrary, a fulfillment center has a continuous movement of products and has more complex operations. A third-party logistics provider offers a variety of order fulfillment services, including:
Receiving products
Generating pickup lists and picking products
Grouping and assembling items
Packing and labelling products
Shipping products
Managing returns
The main action that occurs in a warehouse is inventory in and out. Not a lot of additional services are offered.
Frequency of Pickups
An order fulfillment company can tie up with different shipping carriers. A fulfillment center fulfills direct-to-customer orders as soon as the orders are placed. A fulfillment center requires shipping carriers to pick the shipments on a daily basis. This ensures that the orders are delivered on time.
The Final Words
Managing inventory is critical for a business. With the help of a warehouse or an order fulfillment center, you can manage inventory, package products, and ship them efficiently. They can help a business keep its customers satisfied.
All things considered, a business owner needs to make a well-informed decision with regards to order fulfillment. It is crucial to figure out the right order fulfillment company to efficiently run the business and make more profits.
It makes more sense to outsource the order fulfillment to a team of experts. In fact, it is critical to leave everything at the hands of a 3PL company that is experienced in handling warehousing, maintaining inventory, packing, labeling, and shipping products.