3PL Warehouse Management System – Best Tips for Companies
Being an eCommerce seller in 2021 means a lot of competition and super-fast operations. You need to be on your toes to adapt to the latest trends and ship your order in the fastest way possible. This means that you might have to pay extra for express delivery or even shell out some additional cash to ensure a positive customer experience. However, if you skip a beat, you might just miss out on a potential deal.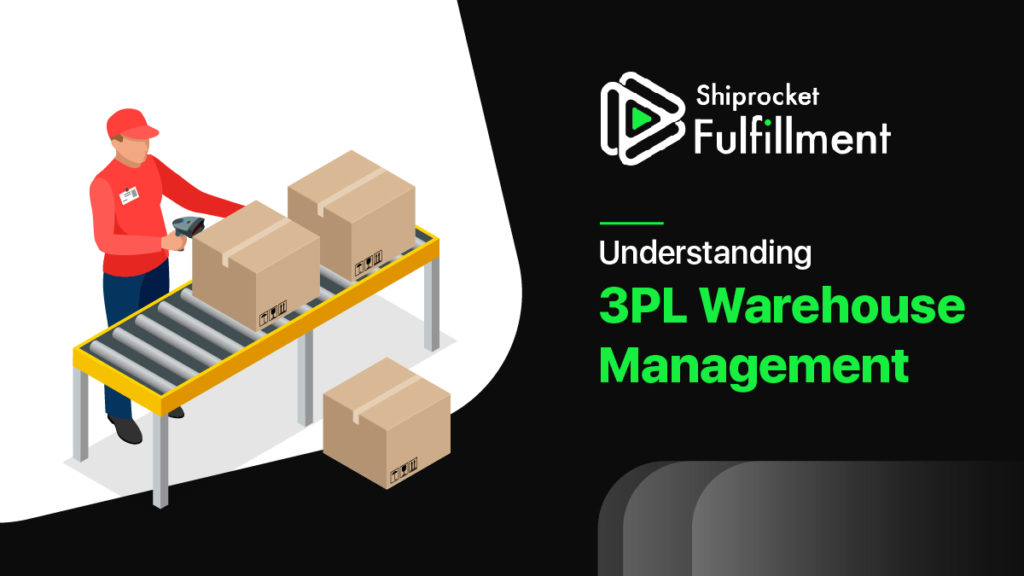 This often puts eCommerce sellers in a huge dilemma. Incorporating sophisticated infrastructure to process orders quickly and deliver faster is not everyone's cup of tea. For those who are starting, investing in infrastructure can be a huge setback if the business idea does not come through.
To stay competitive and edge over competitors, it is essential to explore options to assist you with successful eCommerce operations. One such resource is 3PL warehouse management.
This is the age of using the software as a service. Moreover, we are now moving towards an age where we are using operations as a service. This means there are established firms that can take care of business for you. Outsourcing fulfillment is one such opportunity.
Let's find out more about 3PL warehouse management, how you can shift towards a 3PL warehouse management company, and finally, the scope of fulfillment offered as a service in India. Read on.
What is 3PL Warehouse Management?
3PL warehouse management refers to a company that takes care of warehouse management operations for retailers, wholesalers, and manufacturers. This means that this company will indulge in handling inventory, storing it, processing incoming orders, and shipping them. They are also known as 3PL fulfillment companies today as they offer more than just the storage of goods.
Earlier, business owners used to outsource inventory for storage because they did not have ample space to store their products. They used to arrange themselves for shipping and delivery. But with the advent of eCommerce and a hyper-competitive market, 3PL warehouse management companies have become 3PL fulfillment companies that take care of end-to-end fulfillment.
How to Make the Shift to a 3PL Warehouse Management Company?
Questions You Must Ask
If you have not worked with a 3PL warehouse management company before, making the shift can be slightly tedious.
You can ask questions like how many orders to the process in a day, who their clients are, the structure of operations, where the warehouses are located, what packaging material they use, who ships their orders, etc.
These questions will give you an insight into their day-to-day operations and how they will carry out the processing of your orders.
Tips to Get Started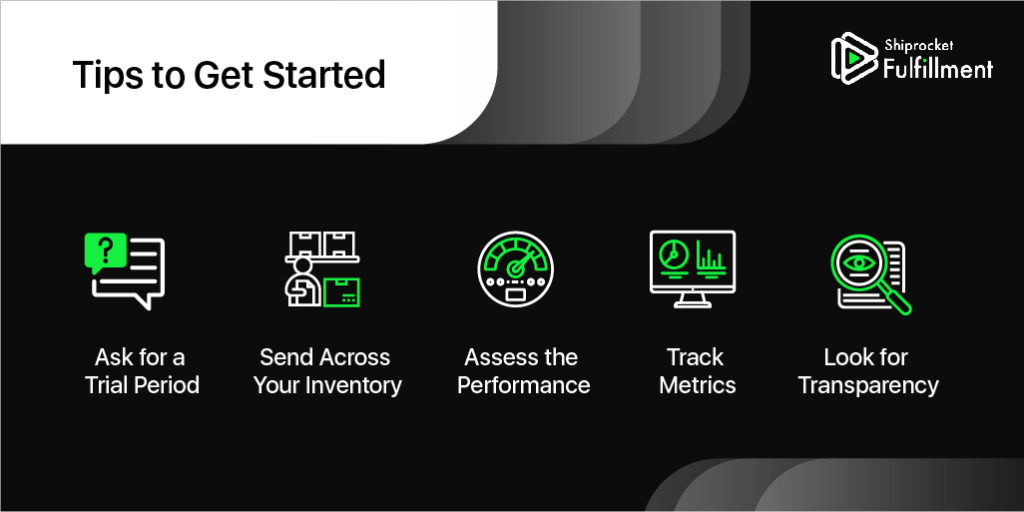 Here are a few tips to get started with 3PL warehouse management companies
Ask for a Trial Period
Before tying up with any 3PL warehouse management company, make sure you ask for a free trial period. This will help you assess the performance of the company and how beneficial they are for your business. It is imperative to educate yourself appropriately before you commit to any third-party provider. Also, this will give you a chance to understand their operations, and you will be able to decide if it works for your business or not.
Send Across Your Inventory
The next step to getting started with a 3PL fulfillment provider or 3PL warehouse management company is sending across your inventory. Once you send across your inventory, the entire process will start, and you will be able to understand the concept live with your business.
Assess the Performance
After you kick start the process, regularly assess the performance of the 3PL fulfillment provider. This will include scanning reports, tracking deliveries, and monitoring your customer's feedback to see how the 3PL warehouse management companies perform concerning your business.
Track Metrics
Next, it is vital to analyze numbers before making a final decision. Track essential metrics relating to warehouse management and order fulfillment. Data will help you make concrete decisions and reason with more insight.
Look for Transparency
Even though it is important to track metrics and assess performance regularly, it is essential to establish a connection with the company before committing to them for the long term. Look for transparency in communication and connect with the agent regularly to understand how willing they are to address your concerns. Do not shy away from asking doubts and clarify every query that comes to your mind.

Fulfillment As a Service (FaaS) – The Upcoming Trend in India
Fulfillment as a service is an up-and-coming concept in India. More and more eCommerce businesses are now turning to use eCommerce fulfillment as a service rather than setting up the infrastructure themselves. This has several advantages as it allows them to outsource operations to 3PL warehouse and inventory management company. They do not have to pay any additional warehouse rent or lease charges; they can let go of the headache of setting up picking, packaging, and inventory management operations and also let the company handle shipping for them.
Shiprocket Fulfillment is one such fulfillment as service provider that helps you streamline your eCommerce fulfillment operations by providing end-to-end warehousing, inventory management, and shipping operations. You can deliver 3X faster as we have warehouses located in all zones across the country. You can save on shipping costs and reduce your weight discrepancies and RTO as the products are stored closer to the customer's delivery location. Also, fulfillment as a service helps you improve your delivery performance by giving you the opportunity of offering 1-day and 2-day delivery.
Final Thoughts
Offering eCommerce fulfillment as a service is the next step of 3PL warehouse management companies. It is time for eCommerce businesses like you to take the plunge and outsourcing, sell payment operations to such companies to ensure faster delivery, reduce shipping costs, and accurate operations.