The Importance of Safety Stock for your eCommerce Business
Imagine one of the products on your catalog catches the eyes of your customer and shortly after, they realize that it is out of stock. What do you think will happen? It is highly likely that the customer will take the business to another retailer. Therefore, it is important for your online business to deck up on safety stock to avoid such an unpleasant scenario.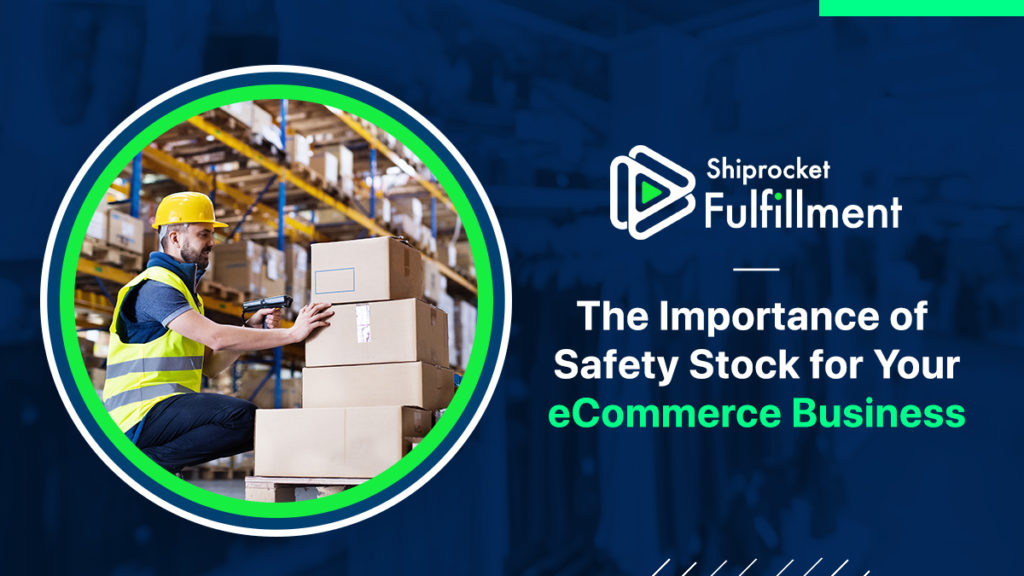 What is Safety Stock – A Glimpse
Storing an extra quantity of products in the warehouse to avoid an out-of-stock situation is called safety stock (also known as buffer stock) for your business. This particular feature helps to keep you in touch with the fluctuating demand for your products.
Why is it Important for your Online Operations?
Ease of Order Fulfillment
Wouldn't it be reassuring to have safety inventory stored in the warehouse? Because then you wouldn't have to fret over having your customers see that out-of-stock sign on the website/online marketplace. And it can be really disappointing for the customer to see that sign because it entails that they won't be able to purchase the product that caught their attention. Given the current competitive scenario in the eCommerce space, we are sure that your customer will move on to the next brand providing them with similar products. Clearly, this will be a case of losing out on business. Nevertheless, keeping safety stock can help you mitigate it in the best way possible.
High Customer Satisfaction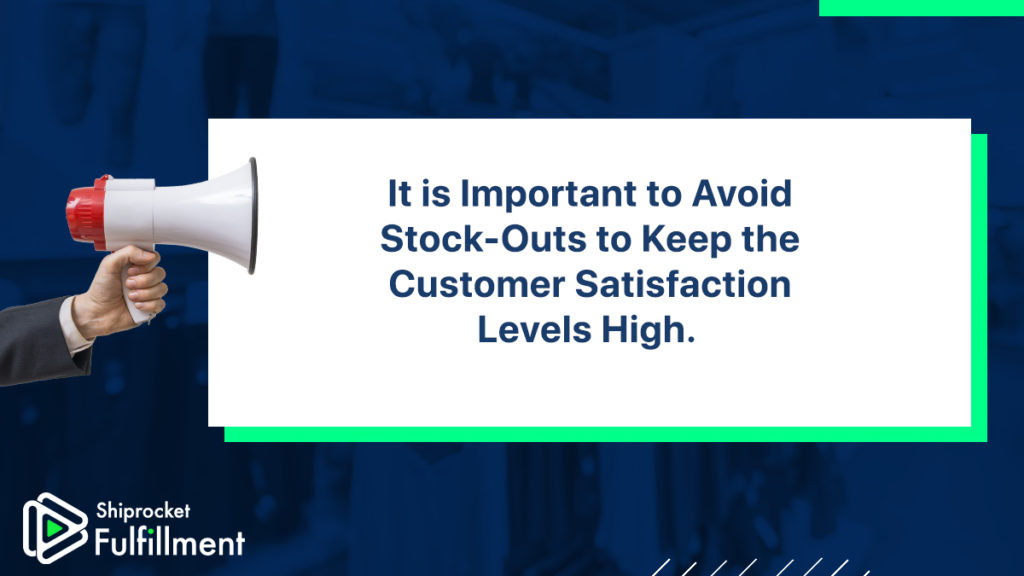 There's no doubt that your customers will be happy with your brand if they find their favorite product in stock on the online store. And isn't that the end goal of your business? By keeping sufficient safety stock inventory in the warehouse, you will ensure that you keep coming back for more. This will result in higher revenue and positive word of mouth among the community.
Smooth Functioning of Supply Chain
Buffer stock is the level of stock that helps to ensure the smooth operations of your business' supply chain. When you forecast the demand for the coming days/months and store the products accordingly in the storage hub, you're automatically making sure that there's no incompletion in the supply chain circuit. You wouldn't have to wait to source more products in case there's a spike in demand (or in case of an out-of-stock situation), and hence, this will lead to efficient eCommerce fulfillment for your business.

Compensate In Case Of Inaccuracy in Demand Forecast
There could come a time when your business exceeds your expectations. What if your business receives more orders than what you've already predicted? If you already have the safety stock in place, rest assured you'll be able to handle such inaccuracies in the demand forecast with ease.
Mitigate Price Fluctuations for Increased Cost Efficiency
The market is uncertain. From an increase in the price of raw materials to the sudden introduction of government policies that might affect your business directly, you must ensure that the warehouse has enough safety stock level to keep you from such embittering scenarios. Moreover, it will help you enable cost efficiency in your business, at all times.

Choose the Fulfillment Partner that Empowers You to Fulfill Last-Minute Order Spikes with Ease!
The vitality of storing safety stock for a successful business has been established. At the same time, it is also instrumental to partner with a third party fulfillment facility that helps you keep your customers happy and maximize your profits. Shiprocket Fulfillment is a warehousing automation and eCommerce fulfillment solution that can help you enable seamless doorstep delivery to keep your customers happy. Get the best of Shiprocket Fulfillment's services that comprise speedy deliveries by 3X, free storage space for the first 30 days, no minimum lock-in period, the advantage of shipping products across 27,000+ pin codes PAN India, lower weight discrepancies, and more. You can avail all of these amazing benefits at a reduced shipping cost by up to 20%.
For a successful business, the need of the hour is to forecast any store-related contingences and contain them with the help of sufficient safety stock. Pick the fulfillment partner that helps you do all of that and more so that your online business sees growth for years to come.