Everything You Need to Know About Fourth-Party Logistics
Fourth-party logistics, also known as 4PL, is a model where the business owner outsources its supply chain and logistics to an external service provider. This provider is responsible for the supply chain process and assessing, designing, and building the solutions. The external provider can either have his own warehouse or tie up with warehouse companies. It is just that the business owner doesn't have to look after the supply chain process, and an external provider takes care of everything on his behalf.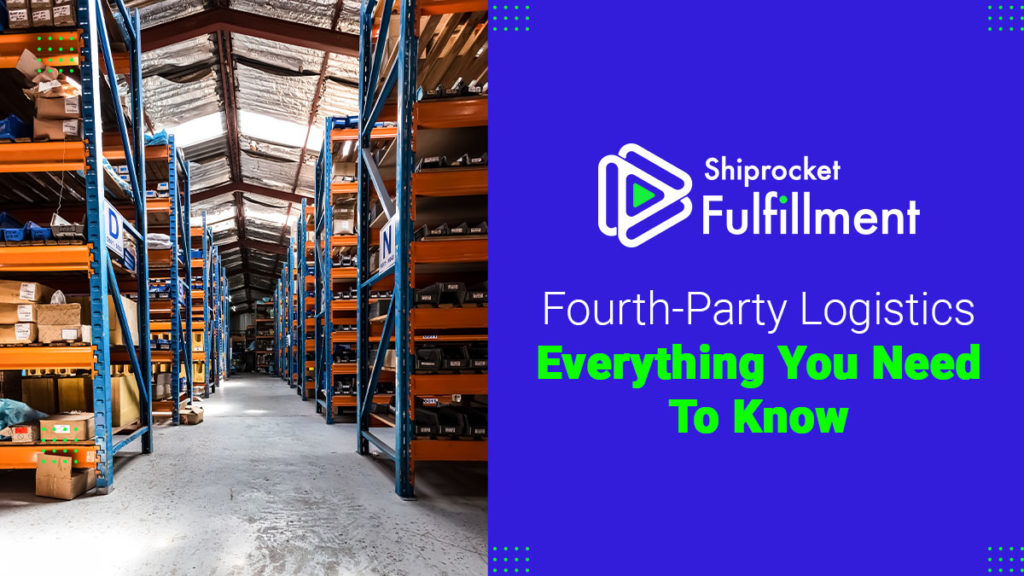 What Is Fourth-Party Logistics?
A fourth-party logistics partner is like a third-party logistics partner, but it is authorized to subcontract a few of its responsibilities. Essentially, 3PL provides all the contracted services through its resources only. However, when it outsources its part of the process to a separate provider, it becomes a 4PL.
For instance, ABC outsources its shipping and remote storage of products to a supplier, XYZ. The supplier XYZ then outsources the warehousing operations to a warehousing company. Thus, the supplier XYZ becomes a 4PL party.
Notably, outsourcing logistics services is a business decision. A company that doesn't have the ability or resources to conduct the logistics operations contracts out the process to a supplier. The supplier then stores or moves the products as well as takes and fulfills the order.
Difference Between 1, 2, 3, 4, and 5 PL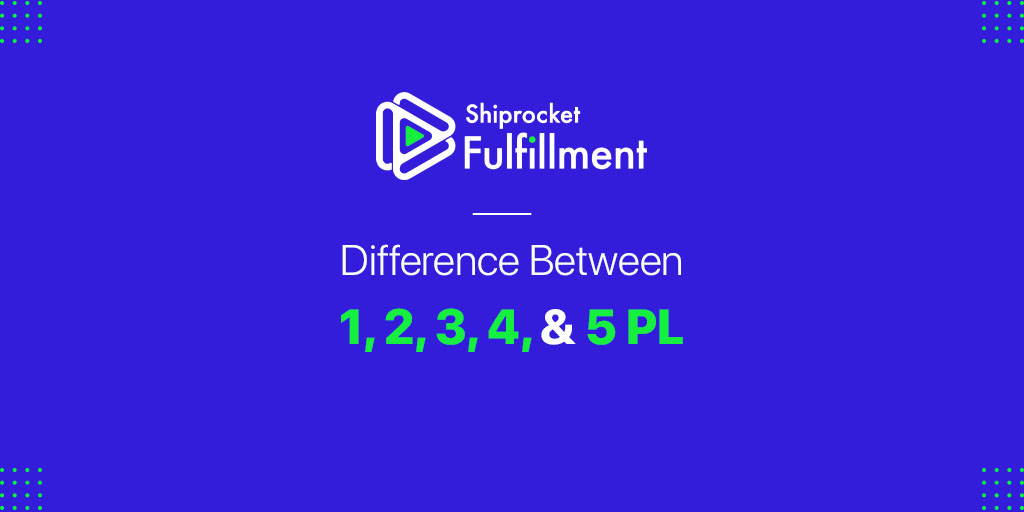 1PL – 1st Party Logistics
A 1PL or 1st party logistics is a firm that transports orders from the origin to the destination. Essentially, it functions like a courier service that moves goods from a manufacturer to the distributor or retailer.
2PL – 2nd Party Logistics
A 2PL offers transportation of goods from a specific segment, like rail, road, air, or sea. They typically function as carriers and are mainly used for international transport of products, especially heavy and wholesale.
3 PL – 3rd Party Logistics
A 3PL or third-party provider is related to the transportation and delivery of the product. But it provides a bundle of logistics services, like transportation, warehousing, supply chain management, freight forwarding, packaging, and much more. They can also offer IT software products for tracking and tracing product delivery status.
Apart from offering all the services mentioned above, they also help manage all the supply chain and order fulfillment process obstacles. They take care of domestic, international, and offshore shipping and warehousing.
4 PL – 4th Party Logistics
A 4PL acts as a single point of contact for the company and manages its supply chain and logistics operations. They are also called Lead Logistics Providers. They cover all the services offered by a 3PL. They work as a consulting company and take care of every supply chain aspect. Unlike a 3PL, a 4PL can also outsource a few of its responsibilities to an external provider. 4PL is becoming the next big thing in the supply chain and logistics sector.
5PL – 5th Party Logistics
A 5PL is a logistics aggregator that aggregates the demands for 3PL for better and cheaper rates with different shipping and warehousing companies.
Advantages of 4PL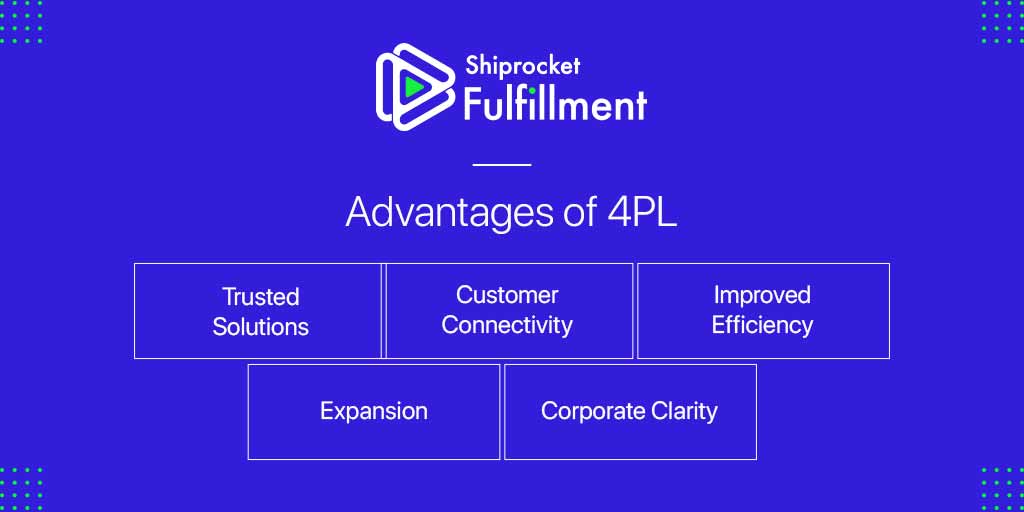 Many companies find themselves in a dilemma when they outsource their supply chain and warehousing operations to a 4PL provider. As logistics itself is complex, there is a demand for qualified, experienced, and independent individuals or companies handling logistics operations. These external providers offer innovative and end-to-end services to meet their client's requirements.
The new supply chain is high-tech with several operational software, sophisticated strategies, and customer-centric operations. So, to help these businesses, many 3PL and 4PL providers are coming up. These providers are providing not just ordinary shipping solutions but tracking and tracing solutions as well.
Let's take a look at the benefits of outsourcing supply chain and logistics operations to a 4PL:
Trusted Solutions
4PL providers take logistics services to the next level by offering the best services to the clients. They are committed to their clients and keep their clients' interests at the forefront. They take the relationship between them and their clients as a valuable partnership. This points towards nothing but the quality of services 4PL providers offer.
Data collection and analysis to get meaningful and useful information is crucial for optimizing a company's supply chain process. A 4PL provider collects valuable data and uses it to come up with better strategies for its clients.
Not just this, a 4PL provider also provides the security of an in-house logistics department with the benefits of outsourcing the supply chain process.
Customer Connectivity
How a seller and buyer connect is ever-evolving, and so is the supply chain process. Online buying options are also creating new consumer habits. Nowadays, customers spend less time with the sellers, and they are heavily dependent on online interfaces to interact with the sellers.

While online communication may harm the buyer-seller dynamic, 4PL providers help improve the relationship by keeping the customers informed about their purchases. When a 4PL provider takes on a business's requirements, it takes care of its customers' needs. For this reason, customer engagement is a 4PL provider's top priority.
4PL providers keep the customers informed about their purchase – from the moment they buy the product to when it is delivered to them. Notably, greater customer service leads to enhanced brand loyalty from customers.
Improved Efficiency
4PL providers offer operational improvements that help streamline work and eliminate all types of inefficiency. This helps companies reduce their spending. The companies also get their resources free and available for other work.
The companies can redistribute their resources from work related to logistics and focus more on the core company-related work. While the company focuses on core work, 4 PL providers help them by handling the distribution of their work and keeping their customers happy. When a 4PL provider properly handles logistics, productivity tends to increase.
Expansion
Every company's goal is growth, and 4PL providers can help make this vision a reality. A 4PL provider has access to the supply chain industry, and they can assist their clients in growth and expansion. They have good connections with national and international partners. They build reliable networks to support the development of a company.
Corporate Clarity
4PL providers are a single point of contact between their clients and their supply chain process. They oversee and manage all the complexities a company might face in its logistical operations.
A singular point of contact to coordinate all the steps throughout the supply chain process – from material sourcing to last-mile delivery solutions, helps a company manage its operations efficiently.
4PL providers help make all the improvements and ensure maximum operations efficiency can be achieved.