Best Warehousing Companies in Bangalore [2023]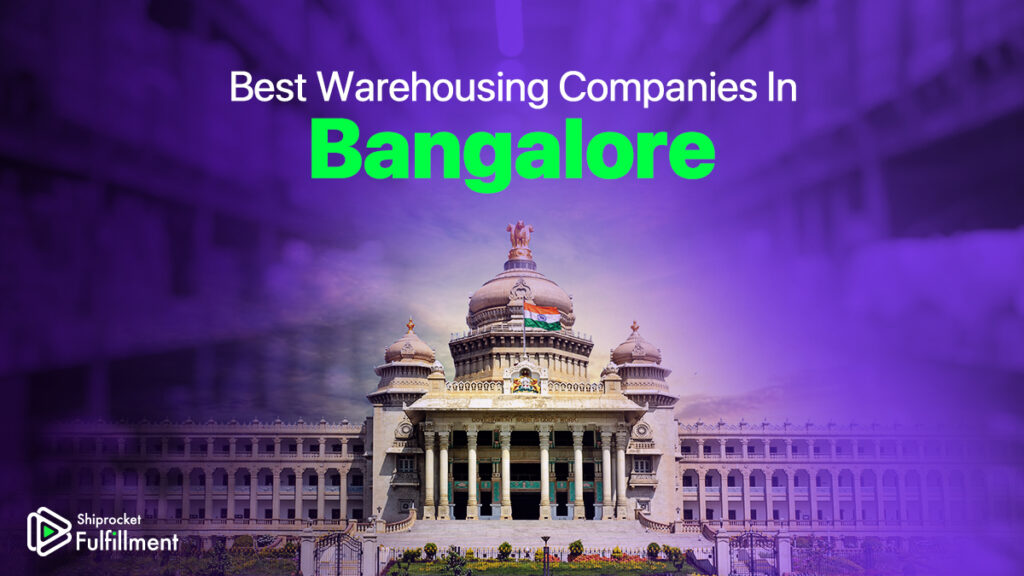 Bangalore has emerged as one of the world's fastest-growing business and innovation hubs. Often dubbed the Silicon Valley of India due to a large number of high-tech firms having their delivery centers in the city and a large and flourishing ecosystem, the city is synonymous with being the go-to place for setting up a business. The city is also home to multiple aerospace, biotechnology, industrial machinery, and electronic component manufacturing companies spread across clusters, including those in Electronic City, Yelahanka, Whitefield, Domlur, Adugodi, Bidadi, Bommanahalli, Indiranagar, Hoodi, Doddaballapura, Hoskote, Bashettihalli, Krishnarajapuram, Bellandur, Narasapura, Rajajinagar, Mahadevapura and more.
With this sustained business growth, residential and commercial real estate demand has increased. Bangalore is also home to several prominent e-commerce firms, including Flipkart, Bigbasket, and Amazon India. This has led to a massive demand for warehousing across mainland Bangalore and the outskirts. With several startups headquartered in the city and Bangalore being the largest urban agglomeration in the south of India, many warehousing companies have geared up to cater to the demand.
When choosing a warehousing company, there are many factors to consider. Here we have curated a list of the best warehousing companies in Bangalore. So if you're looking for a reliable and efficient warehousing partner, check out our list.
List of Top 10 Warehousing Companies in Bangalore:
1. Racks and Rollers
Racks and Rollers are among the most established and pioneer names in the industry of storage, warehousing, and automation. It is a warehousing company based out of Bangalore, Karnataka. Rack and Rollers lead the consultancy in nuances of warehousing like shelving, racking, etc. In the past few years, they have substantially and positively affected the retail, pharma, and chemical industries.
2. Uniworld Logistics Pvt. Ltd.
Founded in 2002, Uniworld Logistics Private Limited is a top service provider offering logistics and warehousing based out of Bangalore. Uniworld Logistics work on a continuous increment in their provision of top-notch consumer experience. Uniworld Logistics offers tailor-made solutions as per your requirement, all in one place.
3. Balaji Warehousing Company Pvt. Ltd.
BWC or Balaji Warehousing Company Private Limited, flagship of BWC Group, one of the leading companies in Karnataka. Sri K. Kodandarami Reddy (KKR) has been the managing partner since 2011 when the company was established. Their services include railway clearance, transport, warehousing, and handling.
4. Shiprocket Fulfillment
Shiprocket Fulfillment is one of the most trusted eCommerce fulfillment service providers with 45+ tech-enabled fulfillment centers across India, such as Delhi, Pune, Hyderabad, Bangalore, Guwahati, Kolkata, Chennai, Jaipur, Lucknow, Chandigarh, Ludhiana, Kochi, Bhubaneshwar, Patna, Indore, Surat and many more.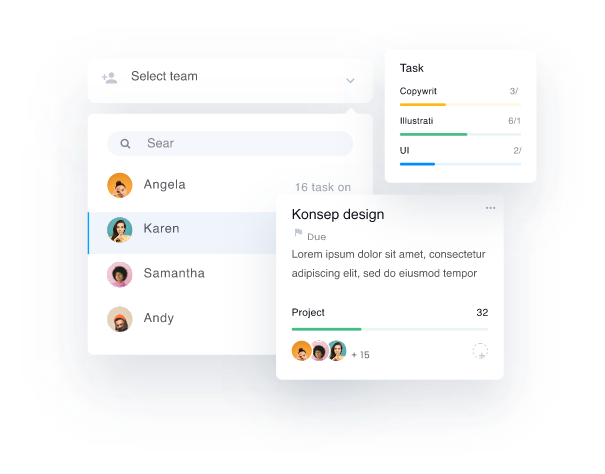 With 25+ courier partners under one roof, they will handle your inventory, pick, pack and ship your business orders to 24,000+ pin codes in India and 220+ countries & territories.
5. Snowman Logistics Limited
Snowman Logistics is a cold chain & integrated temperature-controlled logistics service provider with 43 warehouses and a total pallet capacity of 130,201 across 17 major cities in India. The company provides blast freezing facilities at temperature-controlled warehouses in Kolkata, Visakhapatnam, Mumbai, Surat, Ahmedabad, Delhi, Chandigarh, Chennai, Bengaluru, Pune, Hyderabad, Kochi, Jaipur and Bhubaneswar.
6. Coldman Logistics Pvt. Ltd.
Coldman Logistics provides temperature-controlled warehousing & logistic services to various industries with a strong focus on technology-driven operations. The company offers warehousing, distribution, port-centric logistics, and business-integrated solutions. Coldman Logistics provides Grade-A infrastructure warehouses and has acquired certifications from FSSAI, FDCA, and BRCGS. They have also ensured that their operational activities are eco-friendly, keeping the global agenda of a sustainable world in mind.
7. Access Warehousing India Pvt. Ltd.
Access Warehousing is one of India's leading non-asset based supply chain management companies. Access Warehousing services are trusted and well-utilized by all industry participants. The company offers the following services: logistics, warehousing, freight forwarding, warehouse management, and many more.
8. Prozo
One of the leading warehousing and fulfillment providers in Bangalore, Prozo offers a wide range of services like pay-per-use, real-time SLA breach monitoring, and warehouse automation. It supports B2B, D2C, and B2C order-fulfillment services. It has partnerships with regional and local carriers and transporters for fast deliveries. It is positioned as a market leader in omnichannel fulfillment by integrating with Warehouse Management Systems (WMS) and Order Management Systems (OMS).
9. Quick Shift
This warehousing company in Bangalore supports marketplace integration and uses its large number of fulfillment centers to offer delivery on the same day or the next day. It offers integration with many eCommerce carts like Shopify and Magneto since it is a technology-driven company that also offers order management services. It also offers kitting and combo creation at its centers. It offers end-to-end fulfillment services like packing, shipping, and tracking services, using tech-integrated management services
10. WareIQ
This is a well-established eCommerce service provider with over 400+ users. It offers hyperlocal shipping services and manages fulfillment operations for a great customer experience. It uses the latest technology to offer a wide range of logistics services for D2C, B2B, and marketplaces. It optimises delivery speed and costs for the fulfillment platform and includes first-mile delivery services by using a regional distribution center. It also boasts a very effective multi-channel integration service.
Services Offered by Warehousing Companies
When it comes to warehousing, there are a variety of services that companies can provide. Here is a breakdown of some of the most popular services:
Storage: This is the most basic service that companies offer. Companies will have a designated area for storage and typically charge by the square foot.
Inventory Management: This service is designed to help businesses keep track of their inventory. Services can include barcoding, tracking inventory levels, and reordering supplies.
Order Fulfillment: Once an order is placed, companies will handle the packaging and shipping of products. This service includes picking and packing, labeling, shipping, and handling returns.
Benefits of Outsourcing Your Warehousing
There are many benefits of outsourcing your warehousing. Here are some of the most notable benefits:
1. Cost Savings: One of the biggest advantages of outsourcing your warehousing is that it can help you save on costs. When you outsource your warehousing to a third-party company, you don't have to bear the brunt of capital costs associated with setting up a warehouse. You also don't need to worry about maintaining and running a warehouse, such as rent, utilities, labour, etc. The warehouse management company will take care of all these aspects, so you can focus on your core business and save on overhead costs.
2. Flexibility: Another significant advantage of outsourcing your warehousing is flexibility. When you outsource your warehousing, you can choose from various service options and select the one that best fits your needs. And if your needs change over time, you can easily accommodate the same accordingly.
3. Technology & Expertise: When you outsource your warehousing to a third-party company, you benefit from their expertise in managing warehouses efficiently. They have the necessary experience and knowledge to ensure that your goods are stored safely and securely and that they are readily available when you need them. Also, a good warehousing company will have best-in-class order management and warehouse management systems. You can access these services in a pay-as-you-use mode with a warehousing partner.
4. Scalability: One of the great things about outsourcing your warehousing is that it allows you to scale up or down as needed. If your business grows and you need more storage space, you can simply increase the size of your storage unit or add additional units as required.
How to Choose the Best Warehousing Company for Your Business?
When selecting the best warehousing company for your business, there are many factors to consider. The most crucial factor is the location of the warehouse. You will want to choose a warehouse closest to your customers and suppliers. This will save you money on shipping costs and improve customer service.
Another vital factor to consider is the flexibility and scalability on offer. You will want to ensure that the warehouse has enough space to store all your current inventory and can also handle a scale-up when required.
The third factor to consider is the security of the warehouse. You will want to ensure that your inventory is safe from theft or damage. Work with a provider that also offers adequate insurance protection.
The fourth factor to consider is the cost of warehousing. Compare prices and services offered by each company. Choose the most affordable option for your business needs. Get quotes from several warehouses before deciding.
The fifth factor to consider is whether or not the warehouse offers value-added services such as order picking, packaging, and shipping. These services can save you time and money on your operations. Choose a company that offers these services if they fit your needs.
The last factor you should consider is the ease of interconnecting your existing ordering, ERP, and customer support systems with the technology stack of the warehousing provider.
Conclusion
With India expected to become the third-largest economy by 2030, the scale and scope of businesses are bound to grow. The Indian eCommerce market has grown 9X in the past decade. The eCommerce penetration in India was nearly 8% in FY 22 and is expected to grow to 15% by FY 27. With India at the center of the global economic growth map and Bangalore serving as one of the critical hotspots of this growth, businesses and warehousing will continue to thrive in the city. We hope this guide helps you understand the nuances of warehousing and select the best warehousing partner for your business.