Best Warehousing Companies in Chennai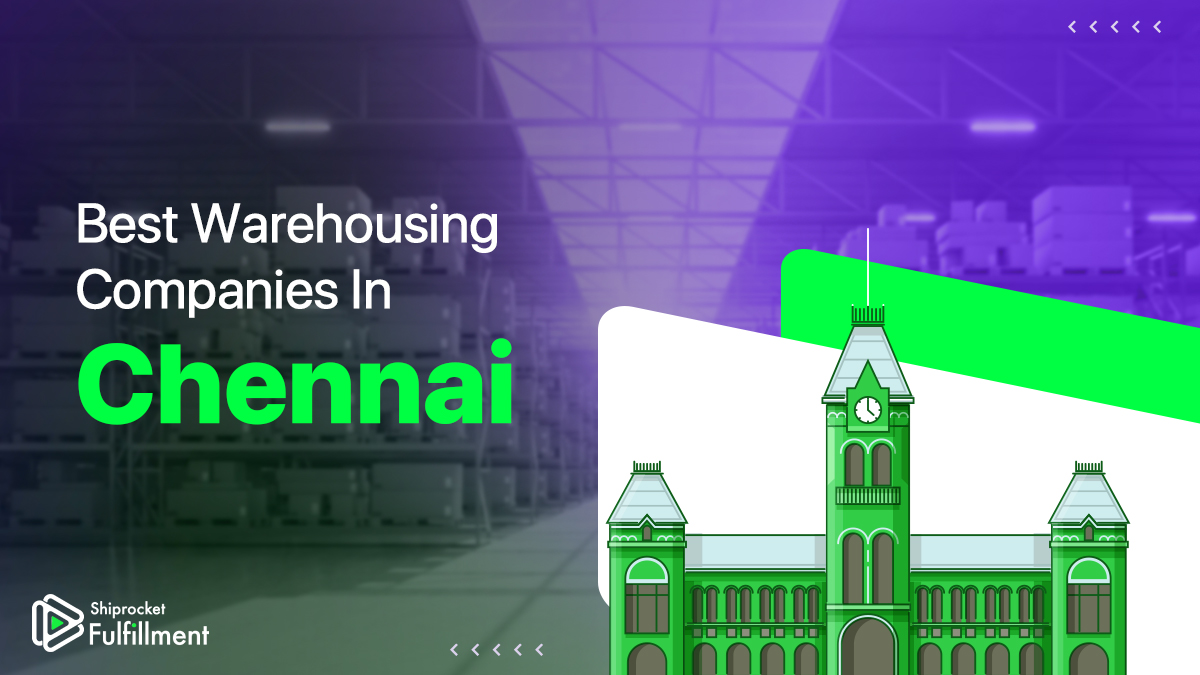 As one of the largest metro cities of India, Chennai occupies a pre-eminent place in the social, economic, political, educational, and cultural spheres of the country, with the city being home to a plethora of institutions of fine arts and filmmaking. The city has always been a major industrial hub dating back centuries.
In recent decades the auto industry has expanded significantly in and around the city with several OEMs and ancillary suppliers based in the city, including the likes of Ford, Hyundai, Daimler, Nissan, Toshiba, Yamaha, Mitsubishi, and more. The BPO industry has also emerged as a major growth driver with both domestic and international firms, including the likes of Dell, TCS, Microsoft, Cisco, Deloitte, Oracle, and many more.
The city benefits enormously from the Chennai port and Ennore port, supported by industrial hubs in Sriperumbudur, Mahabalipuram, and Siruseri. Given the massive industrial base in the city, demand for warehousing has been growing steadily in recent years.
For businesses having a base in Chennai or ones planning to set up a new base in Chennai, we have curated a list of the best warehousing companies. The list has been curated keeping in mind the requirements of a future-ready business in the age of fast-evolving commerce.
List of Top Warehousing Companies in Chennai
1. ProConnect Supply Chain Solutions
ProConnect is a leader in supply chain management, 3PL and warehousing solutions. ProConnect operates PAN India with a growing network of over 165 warehouses headquartered in Chennai. It serves as a "third party" supply chain service provider between manufacturers/ traders/suppliers and buyers/dealers/resellers.
2. NDR Warehousing Pvt. Ltd.
NDR Warehousing is one of the best warehousing companies in Chennai. Starting with 400 sq. ft, the company, under the sagacious leadership of Mr. Amrutesh Reddy, which currently has a portfolio of around 10 million sq. ft, envisions adding another 5 million sq. ft with like-minded partners by 2022.
3. Shiprocket Fulfillment
Shiprocket Fulfillment is a 3PL warehousing and order fulfillment service provider which helps to store, manage, pack, and deliver orders for eCommerce sellers with 45+ tech-enabled fulfillment centers across PAN India, such as Delhi, Pune, Hyderabad, Bangalore, Guwahati, Kolkata, Chennai, Jaipur, Lucknow, Chandigarh, Ludhiana, Kochi, Bhubaneshwar, Patna, Indore, Surat and many more. You can store inventory close to buyers and deliver conveniently across 24000+ pin codes with a vast distribution network powered by 25+ reliable courier partners.
4. Indospace
Indospace is another big name among prominent warehousing companies in Chennai. Founded in 2007, Indospace is a leading investor, developer, and manager of the prime industrial and logistics real estate in India with a covered area of 1.4 Lakh sq. ft warehouse at Mevalurkuppam, Sriperumbudur.
5. ACME Warehousing Pvt. Ltd.
Acme Warehousing was established in 2010, with a covered area of 2 acres and 55000 sq. ft. warehouse space. The company offers high-class warehousing services and inventory management in terms of warehousing facilities, complete end-to-end order management, repacking, co-packing, and reverse logistics.

Services Offered by Warehousing Companies
The services offered by warehousing companies can primarily be broken down into the following components.
Storage: Storage of goods is the most basic and essential requirement of any business where inventory is involved. Depending on the scale of the business and the markets served, businesses might require goods to be scored in one or multiple storage spaces distributed across the city/state/country.
Inventory Management: The management of the entire chain from ordering to delivery of a product, including managing tasks like inventory distribution, lead times, inventory in out logics, and more, are all part of inventory management. This can be done both for finished as well as intermediate components and is required by both B2B and B2C operations. Services include tracking inventory levels at each stage, barcoding, inventory preparation, and more.
Order Fulfillment: The process of fulfilling an order end to end requires integration of both the upstream and downstream chains. Once an order is placed, companies will delegate the whole process of fulfillment to the warehousing provider who handles the packaging and shipping of products. This service includes picking, packing, shipping, labeling, customizations, and handling returns.
How to Choose the Best Warehousing Company for Your Business?
There are numerous factors to be considered when choosing the best warehousing company or provider, the location of the warehouse being the most important of all. One wishes to choose a warehouse that is close to your customers and/or suppliers. This saves money on shipping costs and improves user experience, as well.
Another very important factor to consider is scalability and flexibility. It's necessary to make sure that the warehouse has plenty of space to contain all of your current inventory and can also handle a scale-up as and when required.
Security of the warehouse is a factor which should certainly not be ignored. One wants the inventory to be theft and damage-proof. Insurance protection is always the cherry on the cake.
The cost of the warehouse is another vital factor, and you should collect quotes from several warehouses before making a decision. Compare the prices and services offered by each company.
Another factor to consider is whether or not the warehouse offers value-added services such as order picking, packaging, and shipping. These services can save you time and money on your operations. Choose a company that offers these services if they fit your needs.
The last factor that you should consider is the ease of interconnecting your existing ordering, ERP, and customer support systems with the technology stack of the warehousing provider.
Conclusion
We expect the scope and scale of businesses in India to grow as India is on its way to becoming the third-largest economy by 2030. The Indian eCommerce market has boomed nine-fold in the past decades. Penetration of eCommerce in the Indian market is around 8% approx., and this number is anticipated to grow to around 15%. Warehousing in Chennai will continue to plunge as it is one of the key hotspots of India's economic growth. We hope this guide helps you understand the nuances of warehousing and select the best warehousing partner for your business.