Ultimate Guide To Delivery Route Planning
When running an ecommerce business, fast and efficient delivery is critical. It is imperative for improving the customer experience, but it also minimizes delivery costs and increases delivery efficiency. This is why delivery route planning must be a significant part of your eCommerce fulfillment process. Delivery route planning is a new concept, but it's catching on quickly. eCommerce companies of all sizes can be crucial.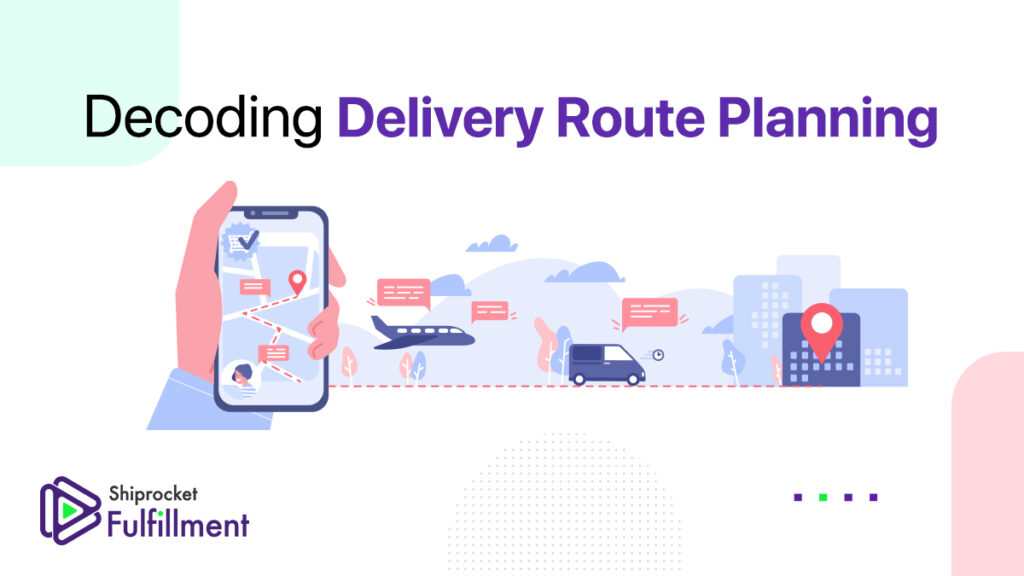 Delivery route planning is not easy for ecommerce businesses, especially for companies with multiple warehouses and delivery routes. You might think your delivery management process is simple as an online retailer. You send a box to a delivery service, and they get it to the customer on time. However, a lot goes behind the scenes to ensure timely delivery at the best rates. Otherwise, you might end up spending more.
Let's look at delivery route planning and how you can utilize it more effectively for your eCommerce business.
What is Delivery Route Planning?
Delivery route planning is a process that involves choosing an optimal delivery route to ensure customers' orders are delivered quickly and in the most cost-effective way possible.
It's an essential part of logistics operations and can be challenging. Businesses invest heavily in delivery route planning to make it easy to plan deliveries efficiently.
Importance of Delivery Route Planning
Delivery route planning is a critical factor in the success of your business.
As you expand and improve your company, you must ensure timely and accurate deliveries. By utilizing delivery route planning software, companies can conveniently track delivery personnel in real-time and access data that can help them with future planning and optimization. This allows you to increase productivity, optimize routes on demand, and scale operations.
Last-mile delivery is the most expensive part of your eCommerce fulfillment supply chain. Business owners need to optimize this process to minimize costs and maximize customer satisfaction. Delivery route planning is essential because it allows you to meet customer expectations and calculate shipping costs accordingly.
Courier companies with fulfillment providers like Shiprocket Fulfillment regularly utilize delivery route optimization software to make informed decisions about every shipment they deliver. That is how they prioritize different deliveries and successfully have a high success rate in record time.

How Can You Plan Delivery Routes?
Plan for Ahead
Regarding delivery route planning software, you need to be able to plan. This is important because it will give you ample time to plan your deliveries while accounting for each customer's preferred delivery option.
Your business may have many delivery options for customers, but only one of them will be the most efficient way to get your products from point A to point B. Before you start planning your deliveries, be sure to consider all of your options. You might have several different ways of delivering packages, including same-day and next-day delivery. You'll also need to consider whether or not there are any restrictions on where you can have packages. These factors will affect how long it takes to get a package from one place to another and how much money it costs.
Communicate With the Driver
Although we all love technology and automation, it's important to remember that humans are still involved in the process. This means that when you have a system in place, there should be seamless communication between you and the delivery driver. If the driver has any doubts about the journey, you'll be able to address them immediately. It also means that if there are potential delays or unexpected setbacks in the delivery process, you'll be notified immediately, and you can provide solutions and suggestions for rerouting deliveries around those issues.
Use Optimization Strategies
Delivery route planning software is a must-have for any company that relies on delivery services. Planning your delivery routes manually is time-consuming and inefficient. With route optimization software, you can automate your delivery planning process and save time and money. Using route optimization software will help you save time and resources while reducing delivery costs by reducing fuel use. It also optimizes routes based on real-time information, such as sudden changes in weather or unexpected setbacks. Ensuring your deliveries are handled efficiently is vital to maintaining customer satisfaction—saving money in the long run!
Things to Look For in a Delivery Route Planning Software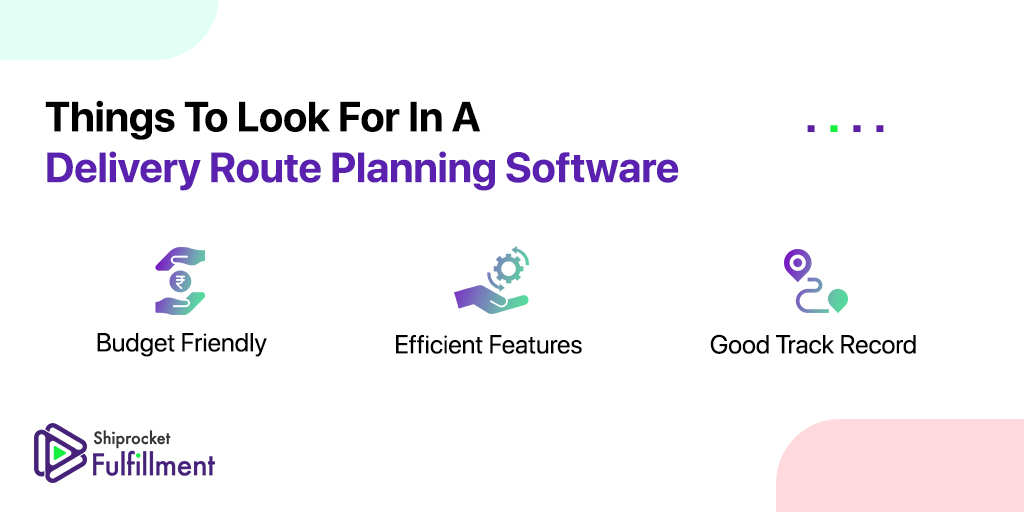 Budget Friendly
One of the most important factors to consider when choosing a delivery route planning software is its cost. If you're trying to cut down expenses, the last thing you want is a complicated system that puts your drivers in the middle of their routes with no way out.
The app should be able to handle your company's unique needs, whether it's just one driver or multiple drivers per route. In addition, the program should allow you to manage courses and quickly create new ones as needed.
Efficient Features
When looking for delivery route planning software, you want to ensure it has all the features you need.
It's essential to consider the features offered by the app to find one that will work for your business.
Some essential features are optimized route planning, real-time tracking, smart work allocation, dynamic rerouting, and electronic proof of delivery.
Good Track Record
When choosing a delivery route planning software, there are many things to consider. A good track record is one of them. Here are some questions to consider –
Are your contemporaries using this product?
Do they have satisfied customers?
What do their customers think?
You want to ensure that the company has a proven track record of satisfied customers and that other businesses in your industry are utilizing it. It's also essential to see what people say about the product and any case studies available.
Final Thoughts
Planning your delivery routes can be challenging and time-consuming, which is why using route optimization apps can help streamline the process and save time and money. While several expenses come with using delivery apps, such as installation training and the cost of the app itself, it's important to weigh those costs against the app's advantages. Some companies will see savings immediately, while others may need to conduct a complete cost analysis to determine if they are getting their money's worth.