Warehouse Management Software vs. Inventory Management – Which One Do You Need?
Several factors and departments contribute to the success of a business or a company. You have accounting, business development, sales, public relations and marketing, among other essential departments in running a business.
There are also aspects of running a business that business people often overlook. One that not a lot of businesses think about is warehouse and inventory management. It's no wonder inventory is only 63% accurate on average, causing many problems for businesses.
Warehouse and Inventory Management in the Digital Age
Warehouse and inventory management plays a crucial role in business growth in today's day and age. The terms inventory management and warehouse inventory management are frequently misused and confused in the logistics sector. Despite the fact that both inventory management and warehouse management are crucial for keeping track of and managing stock, they differ in a number of ways.
Warehouse management is restricted to keeping an eye on the stock in a warehouse or storage facility and does not cover the entire business, whereas inventory management operates on a much larger scale. Both of them may refer to the management techniques a company employs to distribute its goods.
Before determining which one to use for your business, let us look at the benefits of using either of the two management systems.

Benefits of Digitizing Your Warehouse and Inventory Management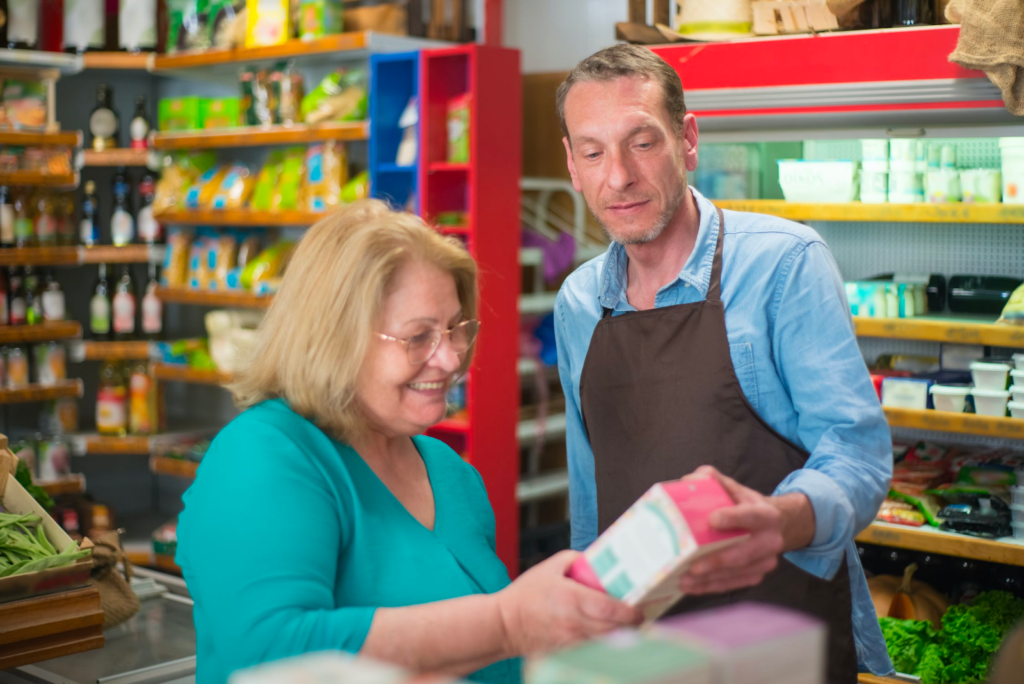 Digitizing your warehouse inventory management or using an inventory management system will definitely make your business more productive and profitable. Here are some of the benefits of digitizing your warehouse and inventory management.
Optimize logistics costs
The process of organizing and carrying out the effective storage and transportation of goods from the place of origin to the point of utilization is known as logistics. Providing timely and cost-effective customer service is the aim of logistics. When you digitize your warehouse and inventory management, you can lessen the cost without negatively affecting the quality of your logistics department.
Having pre-shipment inspections is a mark of having effective logistics operations. It describes the procedures used by sellers to examine recently produced or sourced goods before they are shipped to the final client. When you digitize your warehouse and inventory management, you check the quality of the products, and the quantity of the goods, find any defects in the pieces, ensure that the safety requirements are met, and look for any inconsistencies in billing with lesser time but greater accuracy.
Lesser errors
Given that some manual labor is involved, it can be challenging. This is a major reason why digitizing your warehouse and inventory management is very important. While it is expected that there will be errors in our processes, if you want to increase customer satisfaction, you should aim to lessen or even eliminate errors in delivering your products and services to your customers.
Order accuracy refers to the number of orders you completed and accurately shipped to the customer's door. Given that it is directly related to the customer experience, it is a crucial metric to monitor.
Faster service for clients
When you digitize your warehouse and inventory management, you are definitely managing inventory the smart way. The effect of managing your inventory in a smart way is bringing faster service for clients, which often ends in higher customer satisfaction. This is a simple picture of how warehouse and inventory management affects sales and customer experience.
And if you pair it up with Pipedrive, a sales and CRM platform that assists sales teams in better managing their sales pipelines, you can guarantee that your clients experience the highest possible quality of service you can offer.
What is Warehouse Management Software?
Software that controls daily warehouse operations is known as a warehouse management system. A stand-alone program or warehouse management software can offer the best solutions for enhancing output, reducing costs, and ensuring customer satisfaction. When spreadsheets are unable to manage replenishment and fulfillment tasks, businesses turn to a warehouse management solution. A WMS is used by managers to define or standardize picking, packing, and shipping tasks as well as obtain detailed information on stock levels. The system tracks the delivery of goods to customers from the warehouse.
Key Features of Warehouse Management Software
Some of the key features of a warehouse management system are the following:
Records and keeps an eye on the inventory that is present in a warehouse or storage space. With a warehouse management system, you get to see more specific details of your product's inventory like size, color, location, expiration, arrival, etc.
Evaluates profitability, product cost, production movement, and sales trends. The best warehouse management system can also provide the data and analytics of your whole inventory because it involves a specific warehouse. It can provide you the correct information for better decision-making.
When You'll Need Warehouse Management Software
You will be needing a warehouse management system if you want to improve your business process and scale your company. When you have growing demand, you need to grow your supply and it follows that you need a better system to check the condition of your products.
The best warehouse management system equips companies with the resources they need to remain legally compliant and competitive. Real-time data recording and tracking, improved business intelligence, and business process automation tools are used to achieve this. Not only can the right warehouse management system help you sell more, but it can also help you sell to happier customers more quickly and accurately.
What is Inventory Management Software?
Software that controls the delivery system and supply chain is known as an inventory management system. It is a group of procedures that handle inventory management, demand forecasting, supply chain management, and reverse logistics. In most cases, it comes before warehouse management.
An inventory management system is used by businesses to manage finished products for retail and manage raw materials for manufacturing. Stock level, economic ordering volume, price of goods, stock turnover, consumer-managed inventory, and vendor-managed inventory are some of the tools used in inventory management.
Key Features of Inventory Management Software
Some of the key features of inventory management system are the following:
Tracks and monitors a company's overall inventory or stock. It gives you an overall view of your company's overall inventory.
Gives you the raw computation of profitability, inventory costs, production trends, and sales trends. An inventory management system provides you with a current and updated condition of all your inventory.
Aids in focusing on completing orders by keeping track of inventory levels. Provides accurate information to enhance inventory management.
When You'll Need Inventory Management Software
The extent to which inventory management is required varies by industry, but the majority of these concepts remain the same. Inventory management is most beneficial to small businesses when all of the details are grasped. Using an inventory management system will help you minimize investment in remaining inventory, rental, shipping fees, and reverse logistics.
E-commerce stores require warehouses as a point of contact between customers and suppliers. You need warehouse inventory management to make the most profit out of your inventory and ensure that your products do not go to waste.
E-commerce Growth Depends on Better Fulfillment
69% of customers will no longer shop with a brand if they miss the promised delivery date by two days. That shows that better fulfillment operations are necessary for business growth. Warehouse and inventory management play an important role in fulfillment. So to improve those two will directly impact your whole e-commerce operation positively. Whether you choose to use an inventory management system or warehouse management system, you can find plenty of systems out there that you can smoothly integrate with ERP systems. Many businesses implement ERP to oversee all their processes. And ERP systems are not just for large enterprises, but also smaller ones.