How Shiprocket Fulfillment Added Value to the Beauty Brand Qurez?
With changing environment, rise in pollution, and weather change, our skin is affected each day. The pollutants present in the atmosphere harm skin and clog skin pores leading to acne and breakouts. Besides, harmful sun rays are dangerous to skin cells.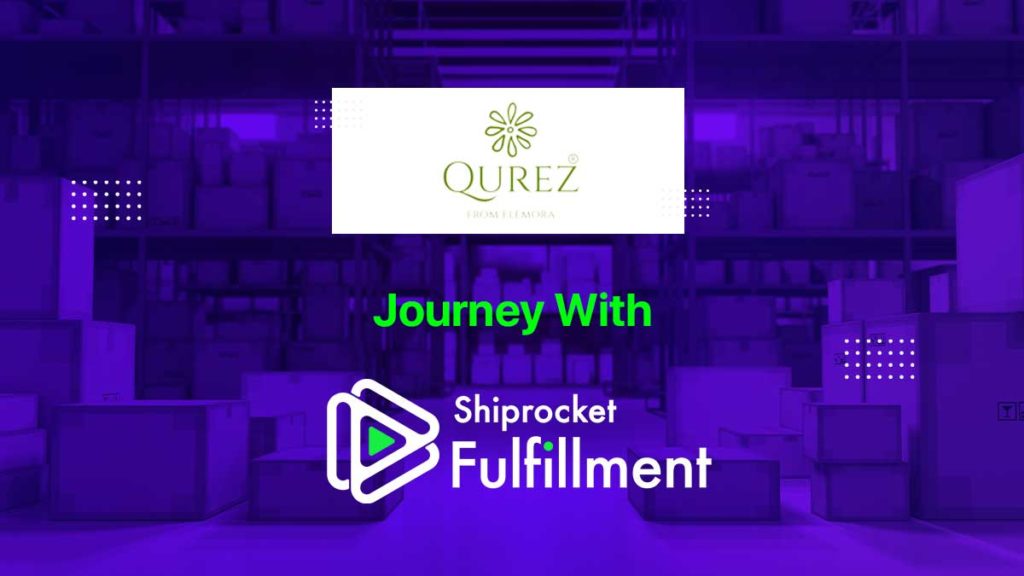 There is a need for healthcare products as a cure for skin issues. These cures can heal and protect the skin. In recent times, many beauty brands have come up with various skincare products that can help consumers feel comfortable in their skin.
About Qurez
For generations, beauty is only associated with people who are good-looking and beautiful. But beauty is not about having perfect skin or skin color or body shape. Being yourself and loving yourself and your imperfections is what makes an individual beautiful. It is not important to have clean and clear skin to look beautiful, but your skin deserves the utmost care. Real beauty is being true to yourself.
Shattering all these beauty standards, Qurez believes in natural beauty and natural products. Incepted in 2018, Qurez is a beauty brand that offers natural beauty products without any animal extracts. The brand believes that beauty is not defined by skin color but by how individuals feel about themselves.

Qurez is an online brand that sells its products through its website and on all major platforms, like Amazon, Nykaa, Vanity Wagon, Purplle, and LBB. Its product line includes skin essentials, bathing bars, lip oil, hair oil, moisturizer, sunscreen, comb, and even toothbrush. All the products offered by the brand are natural and free from animal extracts.
Starting With Shiprocket Fulfillment
Like any business, Qurez encountered several challenges in the beginning but their main challenge was shipping. Qurez faced challenges finding the right courier company. Besides, since the brand sells its products primarily through online mode, getting the products shipped and delivered fast and on time was crucial for them.
Then, a friend referred Shiprocket to them.

The brand also faced several challenges during the worldwide pandemic COVID-19. The business slowed down a little bit but later it managed to grow.
Brand Qurez says that Shiprocket is a very simple and straightforward platform. Initially, we were only using Shiprocket but now we have upgraded the plan and are using the warehousing and fulfillment services as well.

Brand Qurez fulfills all its orders through Shiprocket. They say that the collective services of Shiprocket and Shiprocket Fulfillment have been really beneficial for their business. They upgraded to Shiprocket Fulfillment because of the value it gave to their business.

Brand Qurez finds Shiprocket a consolidated platform where they can easily access all the services from one dashboard only. They can easily track orders and get a prompt resolution to their queries.
In their endnote, they say that they don't have to make an extra effort to find out something on the Shiprocket platform. They don't have to move out of the platform to gather information. Instead, they get everything in one place, which is very convenient for them.