7 Steps to Refine Your Order Fulfillment Process
For any eCommerce business, one of the major goals is to keep its customers happy and coming back for more. A number of challenges can make it difficult for eCommerce businesses to achieve this goal. The biggest challenge is getting their orders right and delivering them on time. So, how to get your system to be smooth and efficient and in what ways can you improve it? Here are 7 best-working strategies which will help you enhance your order fulfillment process and keep the customers happy and loyal to your business. We also look at Fulfillment's all-in-one solutions to manage eCommerce order processing challenges.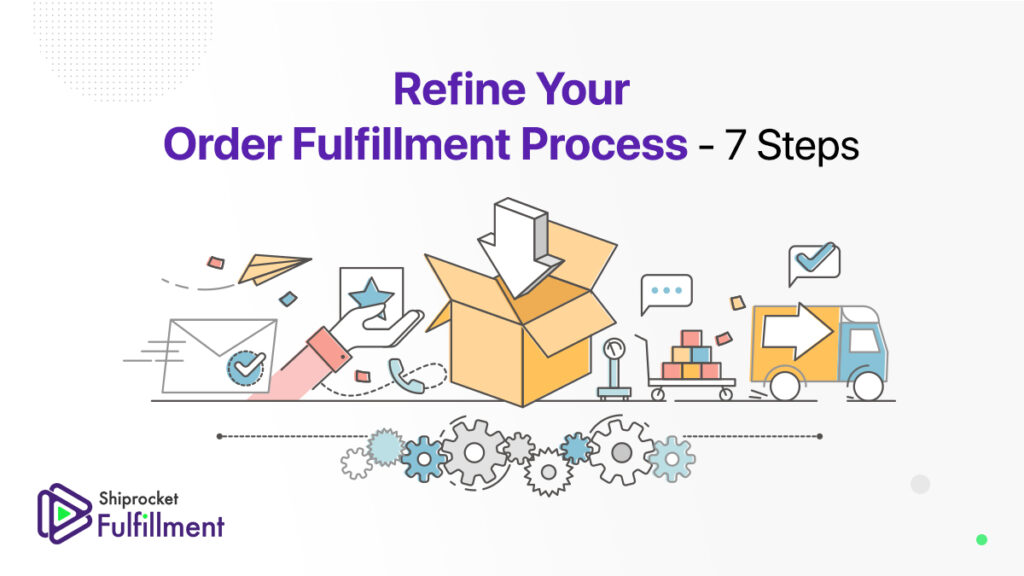 Understanding the Types of Order Fulfillment Process
There are four types of order fulfillment processes.
1. In-House Fulfillment
In this type the employees of the company manage the entire order fulfillment process without any third party's help. They handle the storing of goods, managing inventory and handling of products completely. This method is ideal for small startups and small businesses that do not have much volume and can handle the end-to-end control of the entire operations. This method gives you complete control over every step, but the risk of mishap also increases. Maintaining the entire operations process also does not leave you with enough room to scale your business, as a considerable amount of time and energy is spent in managing the order fulfillment process.
2. Dropshipping
In this type of order fulfillment process, instead of warehousing inventory, merchants purchase products from third-party suppliers as and when customers make orders. This means that you order the products from the supplier or manufacturers when an order arrives. The supplier handles all your orders and ships them to the customers, and sellers are only charged for the products they sell. Dropshipping is a preferable choice for many eCommerce and startup retailers, and it can generate high returns for the aspiring eCommerce entrepreneur.
3. Third-Party
In this type of order fulfillment process, all services, including storing inventory, picking and packing orders, shipping and logistics, are outsourced to a specialised fulfillment company. This is great for businesses that do not have the bandwidth or space to handle in-house fulfillment. Partnering with a third-party logistics (3PL) or external provider can help disperse the workload. It helps save time and allows the company to focus on other important aspects of running a business. They also provide value-added services such as warehousing distribution, transportation management, inventory management that can be beneficial to the company. Choosing 3PL services can also help reduce the cost for your business.
4. Hybrid
Another approach to order fulfillment is to use a combination of the above-mentioned methods. Companies can tailor their fulfillment strategy to their unique needs by using a mix of in-house, outsourced, and dropshipping solutions. This hybrid approach offers greater flexibility and scalability for companies that are rapidly growing or need to adjust their fulfillment strategy over time.
Importance of Order Fulfillment Process
When a customer places an order online, it sets off a series of steps that involve receiving, processing, and delivering that order. These steps include activities such as inventory management, picking the products at the warehouse and packing it, shipping and handling, and finally, tracking orders until delivery. The entire lifecycle of an order fulfillment process needs to be efficient in order to meet customer expectations and ensure on-time delivery.
It is a critical stage where businesses have to strike a balance between customer satisfaction, operational excellence and financial goals. It is essential to have the right processes and systems in place to streamline the order fulfillment process and ensure that it runs smoothly.
With this understanding of the order fulfillment process, let us explore the 7 strategies which will improve the process to achieve eCommerce objectives.

7 Steps to Refine Your Order Fulfillment Process
There are several ways by which order fulfillment can be enhanced. The top 7 ways that you should implement to refine your order fulfillment process for a great customer experience are-
Invest in an Inventory Management Software:
Software that specifically addresses the challenges of inventory management is a very important step, as it will help you to track levels in real time and ensure you are not understocked or overstocked. This software will prove to be effective in forecasting demand, optimising order processing, and reducing inventory loss.
Optimise Your Warehouse Layout:
A critical step in improving order fulfillment is optimising the warehouse layout. This will reduce the time it takes to pick and pack orders, improve inventory organization for quick finding, and ensure that the correct orders are being fulfilled. This, in turn, can lead to faster delivery times and increased customer satisfaction.
Automate Your Order Fulfillment Process:
The most important strategy is automation, as it will eliminate most of the common human errors in order handling because of lesser human involvement. It also leads to refined picking and packing systems since robotic assistants, conveyor belts and other accessories are used to automate warehouse operations.
Implement Quality Auditing:
A very important step in improving the accuracy of orders is to implement quality control. This step ensures products meet the expectations of the customer and helps in the detection of defects, and reduces the risk of returns and refunds.
Offer Multiple Shipping Options:
One of the ways to ensure customer delight is to have multiple options for shipping since it gives them greater flexibility and control over the delivery of their orders. For example, by offering same-day, two-day, or expedited shipping options in addition to standard shipping, you can cater to a wider range of customer needs and preferences.
Utilise Data Analytics:
Knowing your market sentiment is critical to your eCommerce strategy as it will help you understand buying patterns and decisions. A key method to derive such insights is by studying your customer's activities on your website and augmenting industry inputs to analyse order taking, processing and delivery for optimised sales.
Continuously Improve Your Processes:
This step is very important as it will bring together all of your strategies to improve your order fulfillment process. It is very important for you to repeatedly go back to your processes to review, evaluate and correct them in order to be competitive, control costs and ensure long-term customer engagement.
Having a strategy to overcome order fulfillment issues is crucial for customer satisfaction, business reputation and cost efficiency. Thus, these seven strategies can help you refine the current order fulfillment process and give your customers a positive experience such that they come back for more.
Conclusion
For every eCommerce business to remain competitive, a smooth and efficient order fulfillment process is essential. There are various ways to streamline your order fulfillment process and improve efficiency. The key is to work on the above-mentioned seven industry-tested strategies and tools to improve operations, increase customer satisfaction and lower operational costs. The most important strategy is to partner with reputed and proven service providers to find powerful solutions for your business and be successful in the eCommerce landscape. To know more about Fulfillment's all-in-one solution that provides businesses with a comprehensive platform to manage their order process, click here.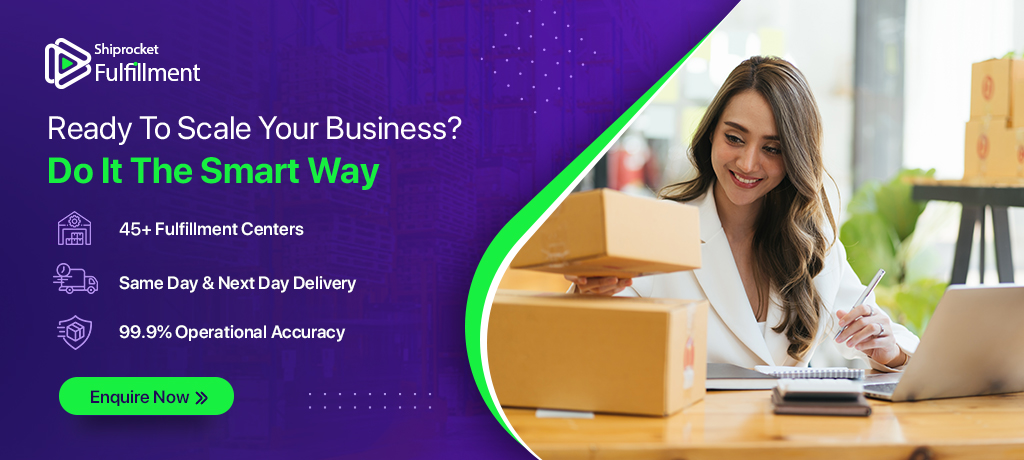 Frequently Asked Question(FAQs)
How to handle order cancellations after the order fulfillment process has started?
If a change request is made after the fulfillment process has started the fulfillment center has to be informed immediately to halt the process. A well-framed cancellation and change policy proves to be very important in handling such cases.
How can you address order fulfillment issues from customers?
The ideal solution is to have a trained customer representative to handle order-related inquiries from customers. The queries could be related to tracking updates, order cancellations, order changes, delivery delays and more.
What is the best method to handle the challenges in the order fulfillment process?
An ideal method to overcome order fulfillment process challenges is to outsource the entire process to third-party service providers. Make sure you choose a reliable and established provider to achieve your business objectives.