Shipping Delays: Causes, Issues, and Solutions for Customer Satisfaction
An eCommerce business is successful when its customers are satisfied. But what drives this satisfaction? The factors that contribute to this satisfaction may include offering a wide range of quality products at reasonable prices and ensuring quick delivery. Experts point out that on-time delivery has become a tipping point in this industry, with 52% of buyers wanting orders delivered in 2-3 days, or they will move to those that offer such shipping services.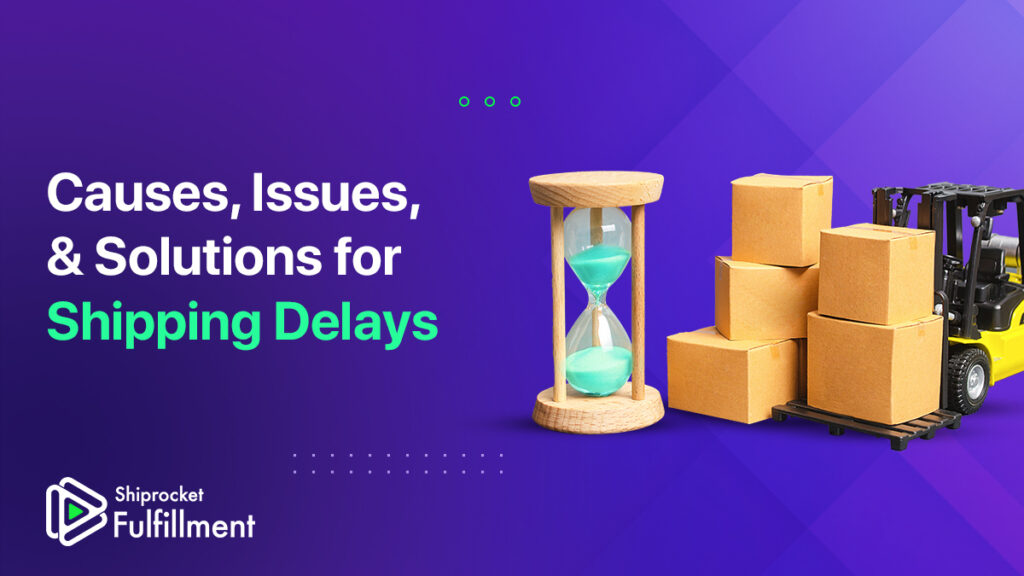 In this article, we will discuss the causes of shipping delays, their impact on businesses and look at ways to prevent them in order to achieve customer satisfaction.
What Are the Causes of Shipping Delays?
There can be many causes of shipping delays; some are more common than others. Here we will explore six of the most common causes of shipping delays and see what businesses can do to prevent them.
1. Disruption of the Supply Chain
The most common cause of shipping delays is due to supply chain disruption. This could be due to global and economic reasons, supply chain shortages, capacity restrictions, port congestion, or vessel delays. The ideal way to prevent such uncertainties is to focus on supply chains, have a distributed inventory and ensure backup supplies at critical stages.
2. Natural Calamities and Weather Anomalies
Shipping services are often impacted by natural calamities such as flooding, earthquakes and hurricanes. These events can cause significant damage to infrastructure, resulting in supply chain disruptions and shipping delays. Businesses should consider having contingency plans, like alternative shipping routes, in order to overcome such situations.
3. Global Emergencies
Recent global emergencies like Covid-19, the Russian invasion of Ukraine, and the blockage of the Suez Canal have had a significant impact on the shipping industry. While merchants cannot control these events, they should be prepared to adapt their shipping strategies to reduce the impact of such emergencies.
4. National Holidays
In many manufacturing economies, national holidays can cause delays in shipping. Shipping orders during holiday periods can be challenging, resulting in backlogs and bottlenecks that can further delay shipments. To avoid these delays, businesses should plan ahead and adjust their shipping schedules accordingly.
5. Labour Issues
The shipping industry relies heavily on physical labour, from picking and packing orders to loading and unloading packages. Any labour-related issues, such as strikes or shortages, can have a significant impact on shipping times. To avoid delays caused by labour issues, businesses should maintain good relationships with their employees and have plans in case of labour disputes.
6. Inaccurate Shipping Address
Incorrect shipping addresses can result in delays or even failed deliveries. Common errors like typos in the address or wrong phone numbers can cause incomplete deliveries. To prevent these delays, businesses should double-check shipping addresses before dispatching shipments.
How Shipping Delays Affect Consumers
Any type of shipping delay is a loss for businesses and also leads to customer dissatisfaction. The expectation of an eCommerce buyer is that the orders will reach them in a few days. Every time the shipping time limit is exceeded because of any of the above-discussed reasons, customer dissatisfaction rises, eventually resulting in a loss of sales to the businesses.
Delays in shipping can lead to frustration and disappointment at the customer's end. Sometimes customers may have been counting on receiving their items by a certain date. For example, in the case of time-sensitive purchases, such as gifts or things needed for a specific event or occasion, the customers may have planned their schedules around the expected delivery date, and any delay can disrupt their plans and cause inconvenience.
Shipping delays can also impact a customer's perception of the company's reliability. Customers may question the quality of the company's service leading to a loss of trust in the company.

Delays can damage the company's reputation since they lead to increased customer service inquiries and complaints. Addressing these complaints requires additional resources, which may lead to further frustration for the customers.

How Shipping Issues Can Harm Your Business
The merchant or retailer also suffers every time a shipping order is delayed. This happens in the following ways:
Drop in sales: It leads to a loss of customer loyalty and hence a drop in sales. Customers may turn to competitors who can offer faster and more reliable shipping.
Transparency in shipping delays can impact customer choices: The longer shipping lines and transparency about it lead to customers abandoning their carts. There is a very big challenge, especially for new retailers, because shipping dealers would be longer than established retailers.

Inventory management challenges: Another major issue for shipping dealers is that retailers are not able to refine their inventory management. This can lead to revenue loss due to excess inventory or missed sales due to insufficient inventory.
Top 5 Strategies to Reduce Shipping Delays
In order to control the impact of shipping dealers, merchants should have the following strategies in place:
1. Proactive communication with suppliers
Effective communication can help manage and mitigate delays. Frequent updates will help suppliers focus on potential delays and work to overcome issues ahead of time, ensuring that you have the necessary supplies and adequate inventory.
2. Utilise data analytics to monitor and analyse shipping trends
Data analysis can aid in forecasting potential shipping delays, enabling you to take proactive measures to avoid or minimise them. Additionally, analysing your shipping data can help you optimise your overall shipment process.
3. Regularly evaluate your shipping processes for efficiency
Conduct periodic reviews of your shipping procedures to identify inefficiencies and areas for improvement. This can include streamlining order processing, optimising packaging, and identifying potential bottlenecks in the shipping process.
4. Leverage technology to automate shipping processes
Consider using shipping software to automate repetitive tasks and improve accuracy. For instance, shipping software can help generate shipping labels, track shipments, and streamline communication with customers.
5. Partner with reliable and efficient shipping providers
Choose shipping partners who have a proven track record of timely and efficient delivery. Consider factors such as shipping speed, reliability, and cost-effectiveness when selecting your shipping provider.
Fulfillment as a Solution for Shipping Delays
While solving the problem of shipping delays is not easy, third-party providers like Fulfillment have several solutions. They offer –
Real-time inventory
Order tracking
Distributed inventory
Two-day shipping
Discounted shipping rates
Transparency in performance data
Solutions by Shiprocket are in line with the expectations of retailers and merchants to deliver on time to customers. To know more about Fulfillment services, click here.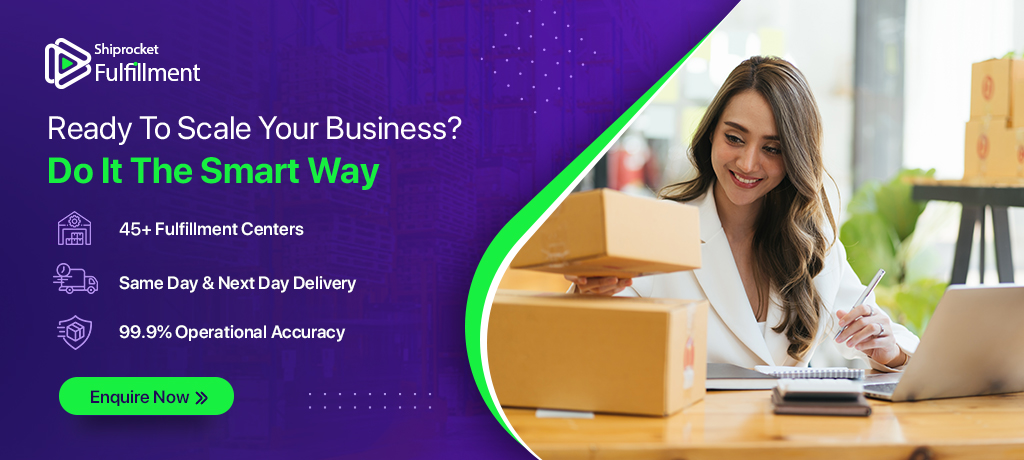 Frequently Asked Questions(FAQs)
Is a shipping crisis a possibility in 2023?
Shipping delays are not anticipated this year since most issues related to post-pandemic pressures are now eased. Shipping ports are decongested, and shipping free-flow is expected. Hence, no major delays are anticipated.
Which ports have decongested?
The ports that are decongested areas – Shanghai Port, Port of Busan, Shenzhen Port, Port of Guangzhou, Port of Ningbo, and Port of Qingdao. It appears that the supply chain and shipping crisis has improved in the past two years, with ports becoming less congested.
Why are shipping costs so high?
Shipping costs have increased significantly in the past year since carriers suffered from fuel surcharges. General rate increases (GRI) have led to further surcharges in shipping costs.