Beginner's Guide to Logistics Management & How to Improve It?
Logistics management has emerged as a crucial component of supply chain management in recent years. As timely delivery continues to be a crucial factor for businesses to gain a competitive edge, logistics automation has become an essential enabler. With new technologies, evolving consumer expectations, and global events, the logistics industry will undergo significant transformations in 2023. This article will explore the top five logistics management trends of 2023 and offer insights on how businesses can adjust to these changes.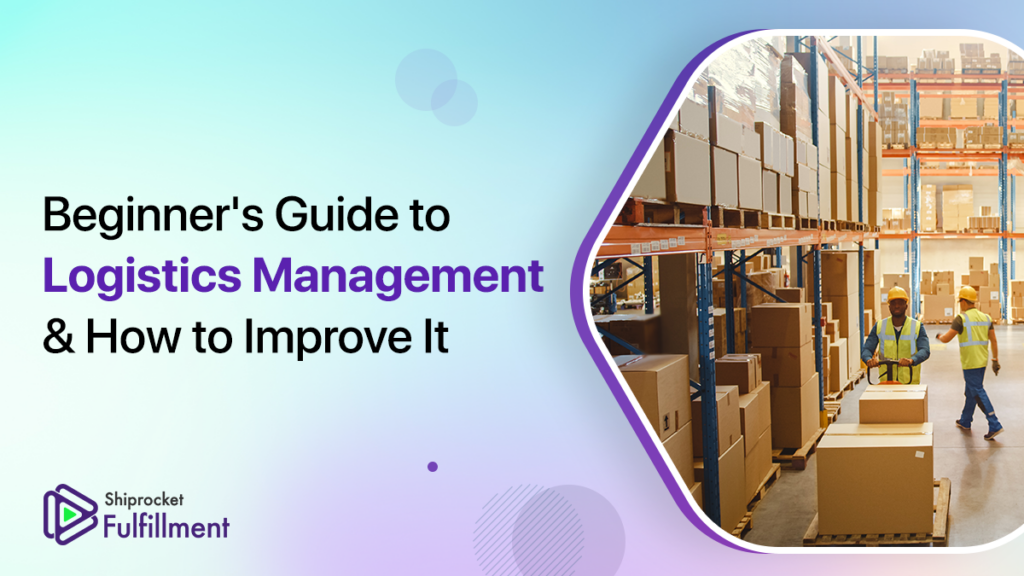 What is Logistics Management?
Logistics management involves planning, implementing, storing and moving goods from the manufacturing or production facility to the delivery destination. The different stages of transportation that are managed by service providers include warehousing, inventory and order processing. It ensures businesses can meet the demands of their customers efficiently. With the growth of eCommerce and globalisation, logistics management has become a differentiator for most companies.
Logistics Management: How has it Changed the Supply Chain Industry?
Logistics management has significantly changed the industry's performance by introducing new efficiencies and reducing costs. By optimising the supply chain, businesses can reduce their inventory levels, which helps them save money. It can also improve their delivery times, which enhances customer satisfaction. Logistics management has also enabled businesses to expand their reach by opening new markets and increasing their customer base.
Top 5 Logistics Management Trends You Should Know About in 2023
Sustainability
In 2023, sustainability will continue to be a significant trend in logistics management. Businesses realise the importance of adopting sustainable practices to reduce environmental impact and meet consumer expectations. Sustainable logistics management involves reducing emissions, optimising transportation routes, and adopting green technologies. Businesses which follow sustainable practices are winning a competitive edge as consumers with environmental protection in mind prefer such providers.
Automation
It will continue shaping the logistics industry in 2023. Automation helps to refine operations and minimise errors while advanced analytics tools can also help companies optimise their supply chain by providing real-time inventory levels, demand, and transportation data. Automated systems like robotics and artificial intelligence can optimise operations, reduce errors, and improve efficiency. Automation can help businesses manage inventory levels, reduce labour costs, and enhance supply chain visibility. Demand for fast and accurate delivery and automation will be higher in logistics management in 2023.
Omni-Channel Logistics
In 2023, businesses will continue adopting an omnichannel logistics management approach. It means that they will use multiple channels, such as online and offline, to reach their customers. This approach requires a flexible and agile supply chain that can adapt to changing consumer behaviour and preferences.
Last-Mile Delivery
In 2023, companies will focus on improving last-mile delivery to enhance customer satisfaction. It includes using new delivery methods, such as drones and autonomous vehicles, and optimising delivery routes to reduce delivery times.
Supply Chain Visibility
Visibility is increasingly essential in logistics management. In 2023, businesses will continue to invest in technologies that provide real-time data on the location and status of goods in transit.

Steps To Improve Logistics Management
Businesses can optimise logistics management by implementing the following steps:
Reduce logistics costs: Optimise transportation routes, manage inventory levels and adopt green technologies. You can also consider outsourcing logistics operations to a third-party provider to reduce overhead costs.
Use 3PL providers: Outsourcing logistics operations to a third-party provider can help reduce costs, improve efficiency, and enhance supply chain visibility. Logistics providers have the expertise and technology to optimise logistics operations, allowing you to focus on core business activities.
Ensure sustainability: adopting green technologies, optimising transportation routes, reducing emissions, and implementing a sustainable logistics strategy. You can also partner with logistics providers that prioritise sustainability and have the expertise to implement sustainable logistics practices.
Embrace technology: leverage automation, data analytics, and artificial intelligence to improve logistics management. These tools can help you streamline operations, reduce errors, and enhance visibility across the supply chain.
Improve communication: clear and timely communication with suppliers, customers, and logistics providers can help reduce delays, errors, and misunderstandings in logistics operations. You can also use collaboration tools and software to improve communication and collaboration across the supply chain.
Develop a contingency plan: unexpected disruptions can occur in logistics operations, such as natural disasters, labour strikes, or equipment failures. Developing a contingency plan can help you quickly respond to these situations and minimise the impact on your operations.
Enhance employee training: well-trained and skilled employees can help improve logistics management by reducing errors, improving efficiency, and ensuring compliance with regulations. Investing in employee training and development can positively impact your logistics operations.
Monitor performance: Regularly monitor and measure logistics performance by tracking metrics such as delivery times, inventory levels, and transportation costs to optimise your logistics operations continuously.
Top 5 Logistics Management Service Providers
Delhivery
Delhivery is one of the top logistic management service providers in India. They provide end-to-end logistics solutions, from warehousing to last-mile delivery. Their unique selling point (USP) is the technology-enabled platform that allows them to optimise routes, manage inventory, and track shipments in real-time. This results in faster deliveries and better visibility for customers.
Shiprocket
It's a logistics aggregator that provides end-to-end logistics solutions for small and medium-sized businesses (SMBs) in India. Their USP is their technology-driven platform that connects SMBs with multiple courier partners and provides access to discounted shipping rates. They specialise in value-added services like shipping insurance, order tracking and bulk shipping. It offers technology-driven advantages to SMBs giving them the necessary inputs for advanced-level transportation of goods.
Gati
Has expertise in handling sensitive and high-value shipments like pharmaceuticals, electronics, and automotive parts. They have state-of-the-art facilities and adhere to international safety and security standards to ensure the safe and timely delivery of these shipments.
DTDC
DTDC is a logistics company that provides domestic and international courier services, freight forwarding, and supply chain solutions. Their USP is their focus on customer satisfaction, with a range of value-added services like cash-on-delivery, reverse logistics, and pickup requests. They also have a strong presence in rural areas, which enables them to reach even the most remote parts of India.
Safexpress
It's a leading service provider for businesses in eCommerce, automotive and pharmaceuticals. They offer solutions tailor-made for the industry and improve customer satisfaction. They have a network of over 600 locations in India and offer services like warehousing, transportation, and value-added services like packaging and labelling.
Who Should Be The Logistics Provider for Your Business?
Choosing the right service provider in a crowded marketplace is a challenge. Some factors to consider are-
List requirements: Prior to speaking to service providers, a business has to define and list the requirements or needs. Begin with identifying shipping volume, delivery times, and budget.
Look for experience: When choosing a logistics provider, look for a company with experience in your industry. Such providers will be aware of the challenges for some of the specific needs of your business, ensuring zero-errors.
Check for certifications: Logistics providers should have the necessary certifications to meet industry standards. It includes certifications for environmental sustainability, safety, and security
Tech tools in use: It is important to know the different types of technology tools and platforms the service provider will implement in managing your logistic needs. The year ahead will focus on advanced technology for a competitive edge. Evaluate the provider's technology capabilities, such as real-time tracking and analytics tools.
Consider customer service: Good customer service is essential in logistics management. Your choice should be the provider who is responsive and helpful in providing necessary service.
Evaluate cost-effectiveness: Cost is a critical factor in logistics management. When choosing a provider, care should be taken that the services are of top-quality despite the competitive pricing offered.
Hence, logistics management is a critical aspect of supply chain management that will continue to evolve in 2023. Businesses prioritising sustainability, automation, last-mile delivery, omnichannel logistics, and blockchain technology will have a competitive advantage in the market. In 2023, companies need to adapt to the changing trends in logistics management to succeed in a rapidly evolving market. Partnering with the perfect service provider holds the key to such success.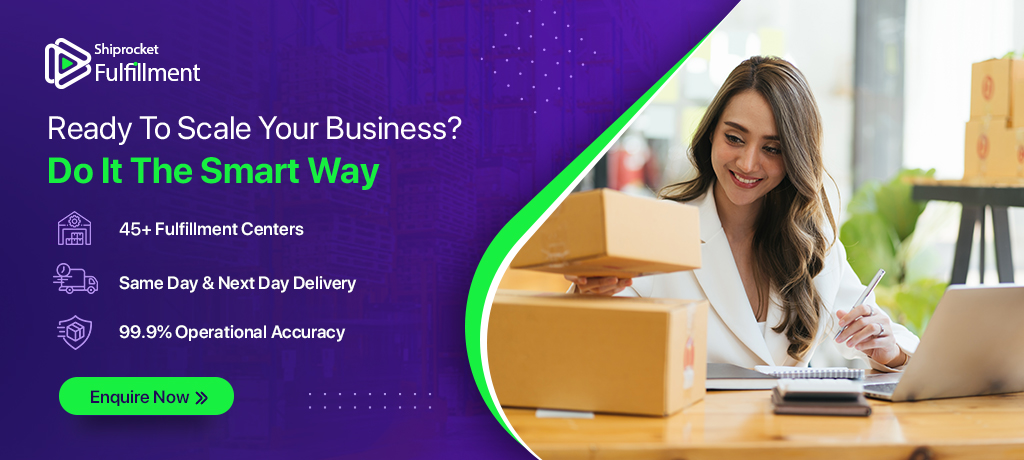 Frequently Asked Questions(FAQs)
What is the difference between logistics and supply chain management?
While logistics management focuses on moving and storing goods and services, supply chain management involves coordinating and managing all activities involved in producing and delivering goods and services.
How does logistics management drive customer satisfaction?
Logistics management ensures customers receive their orders on time leading to highly satisfied customer service. By optimising the supply chain, businesses can improve delivery times, reduce errors, and provide better overall service to customers.
What are some challenges in logistics management?
Logistics management challenges include managing inventory levels, reducing transportation costs, and ensuring supply chain visibility.
How can technology help in logistics management?
Technology can help logistics management by automating processes, reducing errors, and enhancing supply chain visibility. With the help of technology, you can also get real-time inventory levels, demand, and transportation data.