How Shiprocket Fulfillment Helped Care Way Save on Operational Cost
The Ayurveda industry in India is developing at a fast pace. The market is witnessing an influx of numerous brands, both national and international. The changing lifestyles and growing awareness among people regarding the harm that chemical-based products do are the key factors contributing towards the growth.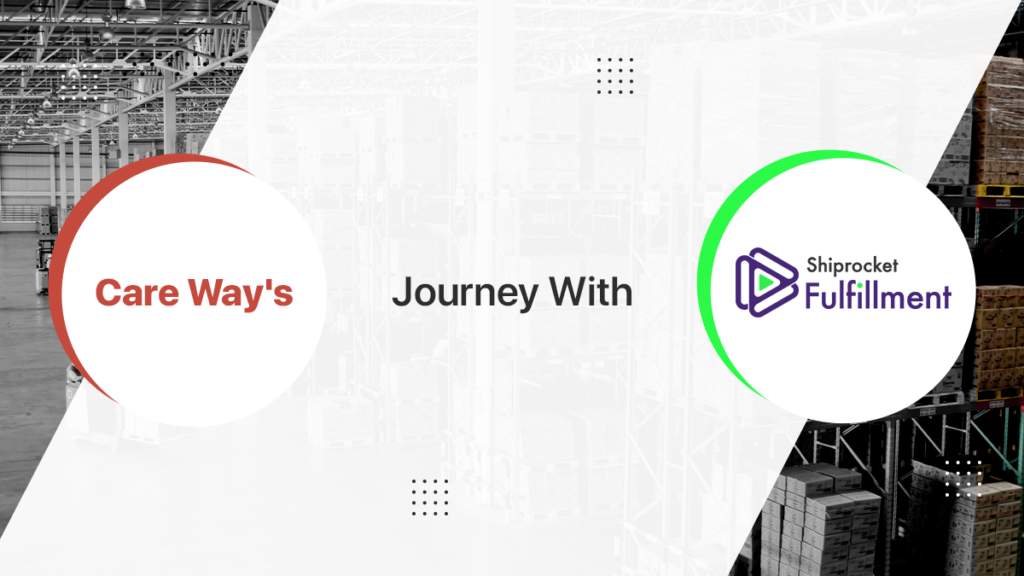 In recent years, the Ayurveda industry has witnessed an evolution in terms of its products and services. The Ayurveda market was valued at INR 300 billion in 2018, and it is expected to grow at a CAGR of 19% and reach INR 316 billion by 2022. The industry has a lot of potential, and many new players are emerging regularly.
About Care Way
Seeing the potential in Ayurvedic products, the brand Care Way was incepted in 2018 in a remote area in Kerala. The brand deals in Ayurvedic medicines. It primarily receives its orders over the phone and relies on cash on delivery as a prime mode of payment.
Challenges Faced by Care Way
The brand Care Way's owner, Mr Nidheesh witnessed good growth since the beginning. And when he started receiving 100-150 orders in a day, he felt the need to hire more workforce to pack products appropriately and quickly.

Before Shiprocket, the company had tied up with several courier companies but faced various issues with them. The delivery boy would come to pick products at any time – early morning, in the day, or late at night. So, there was a requirement for someone to be at the office/factory at all times for order pick-up. This was a huge issue for the brand.
Starting With Shiprocket Fulfillment
After trying different courier companies, Care Way tied up with Shiprocket. Since then, Shiprocket takes care of everything for them. Shipping products has become easier for the brand.
When Shiprocket started its fulfillment services, the brand started using Shiprocket Fulfillment warehouse to store its products at a central location and offer same-day and next-day delivery to its customers. It stores its products in Shiprocket Fulfillment Bengaluru centre.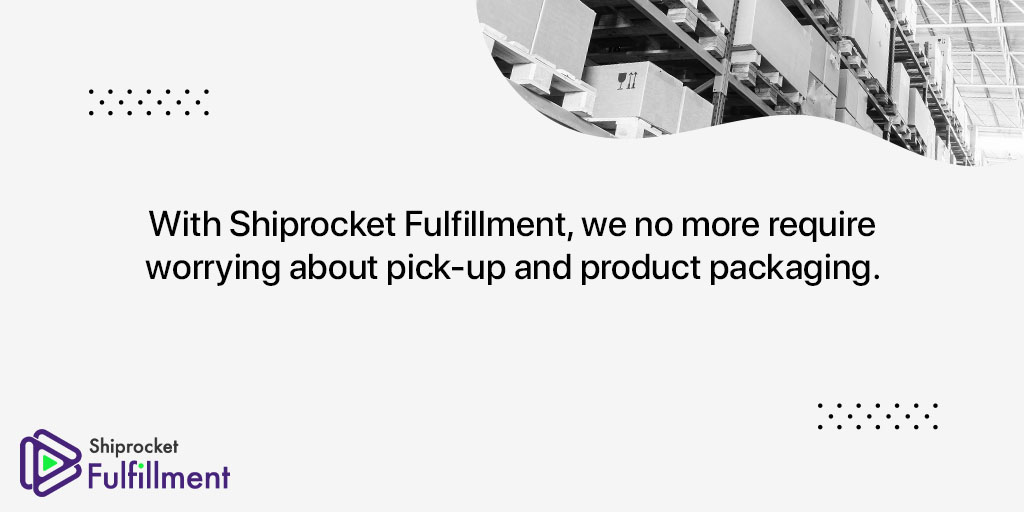 After tying up with Shiprocket Fulfillment, the brand Care Way doesn't worry about pick-up and product packaging anymore. With everything being taken care of by Shiprocket Fulfillment's team, the brand is eventually reducing its operations staff.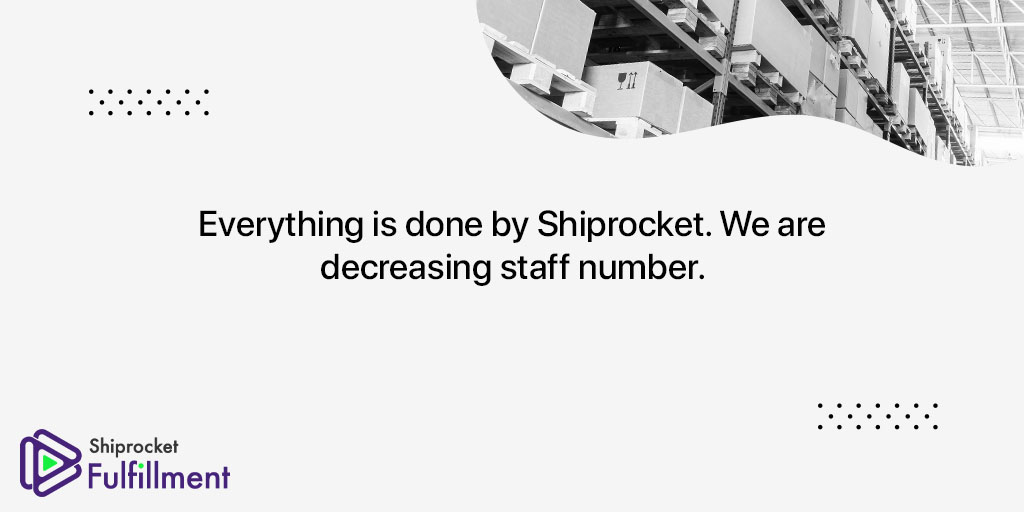 The brand Care Way feels Shiprocket Fulfillment has been really beneficial for its business. Most of the brand's customers are from Bengaluru, Chennai, and Hyderabad. But since the business operates from a remote area in Kerala, it takes a lot of time to ship products.
But now that the brand keeps its products in Shiprocket Fulfillment's Bengaluru center, the products are delivered within 1-2 days. Thus, the brand offers faster deliveries at lower rates.