What Is Digital Supply Chain Management?
Technology has paved its way in all aspects of businesses in the modern world. It changed how we now run our companies, how we communicate with our stakeholders and the speed of accessing information. Now, as organizations look at the strengths of their supply chain, the need for digital tools to manage your supply chain is becoming increasingly apparent.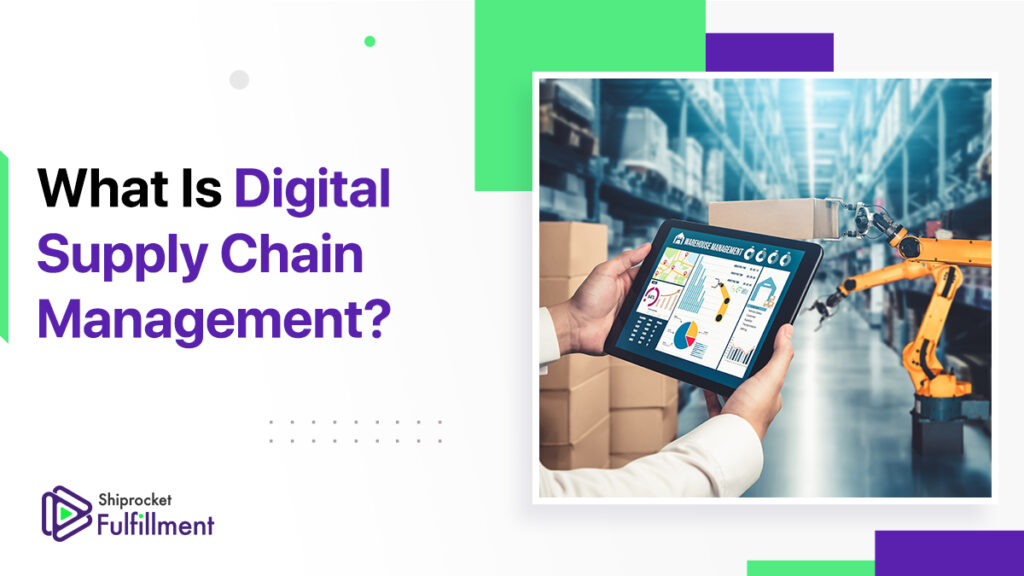 In the following blog, we will understand what digital supply chain management is and touch on the benefits of implementing these practices into your business.
What Is Digital Supply Chain Management?
The world has turned into a global village wherein everyone is connected to everyone. And so, global relationships have become even more complex and time-consuming. To fix this, we need transparency to be successful and make the trade around the world successful and less time-consuming.
Digital supply chain management comprises technological advancements and tools organizations use to support their supply chain from the first mile to the last mile.
Automation and digital tools enable organizations to reduce manual work and eliminate paper-led information requests as all the required information is stored and hosted in one location.
The objective of digital supply chain management is to holistically manage orders, invoices, and supplier and buyer relationships, all on a digital platform that is accessible to all. With accurate insights and data, digital supply chain management platforms offer deep dive into the information on performance, requirements, and overall supply chain dynamics that leaders can use to make informed decisions.
Elements Of A Digital Supply Chain
Digital supply chain management is a process that involves multiple steps and begins in the planning stage, and continues to customer relationship management after order fulfillment.
Organizations need to utilize tools that support the digital supply chain at every stage. Without transparency in data regarding orders and transactions, organizations open their supply chains up to potential roadblocks.
Various Stages Of The Digital Supply Chain Management Cycle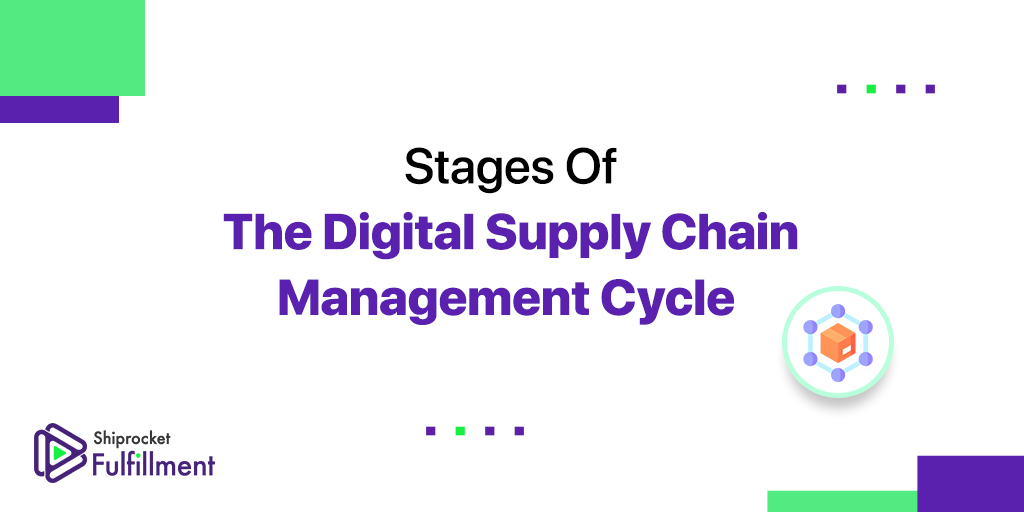 Plan
The planning stage of digital supply chain management involves planning out your processes and inventory before reaching order management. This stage primarily focuses on controlling the business's inventory and manufacturing processes.
This stage can be different for the type of industry and the tools they use. If a business relies heavily on technological advancements, it is paramount for them to be prepared with the tools and materials needed to fulfill future orders.
Source
In the sourcing stage, businesses work to find and identify suppliers of goods for necessary order fulfillment.
Make
In this stage, your team needs to accelerate the digital tools to achieve the goals focused on performing the required steps to get the final product.

Delivery
This stage involves more customer interaction and engagement. After making the product or service, the business must deliver it to potential customers.
Digital supply chain management tools make it more accessible as, at this stage, customers need access to information on many levels, which would just minimize the manual effort. Your best bet to a happy customer is not only to fulfill your order promise but to create a buying experience that is enjoyable and free from miscommunication.
Return
The return stage is part of the digital supply chain management process that involves relationship management. Your relationship with your suppliers can directly benefit the efficiency and productivity of your supply chain. You want to ensure that your buyers see value in your relationship and have an enjoyable experience working with you. In this stage, supply chain managers need to plan out processes for returning or replacing defective products, what steps will be taken if a process is not fulfilled correctly, or any other potential roadblocks you may encounter.
Shiprocket Fulfillment has fulfillment centers located in different cities across India. This means you can decentralize your inventory, store it closer to buyers, and save on shipping costs while providing one-day and two-day delivery.
Not just this (Shiprocket Fulfillment Testimonial), the right technology stack like warehouse management systems, order management systems, and logistics operations enable your business to expedite deliveries. We are also equipped to reduce your order-to-ship time and meet the stringent requirements of marketplaces.