Navigating the Complex Web of Supply Chain Issues
Introduction
Supply chains are extremely intricate yet delicate. Ensuring you complete an order by delivering it to your customer's doorstep involves several processes requiring precise calculations, endless coordination between different sectors, and the perfect timing. Thus, even the smallest barrier that comes in its way will cause major issues in the supply chain processes.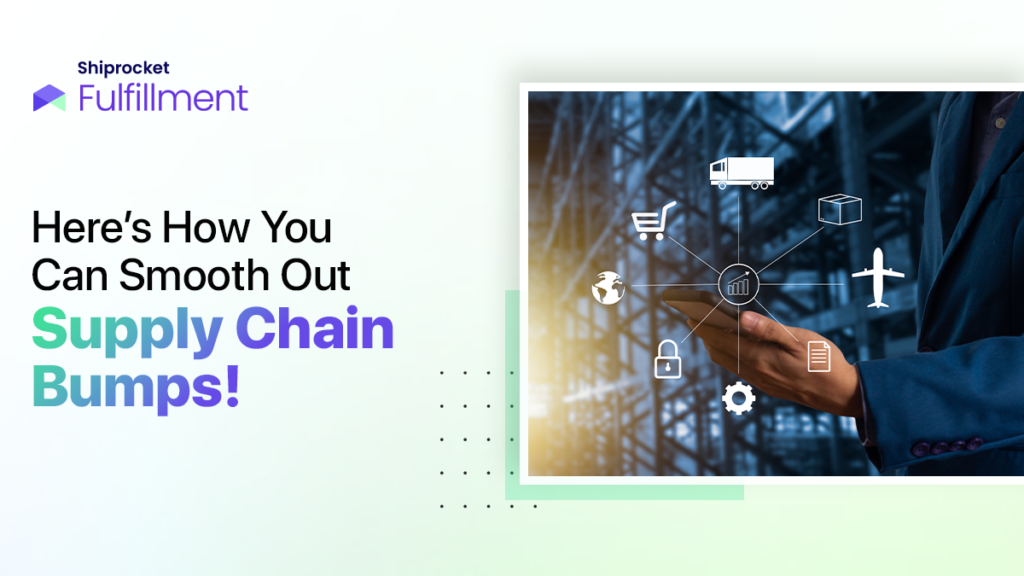 The major supply chain issues started with the Covid-19 pandemic. Before the supply chains had the chance to recover from the repercussions of the pandemic, other events worsened the situation. These primarily include the Russia-Ukraine war and extreme weather conditions due to climate change.
Several studies showed that the supply chain would normalise in 2023. However, a very erratic and dynamic change in how consumers shop has occurred. The supply chain issues are very different for every business, and the increasing demands of today's market require dexterous supply chain processes.
Understanding Current Supply Chain Landscape
Supply chain issues highlight the inefficiencies, inadequacies, disruptions, and other unforeseen challenges that disturb the delicate harmony of different supply chain processes.
The COVID-19 pandemic has impacted every part of the supply chain, from sourcing to delivery to consumers. It has harshly challenged the commercial, financial, operational, and organisational resilience of all enterprises across the globe. Furthermore, the pandemic has highlighted all the risks and gaps in supply chain processes and the need to be more agile. Today, several organisations are strongly dedicated to getting a headstart on their processes to withstand these dynamic changes and disruptions through innovation and technology. With the help of artificial intelligence and machine learning, they intend to optimise and streamline all of the processes to predict future trends in the industry and keep up with their processes.
Major Supply Chain Issues of Today
The COVID-19 pandemic highlighted major issues severely affecting the supply chain industry. Understanding them and finding the right solutions to manage them is key. A solution must not be a temporary fix; it must serve you in the long run to make you easily adaptable to erratic market changes. Moreover, understanding these issues will help you also realise the trends in the near future and help you stay prepared for them. Here are some of the major supply chain issues today:
According to several studies and surveys, political uncertainty is one of the leading causes of the current disruptions in the supply chain industry. For instance, the Ukraine-Russian war has had a major impact on the ability of businesses to source and move materials and finished products. Furthermore, the limitations imposed due to air freight across Asia and Europe spill over the northern part of Europe. It has majorly affected retailers to ship their goods to their consumers.
Greater consumer expectations
With the rise in eCommerce platforms, consumers expect quick and hassle-free deliveries. It has amped up the deadlines for delivery for most enterprises. Thus, businesses must keep up with all the latest technological solutions to keep up with the pressure laid by the consumer. Most consumers today expect next-day deliveries, and they tend not to return to your website if you fail to deliver their products on time.
With the Russia-Ukraine war, fuel prices have risen to an all-new high. Soaring fuel and energy costs have made it hard for businesses to keep going as transportation charges have skyrocketed.
Root Causes of Supply Chain Issues
Understanding the root causes of supply chain issues can help you avoid bottlenecks and ensure you design smooth and efficient workflows. Here are some of the major root causes of supply chain issues:
Disruption in the logistics processes
The disruptions stemming from the pandemic continue to persist and impact consumers and enterprises as the flow of consumer goods into the target market is still hard to penetrate. Logistics disruptions tend to create a domino effect across the global supply chain, ultimately slowing business and cutting down profits.
Delays in the arrival of raw materials and labour scarcity tend to cause production delays. It affects the entire supply chain process, stopping all the subsequent workflows. By managing time and having alternate sources for such issues, you can help avoid such delays. Despite the need to maintain a competitive edge, ensuring that you have cost-effective methods to minimise these delays is vital.
Reliance on a single third-party agent
Due to the shortages of drivers and other delivery agents, your delivery services might be stalled. Working with multiple 3PL partners acts as a safety net when there are issues with one of the partners. Having alternative delivery agents always helps ensure your orders arrive on time.
Lack of investment in technology-oriented solutions
There are several warehouse and inventory management solutions today. By adopting them, most of the processes can become automated, minimising the errors caused by manual work. Many industries today fail to adopt technology or choose not to invest in them. It slows down their supply chain processes and makes them make more errors, creating trouble. Furthermore, it tends to cost them their clients and profits.
The market uncertainties are clearly visible now more than ever. Labour shortages and market dynamics have never been more unpredictable. The shortage of both blue and white-collar employees has created a major supply chain blockage and thus has been causing several delays in deliveries. Furthermore, the rise in labour prices is also a cause of supply chain issues.
Strategies for Tackling Supply Chain Issues
Dealing with supply chain issues requires you to first identify its shortcomings. Here are a few strategies for you to tackle some of the major supply chain issues:
Stocking up on more inventory
Getting your raw materials on time is always a challenge. Procuring more quantities at one go and storing them for future production can help you avoid the delays caused by a lack of inventory. In simple words, inventory makes it easier to meet your consumers' demands more efficiently. However, understanding the delicate balance between overstocking and holding more stock is key.
Procuring from diverse sources
Your supply chain requires resilience and gains resilience when raw materials are procured from different sources. Procuring from diverse sources ensures that you always have a source for raw materials and that your manufacturing processes do not halt. It also allows you to gain a larger people network as well.
Digitising your supply chains
Quick responses are mandatory to ensure the best customer service. You can minimise your manual processes by digitising your supply chain, inventory, and warehouse management processes. Furthermore, you can gain greater visibility and insights into the greater details of the supply chain network.
Excessive return rates tackling
The lifetime value of each customer has reduced the high acquisition costs. The returns are also to blame. eCommerce buyers return about 10% of their purchases, affecting the retailer's profits. When you satisfy your customers, there shall be less pollution and less strain on the supply chain. It also improves inventory and warehouse management. Here are some strategies to reduce the number of returns:
Add customer reviews
Add demonstration videos of your products and services
Add detailed product descriptions and specifications
Charge a return fee to your clients
Looking Ahead: Future Supply Chain Challenges
Undoubtedly, the supply chain challenges and disruptions will continue to be sustained. The hindrances in raw materials like metal supplies affect many industries like automotive, construction, medical, etc. Customer spending can be reduced due to higher inflation rates. It will affect the demand for imported goods and low sales of high ticket inventory. It is time for a change for those who want to keep up with customer expectations. Making a more agile supply chain process is vital.
Studies and surveys reveal that most brands plan to strengthen their global supply chains by implementing new processes and technology. Implementing contingency measures, holding more inventory, and diversifying product sources can help you become dexterous.
Conclusion
Several different processes extremely carefully weave supply chains. To address the rigidity, enterprises must build strong networks of trusted sources to ensure that nothing hinders their supply chain processes. Cultivating and developing a resilient supply chain involves anticipating, planning, and reacting to unexpected changes, which can help you gain maximum customer satisfaction. Lastly, outcome-driven solutions can help you avoid supply chain bottlenecks and other issues that reduce productivity and customer satisfaction.
Frequently Asked Questions(FAQs)
Will the supply chain issues ever end?
Though it's unlikely for supply chain issues to end any time soon, there are steps you can take to safeguard your business. Regardless, supply chain issues will never completely end.
What is the bullwhip effect?
The bullwhip effect is a supply chain phenomenon. It describes how minor changes in consumer behaviour and fluctuations in customer demand can have severe impacts across the supply chain. Eventually, it leads to inefficiencies and increased costs.
Can supply chain issues cause inflation?
Though supply chain disruptions and inflation have a correlation, the former is not the sole contributing factor. Other factors, including shortage of raw materials and labour, high demand for some products, and restricted supply of some goods, also contribute to inflation.