Small Parcel Fulfillment: How Small Businesses Can Fulfill Orders
A pleasant customer experience is vital for a small business' success. eCommerce fulfillment plays a crucial role in online shopping and customer experience. Most small businesses struggle when it comes to eCommerce shipping and order fulfillment. However, they can also partner with a third-party logistics service provider.
Shipping and order fulfillment is key part of an online business. It is the point where the customer finally interacts with the brand and product physically. Noteworthily, shipping can also be one of the major expenses. This is why it is significant why you should have a defined small parcel fulfillment strategy for your small business that not only functions efficiently but also is cost-effective.
We understand that the world of shipping and fulfillment is quite complex, and sellers like you are not much familiar with it. To help you with it, we shall provide an overview of everything you need to know about a small parcel fulfillment center for an efficient order fulfillment process.
What is Small Parcel Fulfillment Center?
A 3PL service provider provides warehouse and order management and order fulfillment services. The 3PL service provider also arranges for the last-mile product delivery to the customers from the fulfillment center.
The process starts with storing your inventory in a fulfillment center and integrating your sales channel with their system. When you receive an order, the fulfillment center is notified automatically. They pick, pack, and prepare the order on your behalf. Lastly, they also ship the order and keep your customer updated with order status.
With the help of an order fulfillment center, you can scale your business operations without any investment in warehousing space and employees. You just need to pay for their services while they will store, pick, pack and ship your orders. Not just this, but they also manage order returns as well.
Order Fulfillment Center VS Warehouse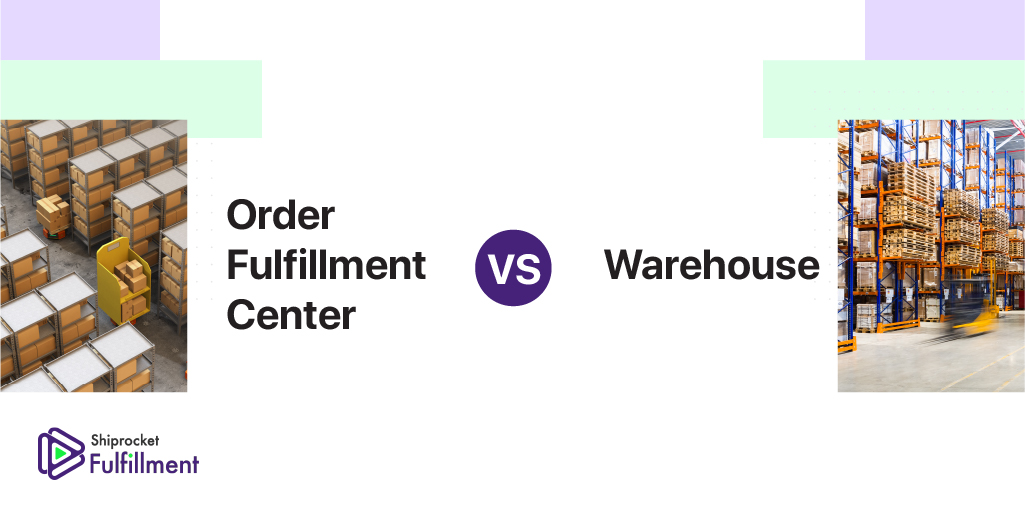 Many business owners often get confused between a warehouse and an order fulfillment center. These two have different offerings. You store inventory in both places, which is the only similarity between the two.
In a warehouse, you store inventory until the time you wish, and you fulfill your orders yourself. You rent a space in a warehouse, and the warehouse employees will receive and store your inventory. The warehousing unit is only responsible for storing your inventory while you pick, pack, and ship your orders. The warehousing employees are not responsible for it.
On the other hand, a fulfillment center stores inventory and fulfills orders on your behalf. It doesn't charge you for the warehousing space you rent but for the overall services. You are only charged for a warehousing space when your inventory is sitting on their shelves past a pre-decided time threshold.
Services Provided by a Fulfillment Center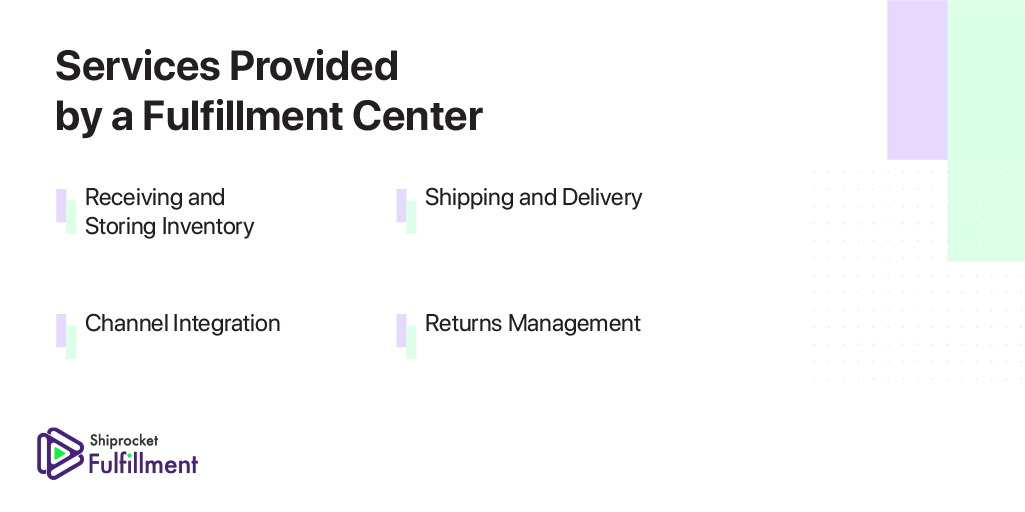 The services offered vary from one fulfillment center to another, but the following are generally offered:
Receiving and Storing Inventory
You can have your supplier ship products directly to an order fulfillment center. If your 3PL service provider has fulfillment centers across different cities, you can divide your inventory strategically and store it in different centers. The fulfillment center will keep your products until you receive an order against them. Then it will ship the order to the customer.
Shipping and Delivery
The fulfillment center will pick the right product and pack it when you receive an order. Then it will attach the invoice and shipping label to it. Lastly, it will ship to the customer via an appropriate courier partner.
The small parcel order fulfillment centers generally have a variety of shipping options, such as one-day and two-day delivery options.
Channel Integration
Most fulfillment centers these day offers channel integration as well. This means you can integrate your sales channel with them. Thus, you will not have to update the center on every order you receive. They will be informed automatically and will process the orders without you initiating the process.

Some centers also have inventory management software that you can use. You will be updated about the inventory levels, and accordingly, you can refill inventory when required.
Returns Management
The order fulfillment center will also manage the returns. It will coordinate the return service and process the undamaged returned orders without you needing to take your products to your headquarters. They will receive the returns and update the inventory as well. The fulfillment center will even process an exchange or ship a replacement to your customers if the customer wants.
Benefits of Partnering With a Fulfillment Center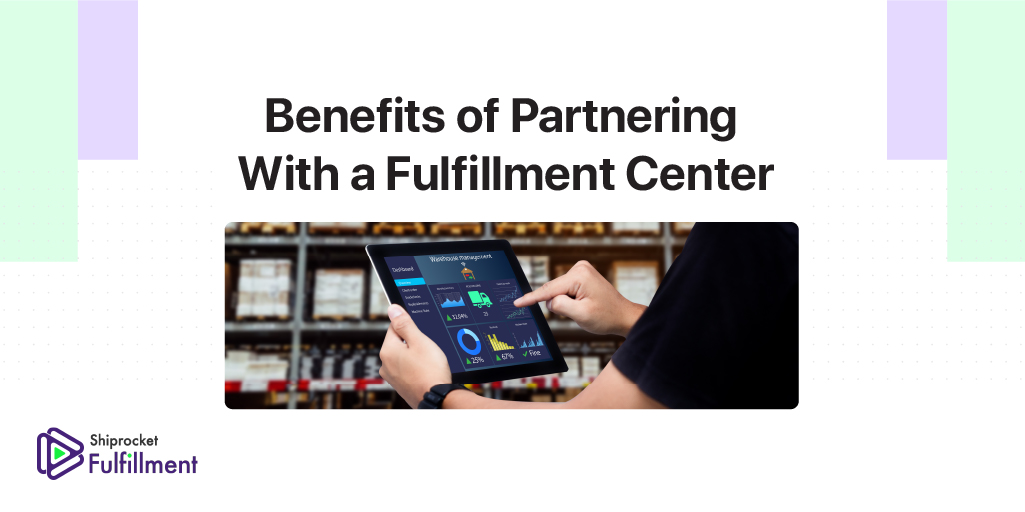 The apparent benefit of outsourcing the order fulfillment process is saving time and effort. A small business owner usually has limited staff, and thus managing all processes can be challenging. Therefore, by outsourcing the fulfillment process to a 3PL service provider, you can quickly get customers' orders and offer them the best customer experience as well.
Outsourcing the process will save money that you otherwise might have to spend on renting a warehousing unit, packaging, and fulfilling orders. When you manage the entire order fulfillment process yourself, you must look after the warehousing unit, labor, manage orders, product packaging, and shipping. You might require resources to keep track of all these functions, further increasing the cost. Because of all these tasks and their cost, outsourcing order fulfillment is the best option.
Since 3PL providers are experts in this space, they also offer the best services. You can also be rest assured that experts and industry veterans will only handle your orders. In short, they offer your customers a better delivery experience while costing less.
Shiprocket Fulfillment: The Best Order Fulfillment Center
Shiprocket Fulfillment is a third-party logistics service provider. It offers fulfillment solutions like storing and managing inventory, managing and packing orders, shipping forwards orders, and managing returns. With Shiprocket Fulfillment, you can store your inventory in tech-enabled fulfillment centers across the country and offer your customers a 3X faster delivery experience. Also, you can ship orders to 29,000+ pin codes with a vast distribution network of 17+ courier partners.