Top 10 Leading Logistics Companies in Lucknow
One of the driving forces for eCommerce growth in cities such as Lucknow is the on-time delivery of orders by logistics companies. These service providers have enabled businesses to grow their customer base and match the changing needs of online buyers. In fact, the Indian logistics market growth has a compound annual growth rate of 10-12% to become a USD 380 billion market by 2025. So, if you are a D2C brand owner or a local business looking for cost-effective shipping and logistics solutions, here are the top 10 logistics companies in Lucknow that you should know about. It will aid you in finding the right logistics company to solve your transportation and delivery needs.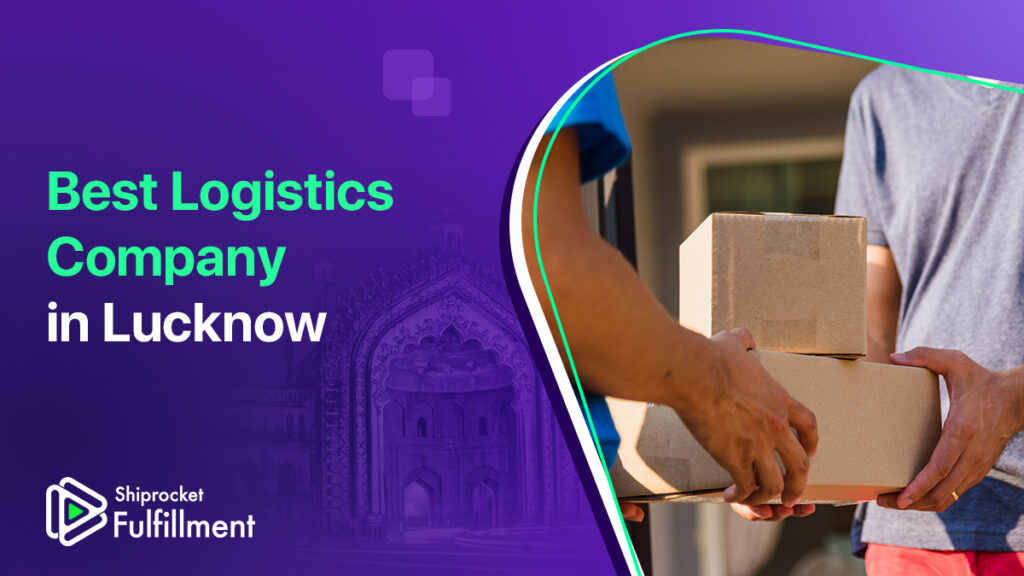 Top 10 Logistics Companies in Lucknow
Lucknow's central location as a business hub, especially for chikankari dresses, materials and Mughal-influenced designs, makes it a favourite for fashion houses and resellers of geo-tagged products on eCommerce platforms. If you are one such business, then the following list of top 10 logistics companies in Lucknow will benefit you.
DHL Express
DHL Express is a German logistics company that was founded in the USA. It supports Indian businesses with easy custom clearance and express shipping. This is a logistics company that can connect you to customers in over 220 countries and every city locally. It has multiple options for express delivery, freight forwarding, and supply chain management. In the city of Lucknow, it has a strong presence and ensures your customers' orders are delivered on time.
Blue Dart
One of the better-known courier and logistics companies in the country, Blue Dart ensures your customers receive their orders anywhere in India and worldwide too. They offer multimodal shipping solutions and flexible plans for quicker, faster delivery. As a pioneering Indian courier and logistics company, BlueDart offers value-added services for eCommerce businesses at cost-effective prices.

FedEx
This is a global logistics service provider that delivers your orders in a number of countries across the continents. You can choose from express delivery or supply chain management services or ask for customised solutions that ensure safe and secure delivery of orders. FedEx has its headquarters in the USA and supports extensive overseas operations with customs clearance services for a no-delay transportation solution.
Gati
One of the top logistics and supply chain companies in India, Gati offers a range of services such as express distribution, freight forwarding services and cold chain logistics. It offers niche services such as Premium Flexilite for shipments less than 5 Kg for air transport, along with a LAABH package for surface transportation for shipments over 20 kg.
Safexpress
A logistics provider with end-to-end supply chain services across India, Safexpress will offer you greater flexibility in managing your logistics. Its services include warehousing, express distribution and more. It has a door pickup facility and door delivery on Sundays, holidays pickup and delivery as well, apart from extensive online services to support your supply chain needs.
Allcargo Logistics
Find the right solution for your eCommerce business for all your logistic challenges with Allcargo Logistics. The company offers value-added services such as freight forwarding, customs clearance and transportation. The company prides itself on its ability to customise services with simplified logistic contracts, and advanced supply chain support. It has elaborate freight stations and can move any-size consignment to local and overseas destinations.
Agarwal Packers & Movers
If you are looking for reliable and efficient logistics partners, then Agarwal Packers & Movers could be the provider you need as a partner. Their varied services offer you flexibility and value for money, helping you gain market advantage. It primarily focuses on packing and moving segments and is hence a great option if you are a reseller and need customised packaging and zero-damage transport for your merchandise.
TCI Express
TCI Express, with its worldwide network and local presence, helps you reach a number of markets in the country. The company operates in over 6,0000 locations using over 5,000 express support vehicles and 73+ air gateways. It has over 28 sorting stations ensuring every order is delivered accurately and on time.
Om Logistics
A leading supply chain company, Om Logistics supports logistic operations for its partner companies. Its services ensure customer orders can be delivered anywhere in India within 2-3 days and drive customer satisfaction. The company provides 3PL and warehouse services in Lucknow and most cities of India. They also offer customised services for large businesses.
Shree Maruti Courier
If you need flexible logistics solutions, Shree Maruti Courier is a local provider that will help you reach all parts of Lucknow and neighbouring regions. It is focused on prompt and quick service and promises reliable delivery. It also has a pick-up option; hence as a business owner, you do not have to allocate further resources for shipping. Available as a low-cost logistic operator, this provider ensures quick and on-time delivery in every industry.
The above top 10 logistics companies in Lucknow offer a wide range of services that should help your business reach more customers on time.
Shiprocket's Leading Logistics Solutions
When you are caught at the crossroads of finding the right logistics solution provider for your company, look no further than Shiprocket. They use the latest technology to help your business grow and multiply. Customer delight is a primary goal for Shiprocket, and they offer online tracking of orders or status checks, ensuring your customers know estimated delivery timelines and plan accordingly. In fact, this has been a great differentiator for most businesses since customers are not worried about delivery timelines and know when to be at their location to receive their orders.
What you also get from Shiprocket Solutions is –
No platform fees
No add-on costs
Collaboration with 25 courier partners
Reach to over 24000 pin codes in India
Now that you know the services offered by the top 10 logistics companies in Lucknow and Shiprocket, you have all the data inputs to make your choice. The core logistics solutions Shiprocket offers eCommerce businesses include –
Their core strength is their extensive network of carriers and warehouses. Explore Shiprocket's logistics solutions and improve your selling opportunities with their low-cost logistics operations and improve customer satisfaction.
Conclusion
Lucknow has a strong logistics ecosystem that includes established logistics companies and local providers who are skilled at solving last-mile challenges. Among them, Shiprocket stands out as a premier, technology-driven solution provider that leverages online tracking and AI-based resource allocation to enable businesses to meet the evolving needs of their customers. With a comprehensive suite of services that include express delivery, freight forwarding, supply chain management, and warehousing, Shiprocket is well-positioned to cater to the diverse logistics needs of businesses in Lucknow. Whether you are a small enterprise or a large corporation, Shiprocket can provide you with end-to-end logistics solutions that are both efficient and cost-effective.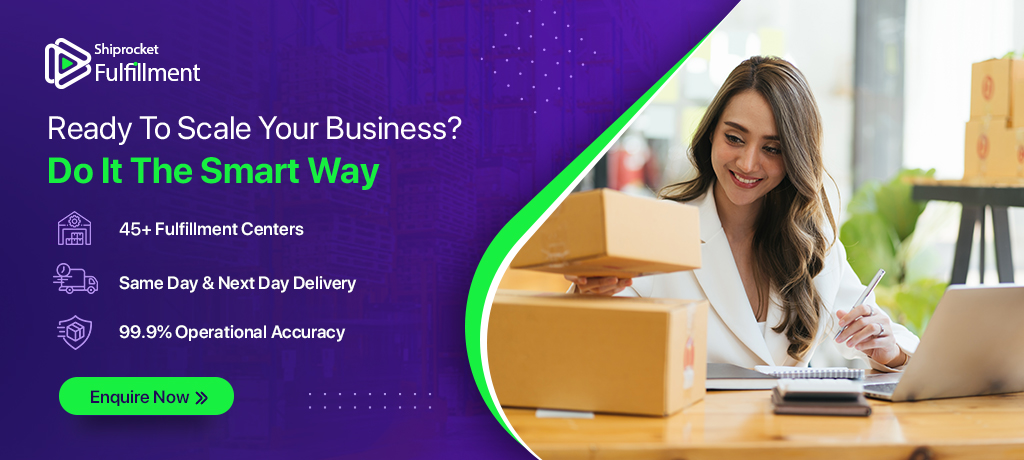 Frequently Asked Questions
What services do logistics companies offer?
Logistics companies offer a range of services, including express delivery, freight forwarding, supply chain management, warehousing, and value-added services.
What is the difference between a logistics company and a courier company?
A logistics company provides a range of services, including express delivery, freight forwarding, and supply chain management, while a courier company primarily focuses on package delivery.
How do I choose a logistics company for my business?
When choosing a logistics company for your business, consider factors such as services offered, reliability, cost-effectiveness, and customer satisfaction. It is also important to check the company's reputation and reviews from other customers.