Top Logistics Companies In Surat [2023]
Situated in the western part of Gujrat, Surat is a vibrant and dynamic city overlooking the Tapti river. It is one of the fastest-growing cities in India, owing to immigration from other parts of Gujrat and other states of India. In recent years, there has been a surge of eCommerce SMBs in Surat, leading to an increased demand for logistics companies.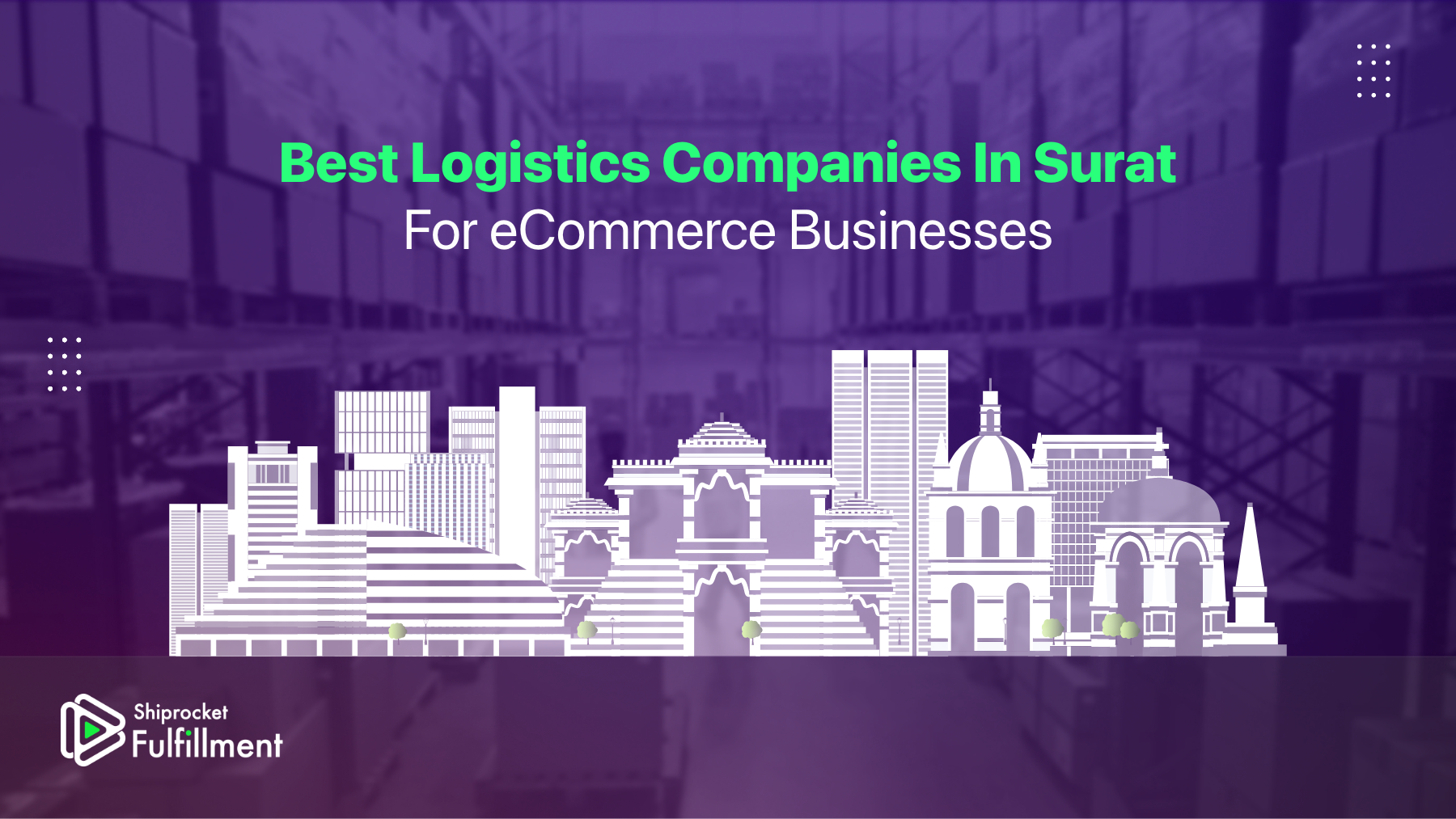 If you are looking for logistics companies in Surat for your eCommerce business, then you are at the right place. It is imperative that you choose the appropriate fit for your business. Ultimately, your brand's reputation is at stake. Your customers are not going to get affected as much by your internal operations as they would by last-mile delivery. When brand punctuality and customer experience are on the line, the priority remains on orders reaching the customer on time, every time.
Several logistics companies cater to the eCommerce sector, and all of them offer their specific expertise. While one company may be known for expediting business deliveries, another may specialise in hyperlocal services. Needless to say, all these options make it strenuous for entrepreneurs to choose the perfect logistics company for their eCommerce businesses.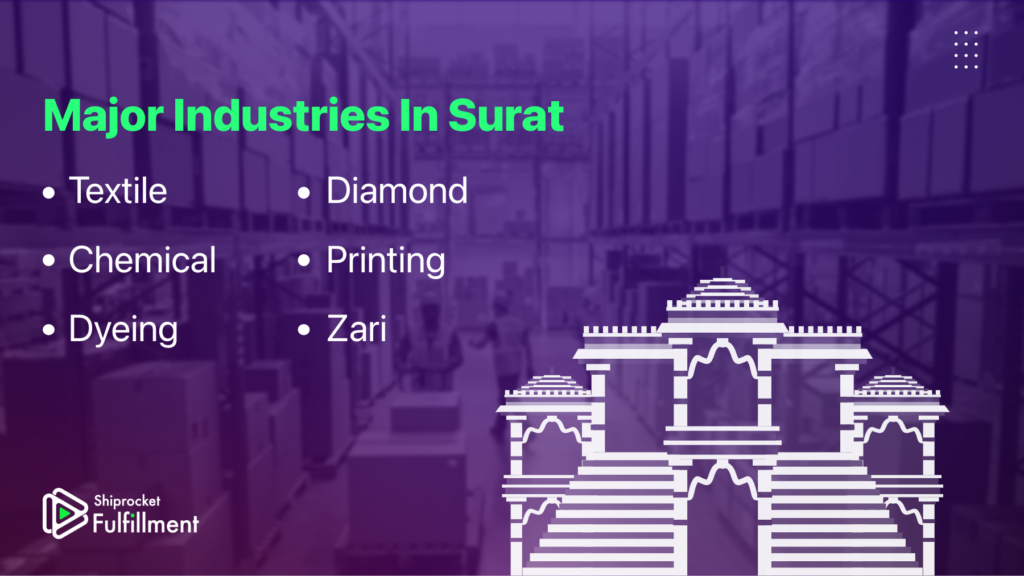 Here's a list of the best logistics companies in Surat for eCommerce businesses based on their reach, reputation, serviceability, and overall competency.
Seros Logistics
Seros Group is a conglomerate with over two decades of experience in providing logistical solutions & services across various sectors. Their core functions lie in the operational areas of maritime, energy, offshore, and logistics. Their logistics network extends far and wide, delivering products to the remotest of places in the country. They aim to offer a transparent experience to their clients through hassle-free, high-quality customised logistics solutions.
Seros logistics has a strong surface fleet that provides rail and road bulk cargo movement. With an excellent network of operators, they ensure timely and cost-effective delivery of goods to the desired destination.
Arrshan Logix
With over three decades of experience in warehousing, transportation, and distribution services, Arrshan Logix has been a steady choice for eCommerce businesses, especially in the FMCG sector. They have a strong distribution network present in the states of Gujarat, Maharashtra, Madhya Pradesh and Chattisgarh.
They provide customised end-to-end delivery of cargo, with expertise in road logistics. Their large fleet of 20 ft and 32 ft. containers helps offer businesses optimum, reasonable, coordinated and competent transport solutions.

Shiprocket Fulfillment
Headquartered in Delhi, Shiprocket Fulfillment has become one of the best choices for fulfillment services for eCommerce businesses. Their expertise lies in fulfillment operations, which they provide through a PAN India coverage of 45+ tech-enabled, state-of-the-art warehouses.
Shiprocket Fulfillment enables businesses to offer their customers same and next-day delivery, along with helping eCommerce businesses reduce their shipping costs by up to 20% and decrease RTO by 60%.
With Shiprocket Fulfillment, brands offer their customers a delightful experience and drive repeat purchases. With their quick onboarding process, eCommerce businesses in Surat can easily partner with them and scale their business to new heights.
BVC Logistics
Having over six decades of experience in the industry, BVC Logistics has been catering to eCommerce businesses with expertise in the jewelry value chain. They position themselves as an infrastructure platform as a service for secure logistics. They provide specialised solutions focused on fast, insured and cost-effective shipping.
BVC logistics caters to 20,000+ clients in 1500+ cities and across 10,000+ pin codes in India. The company also offers import & export services to 130+ countries. Some notable clients include TBZ, PCJeweller, Tanishq, Flipkart, eJohri and others.
Shree Tirupati Courier Services Ltd.
Established in 2003, Shree Tirupati Courier Services provides prompt & punctual services round the clock through a network of 1500 centers in 21 states across the country. They are a stable choice for eCommerce businesses for their domestic services, where they provide overnight express service for packages.
The company has a team of skilled staff to take care of the arduous administrative paperwork required to distribute goods and services. If necessary, Shree Tirupati Courier Services can also curate customised solutions based on individual business demands & requirements.
Raj Air Express Cargo Pvt. Ltd.
Raj Air Express Cargo is a private company highly focused & capable of specialising in international mail, express courier, and worldwide door-to-door parcel services. This company has their headquarters in Mumbai and several domestic branches across India.
The company offers fast, tailor-made solutions through its specialised packaging and fleet of dedicated vehicles. Raj Air Express Cargo also provides next-day delivery service in major cities across Europe and USA, adhering to client deadlines.
Conclusion
By now, you know about the best logistics companies in Surat and which one is the right solution for your business.
Surat is one of the fastest-growing cities in India, catering to eCommerce businesses that need fast logistics solutions. Often, in order to find a cheap alternative, businesses opt for a logistics company that overpromises and underdelivers. It is essential that brands focus on their core operational pillars and choose a logistics company that aligns with those requirements.
In an era where even two-hour-delivery companies are taking the flak, logistics companies must adapt and provide services worth their money along with an exceptional customer experience.