Best Logistics Companies in Mumbai You Can Count On
Mumbai is known as the economic capital of India. There are many companies that are expanding and opening their branches in Mumbai. Therefore, the city is also one of the prime locations where most logistics companies operate. Several of these logistics companies provide both national and international shipping services.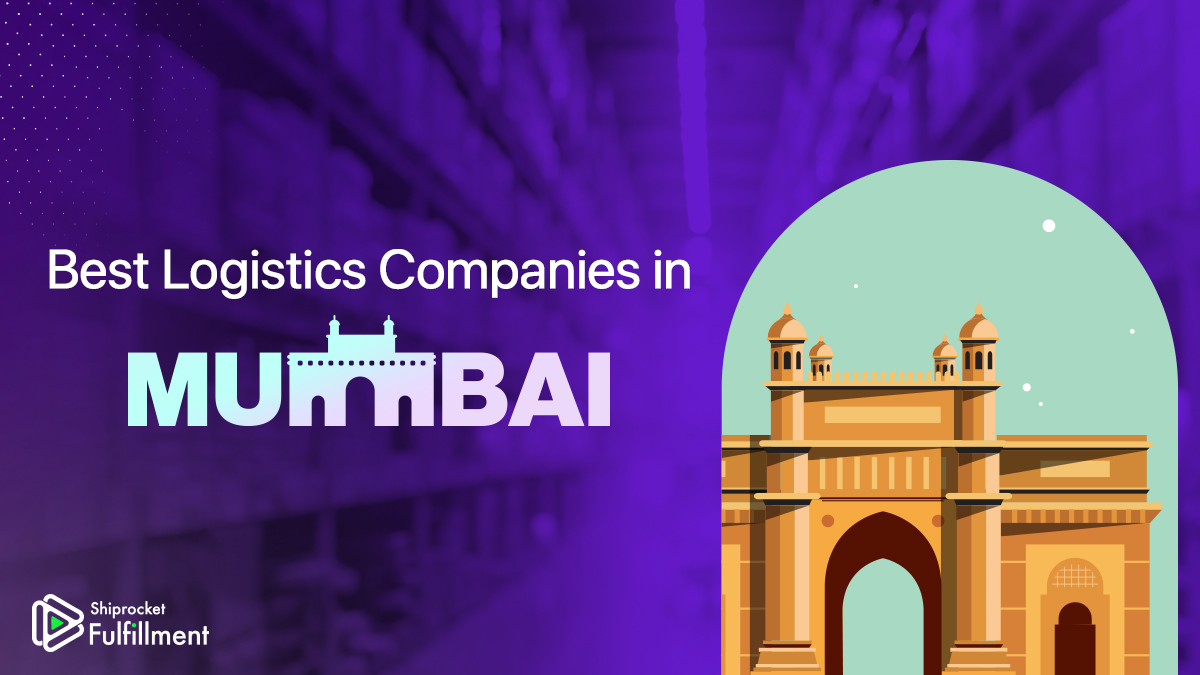 However, with a lot of logistics companies operating in Mumbai, it becomes challenging to find the best one for your business. To help you choose the best logistics company in Mumbai and scale your business, we have curated a list of logistics providers in Mumbai that you can trust.
Top Logistics Providers in Mumbai
Here is the list top logistics companies in Mumbai that you can trust:
1. Freightify
Established in 2016, Freightify is a supply chain company headquartered in Mumbai. It has a strong team of 100+ professionals from India, the USA, and Europe. The company helps freight forwarders with the digitization of their global trade. It provides them with automated solutions to digitize their rate management, rate procurement, and quotation processes. Besides, the company also offers live tracking services of the vessels and containers.
‍Freightify automates all the manual tasks of the freight forwarders and helps them cut costs by up to 50% and 70% of their time.
2. Celsius
Celsius Logistics Solutions Pvt. Ltd. is a logistics and supply chain company headquartered in Mumbai. It helps facilitate the transportation of perishable goods. It also offers cold-storage services and has an extensive network of refrigerated trucks. Celsius offers its clients a seamless experience with its reliable and efficient services.
Celsius aims to bring offline reefer transportation operations online with its state-of-the-art infrastructure and trucking facility.
3. Globus Logisys Private Ltd.
Established in 2003, Globus Logisys is also headquartered in Mumbai. The company offers warehousing and supply chain solutions, integrated freight logistics (air freight, ocean freight, surface logistics, & customs clearance), and specialised logistics services like exhibition shipment, express shipment, perishable cargo, door-to-door cargo, and cross-country trade.
Besides Mumbai, Globus Logisys has regional offices in Delhi-NCR, Chennai, Kolkata, Bangalore, Kanpur, Panipat, and Jaipur. The company also has international offices in Nepal, Japan, and Bhutan.
4. Connect India eCommerce Services
Connect India eCommerce Services is headquartered in Mumbai and offers logistics and supply chain services. Founded in 2015, it delivers to 25,000+ pin codes in India. It has around 1,00,000+ partners network. With its wide network, the company enables its clients to increase their geographical reach to semi-urban and rural areas.
Its logistics operations include picking and sorting shipments, packing them, and shipping them. It also offers shipment tracking services.

5. Tessol
Tessol offers sustainable cold chain solutions and ensures the freshness of products. It helps its clients reduce their operational costs. Tessol offers eco-friendly and sustainable solutions. It helps its clients scale their businesses by offering flexible and efficient last-mile services.
The company has served over 100 big and small brands in different sectors, including pharma, frozen food, dairy, meat and seafood, bakery, central kitchen, and confectionery.
6. Skites Pharma Private Limited
Skites Pharma is a leading pharma and healthcare distribution company established in 2017. The company is associated with over 110 pharma companies and has a large client base of 5000+ retailers, hospitals, and pharmacy chains.
7. Swift Freight
Swift Freight is a logistics and supply chain company that offers forwarding and logistics services. It specialises in the India-USA trade line and offers sea freight, air freight, and project cargo services. In all, it offers global transport solutions and door-to-door worldwide shipping in North America, Africa, China, and Europe.
The company offers tailor-made solutions for your business at cost-efficient rates. Swift Freight also has a mobile application to track all your shipments and check their offers and schemes.
8. Shiprocket Fulfillment
One of the most trusted 3PL(Third-party logistics) service providers in India, Shiprocket Fulfillment has 45+ tech-enabled fulfillment centers in India, including Mumbai. They handle your inventory, and you can ship your orders to 24,000+ pin codes in India and 220+ countries and territories across the globe. Not just this, but they also have an extensive courier network of 14+ partners to meet all your shipping goals in one place.
You can integrate your sales channels like Amazon, Magento, and Shopify with Shiprocket Fulfillment and process and ship your orders seamlessly from a single platform.
9. Blue Dart
It was founded in 1983 and has emerged as one of the leading logistics providers in Mumbai. Specialising in air and ground transportation services, Blue Dart serves various industries, including eCommerce.
From door-to-door delivery and real-time tracking to reverse logistics and cash-on-delivery options, they provide eCommerce businesses with convenient shipping solutions. By partnering with Blue Dart Express, eCommerce outlets can rely on their expertise and efficient delivery network to enhance customer satisfaction and expand their market presence.
10. Gati
It was established in 1989 and has become a key player in the logistics industry in Mumbai. Gati gives eCommerce businesses the advantage of an unmatched network that spreads across the nation, with access to more than 19,800 PIN Codes and 735 districts.
Gati Limited utilises advanced technology and a digital-first approach with tools like digital payment modes, enterprise-wide ERP systems, the Gati Genie chatbot on WhatsApp, etc., to optimise operations and ensure timely delivery. They are reliable and efficient logistics solutions covering next-day delivery, cash-on-delivery, and reverse logistics, empowering eCommerce businesses to enhance customer satisfaction and expand their reach.
Final Thoughts
Choosing the best company in Mumbai takes careful consideration. But now that you have a handy list of the best companies in Mumbai, you can make an informed choice and scale your eCommerce business easily!