The Top 10 Logistics Companies in Gujarat for Reliable Services
Gujarat is a major manufacturing and export hub on the western coast of India and attracts a high volume of incoming and outgoing logistic and shipping traffic. It is an important contributor to the Indian logistics market that is growing at a compound annual growth rate of 2025 and an estimated value of USD 380 billion dollars. A key contribution to this growth is the surge in the number of virtual buyers on eCommerce platforms apart from import, export and freight-forwarding activities. In this article, we take a close look at the top 10 logistic companies in Gujarat offering reliable logistic services.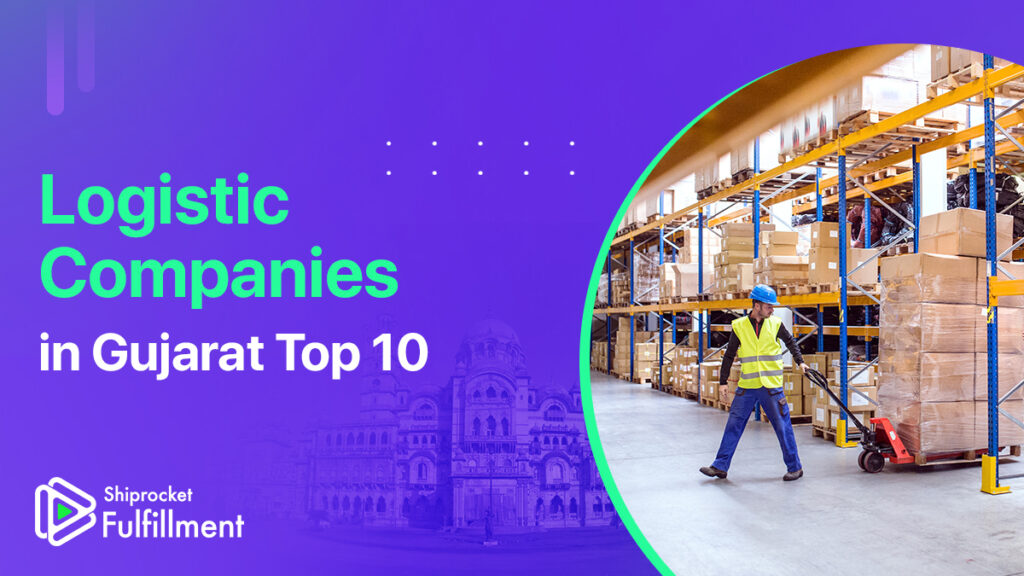 Top 10 Logistics Companies in Gujarat
Ever since shipping and delivery services redefined online business success, every eCommerce entity now wants last-mile delivery to retain customer loyalty and trust. It has become the new standard in the shipping industry. Last-mile delivery is understood to be end-to-end delivery where goods are delivered directly to customers from warehouses. Companies like Amazon have pioneered this system, and midsize, small businesses are looking to achieve similar services. But the critical factor is that customers want cheap shipping rates. One of the solutions that match the last-mile assurance and low shipping costs is these logistic companies in Gujarat. Businesses can also explore Third-party Logistic Providers(3PLs) if they need a different model of bundled-shipping services plan.
1. Gati-KWE
A very popular logistics company operating across Gujarat and India is Gati-KWE. This is a collaboration between India-based Gati Limited and the Japanese logistic provider Kintetsu World Express. The company has established a network of warehouses across the state and delivers Express services in areas such as distribution, temperature-controlled transportation, and eCommerce Logistics.
2. Adani Logistics
One of the largest logistics companies operating out of Gujarat state, it offers complete logistics solutions for a number of industries. The main industries the provider services are located in Kandla, Hazira, and Mundra. The types of services it delivers include freight forwarding, transportation and warehousing.
3. Safe Express
Safe Express specialises in supply chain solutions and has established a wide-ranging network of warehouses, fulfillment and distribution centers, and transportation facilities throughout Gujarat and the rest of India. They offer various logistics services for different industries, including overseas shipping, and have expertise in the retail, healthcare, and automotive sectors.
4. Allcargo Logistics
This big-band shipping player offers logistics, transportation and shipping services across the state and most parts of India. It offers different types of transportation and handles project logistics and contract logistics using innovative tools and technology.
5. DHL Global Forwarding
One of the largest overseas Logistic companies operating in Gujarat is the DHL Global forwarding company. Based out of Germany but founded in America, this provider ensures logistics solutions by leveraging its global network and smart technology.
6. Blue Dart Express
Blue Dart Express is a logistics company that excels in express distribution services for trading and business operations throughout Gujarat. Customers can trust them for shipping needs. They also provide support for reverse logistics and cash on delivery.
7. Agarwal Packers and Movers
This logistics company is a household name in the state, known for its top-quality packaging and delivery services. Along with standard shipping, they also offer loading and unloading services to make the process even more convenient for their customers.
8. FedEx
FedEx is a leading logistic company providing express services in transportation across the state of Gujarat, supporting small and medium-sized businesses with its extensive network of fulfillment centers, warehouses and distribution networks.
9. Shree Maruti Courier Service
Shree Maruti Pvt. Ltd. is a major player in the logistics industry, known for keeping pace with worldwide technological developments. They have made extensive investments in upgrading their infrastructure, recognising that it's the backbone of their operational service excellence. With an unparalleled domestic network, Shree Maruti Courier is linked by some of the most advanced communication systems, which positions them to offer consistent, premium, and standardised quality of service.
10. VRL Logistics
It is a purely logistic company that supports the movement of goods and delivers orders for eCommerce businesses and large companies in several industries. The organisation has a strong presence in Gujarat and operates over 4,000 vehicles supporting full truckload, part track load and parcel services.
Shiprocket's Reliable Logistics Solutions in Gujarat
Shiprocket is a leading provider of reliable logistics solutions in Gujarat, offering exceptional experiences to the eCommerce businesses it serves. The company has revolutionised the logistics industry by streamlining processes such as order reports, automating shiprocket tracking, and keeping customers updated in real-time. Some of the key services that ensure reliable logistics are:
White-label tracking page
Easy pickup
Easy integration with any eCommerce platforms
Business analytics
Allows pickup from many locations
It is a mobile-first app, allowing users to win discounted shipping rates. It also has cash-on-delivery facilities with pickup from the origin and tracking for customers.
Shiprocket's Trending Services
The services that Shiprocket offers are extensive. Some of the most popular and trending services are –
Mobile app-based services for social sellers
No monthly-fee
Discount on shipping rates
Cash-on-delivery
User-friendly platform
Pickup and tracking
For Marketplace Sellers
Multi-cart and marketplace integration
Notifications to customers
Wide reach
Many location pickups
Shiprocket High Volume Shipper
Order Management
Lower RTO rates
Advance Analytics
The range of services, reliable delivery and low costs offered by Shiprocket drive great shipping ROI for eCommerce businesses- simplified solutions that millions of brands find simple to use.
Conclusion
Gujarat has emerged as a hub for reliable logistics companies in India. These companies specialise in providing quality logistics solutions for businesses of all sizes. However, choosing the right logistics partner is crucial for every business. By partnering with the right solution provider, eCommerce businesses can streamline their supply chain, improve customer satisfaction, and lower their operating costs. The logistics industry in Gujarat is rapidly expanding, and new solution providers are disrupting conventional practices. Therefore, it is imperative for eCommerce companies to invest in the latest services to reach a wider audience and meet the changing preferences of their customers.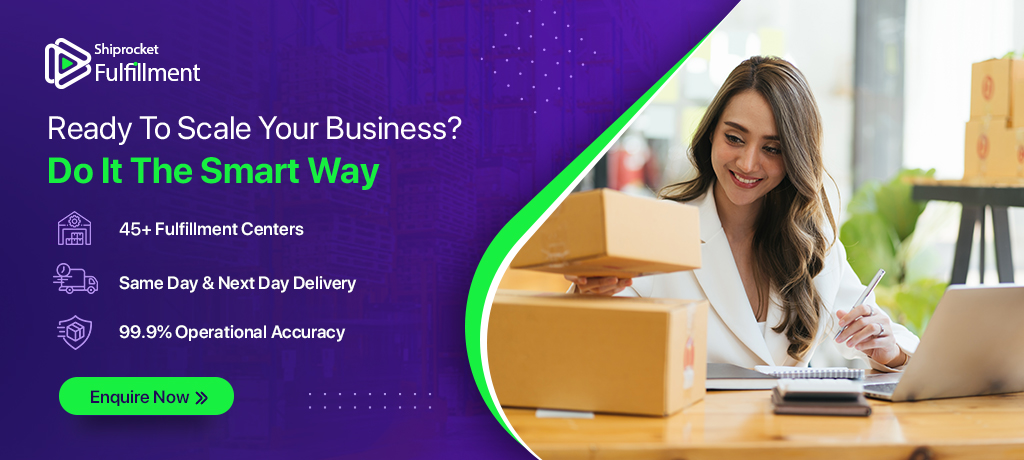 Frequently Asked Questions(FAQs)
What are the factors to consider when choosing logistics companies in Gujarat?
The key factors are reliability, experience, cost-effectiveness, expertise, and whether the company can provide customised solutions for your specific business requirements.
Do logistics companies in Gujarat comply with international and local regulations?
Yes, logistics companies in Gujarat comply with international and local regulations through the deployment of strict quality control measures and regular audits to ensure compliance.
How does technology help logistic companies in Gujarat?
Logistic companies in Gujarat have adopted multiple technology solutions to improve the quality of their services. This includes GPS tracking systems, automated sorting systems, transportation management systems and warehouse management systems.