Commercial Shipping: Best Practices & How it Works?
Regardless of domestic or international shipping, eCommerce businesses always have to worry about the cost. Shipping can be a problematic categorization when it comes to speed and cost. When this is the case, you can be assured that you are not alone in your search. If your business is distributing to individual customers, you need to consider shipping speed, but the risk is lessened if you're shipping bulk to companies. You can save on shipping a bulk order to businesses because quantities often outweigh speed. Businesses can take advantage of commercial shipping, which is one solution if some or all of your customers are businesses. This article gives you a deeper insight into commercial shipping, what it entails, and the best practices.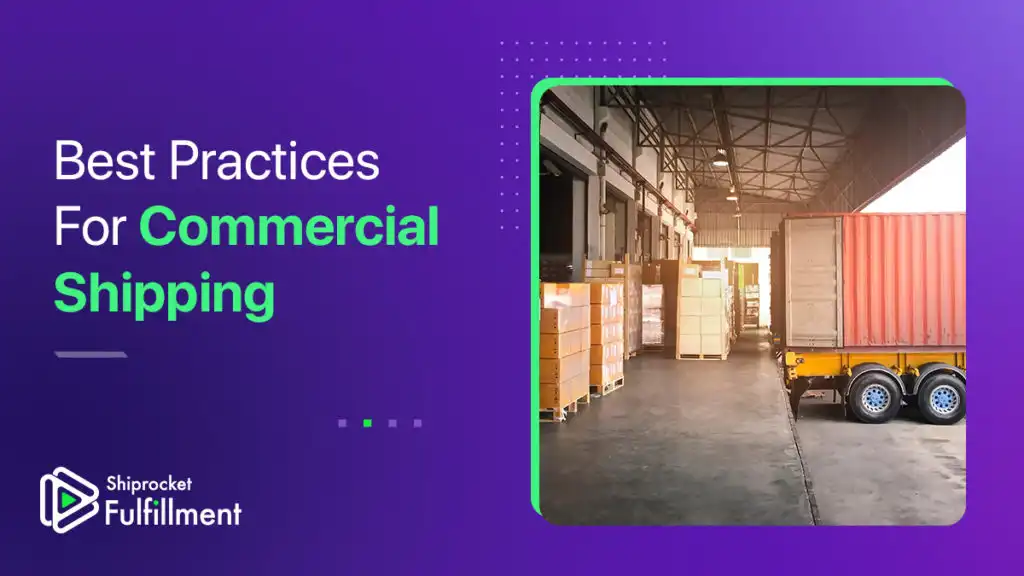 What is Commercial Shipping?
Commercial shipping refers to transporting goods for commercial purposes, which is cheaper because it's less complex than residential shipping. It is the process of transporting goods for business transactions.
How Does Commercial Shipping Work?
Commercial shipping is a solution to send items to businesses, often associated with larger shipments at discounted rates. To conserve the costs of regional shipping, a business will send out large volumes of things in one shipment. The low cost makes this shipping form eco-friendly because the high volume reduces the cost per unit. Most commercial shipping involves the transportation of goods in large containers. Many different modes of transportation can do this. There are many ways to get a shipment of goods to someone, and sometimes it will use more than one method.
Best Practices For Commercial Shipping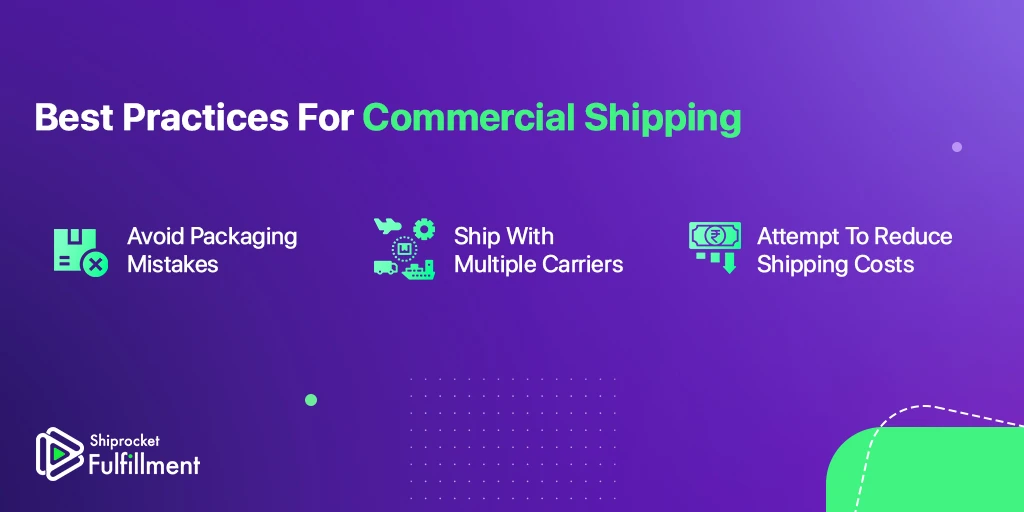 In order to get the most out of commercial shipping, it's essential to follow a few best practices. The following are some of the best practices for commercial shipping.
Avoid Packaging Mistakes
You need to pay attention to packing process mistakes when packing for business. These mistakes cost the company money, so adding care to your packaging processes is essential. It's important to package the products correctly so they don't get damaged on the way to their destination, and you can save money with minimum shipping costs.
Ship With Multiple Carriers
Different shipping carriers have different prices depending on the package type, weight, and delivery destination. In commercial shipping, a small price differential can make a difference. When you are planning free shipping, predictability is essential. You can calculate total shipping charges by choosing a plan with flat rate shipping costs.
Attempt To Reduce Shipping Costs
Shipping costs are necessary to look at and work on if you are in a position to deal with large orders. This can be achieved through continual re-evaluation and strategic planning. It's best to use optimal dimensions for the package and strong but lightweight materials. To reduce shipping costs, you can store your inventory close to your customers by strategically distributing inventory across locations. This can be done by reducing costs and ensuring faster delivery timelines. For example, a 3PL partner like Shiprocket Fulfillment can help you decentralize inventory and save on shipping costs.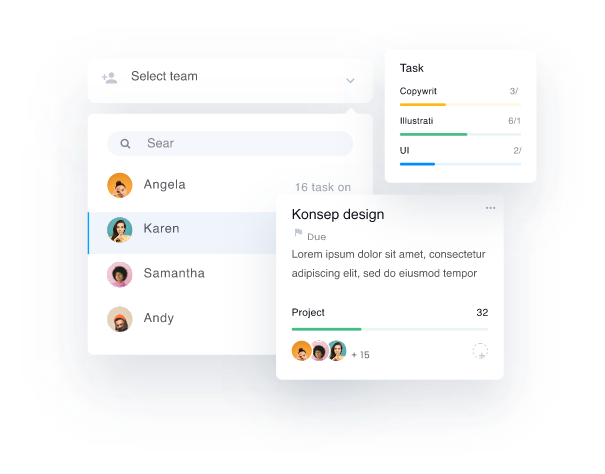 Partner With a 3PL Fulfillment Provider – Shiprocket Fulfillment
Shiprocket Fulfillment has logistics operations that are efficient and effective. Shiprocket Fulfillment operates in multiple fulfillment centers across India, which are close to the customers they serve. It provides the latest logistics solutions in each fulfillment center to help you quickly meet customer demand. Shiprocket Fulfillment can help you decrease shipping costs, improve delivery speed and efficiency, offer next-day and same-day delivery to customers, and simplify your order fulfillment operations. With this quick and easy way to fulfill orders, you can save money on fulfillment costs by 20% or more. You can also ship 3x faster, lower weight discrepancy issues, and reduce RTO by 60%.
Final Thoughts
We hope this article has given you some information to make the best decision for your business's commercial shipping. There is a lot to know about commercial shipping, so if you have further questions or think we missed something in this article, feel free to leave a comment, and we will do our best to answer any issues you may have.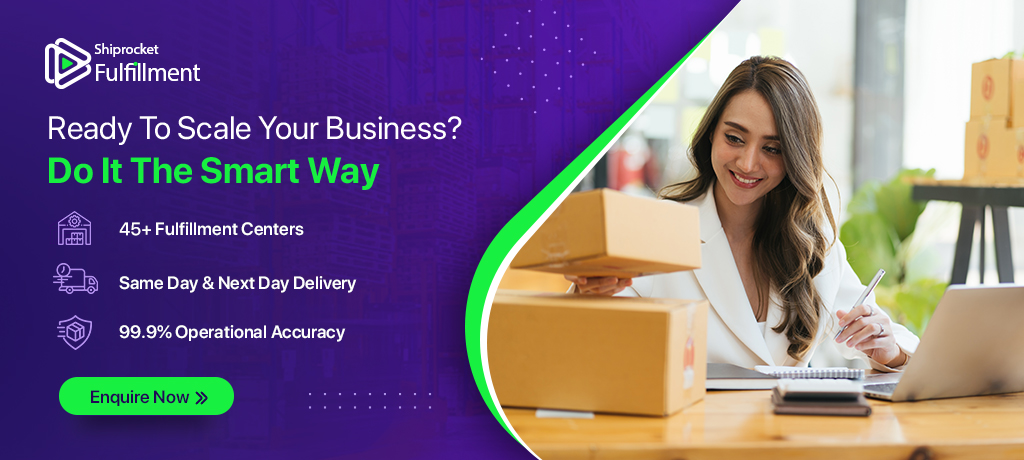 FAQs (Frequently Asked Questions)
What is the difference between commercial and regular shipping?
As the name suggests, commercial shipping means shipping for commercial purposes. Regular Shipping, on the other hand, is shipping to customers directly. Commercial orders are often larger in size and are shipped collectively in large containers. With regular shipments, however, orders can be shipped individually as well.
How long does commercial shipping take?
The duration of shipment will depend on the mode of transportation, the delivery location and the type of goods being shipped. Under usual circumstances, the shipment can take 3 to 5 days to deliver.
If the shipment is shipped via air mode, it can take anywhere between 2 to 5 days to be delivered. In the case of land freight, it takes 2 to 7 days. Lastly, in the case of sea freight, the shipment can take as long as 50 days.
How much does commercial shipping cost?
The cost of commercial shipping would vary depending on the courier you choose to ship with, the weight of the shipment, the delivery destination and also the mode of transportation.
What are the advantages of commercial shipping?
There are many advantages of commercial shipping. The most important advantages are that it is economical and efficient.
What is considered a commercial shipment?
Commercial shipments include shipments from one business to another or one retailer to another. These are essentially freight shipments, where goods are transported in larger containers either via road, rail, air or sea.