Carrier-owned Container vs. Shipper Owned Container – A Brief Comparison
Ever confused about choosing between a COC container and a SOC container? You need not worry, as we've got you covered everything related to this topic.
The shipping industry is one of the best platforms for the trading of goods and services. The containers are essential and useful assets for booming businesses.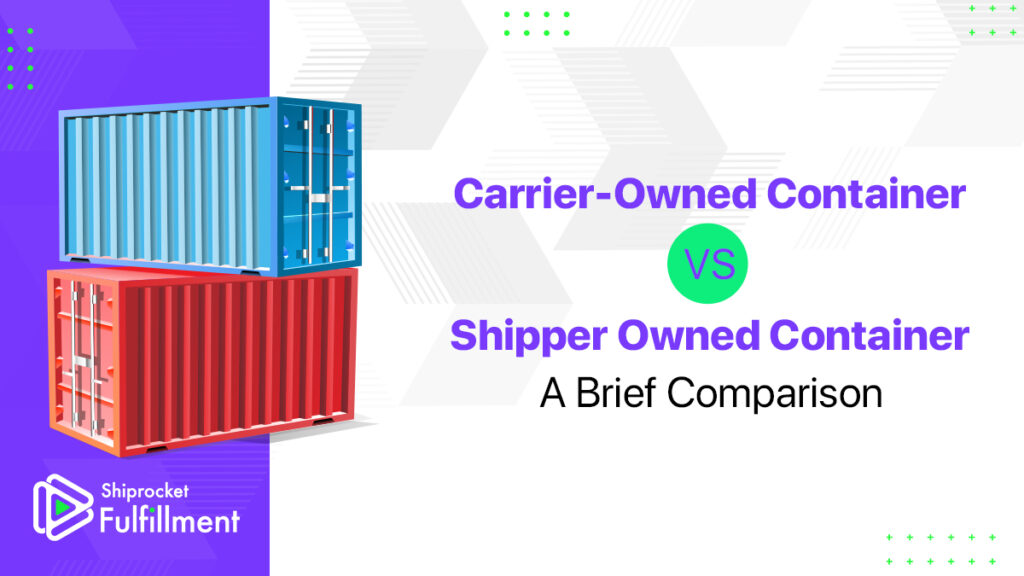 In the past few years, due to the COVID-19 pandemic the container shipping industry has witnessed an imbalance, which has raised concerns for the seamless flow of the global demand and supply chain. To fulfill both the demand and supply of goods, many companies are holding on to containers and moving empty containers.
Today there are millions of containers in service that helps in maintaining the flow of goods globally. That's why you should know that the containers are classified into the following types:
Shipper Owned Container (SOC)
Carrier Owned Container (COC)
As the name itself suggests, a Shipper Owned Container (SOC) is owned by the shippers which may be a supplier and a Carrier Owned Container (COC) is a container owned by a carrier company.
As we all know, choosing a particular container type solely depends upon the type of cargo to be transported, the distance to be covered, and the charges to be paid at the end of delivery.

Shipper Owned Containers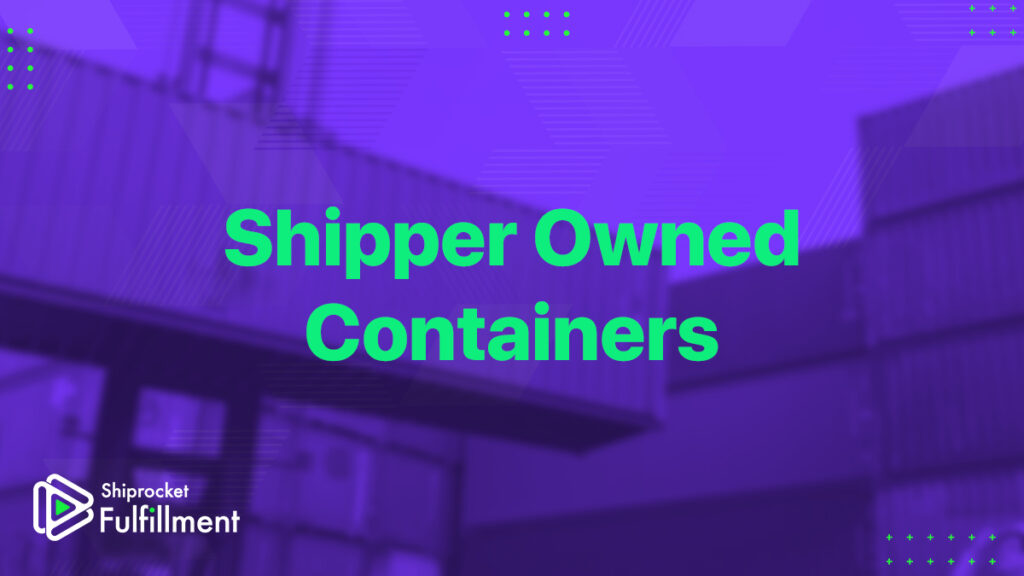 The shipper-owned container (SOC) is particularly owned by a supplier. It is the responsibility of the owner to pay the carrier charges only when goods are to be imported. Once the goods are ready to be transported via cargo, they are sent to SOC containers for importing goods. They can also be used to store goods. The shipper-owned containers are quite flexible to use and can be easily replaced with the same container.
SOC containers help speed up the supply of goods across the globe without any delay. These containers help in eliminating the risk of unexpected costs and demurrage during the loading of shipments, customs clearance, etc. In addition, a supplier can source their own cargo as per the requirement in remote areas at reasonable rates.
Carrier Owned Containers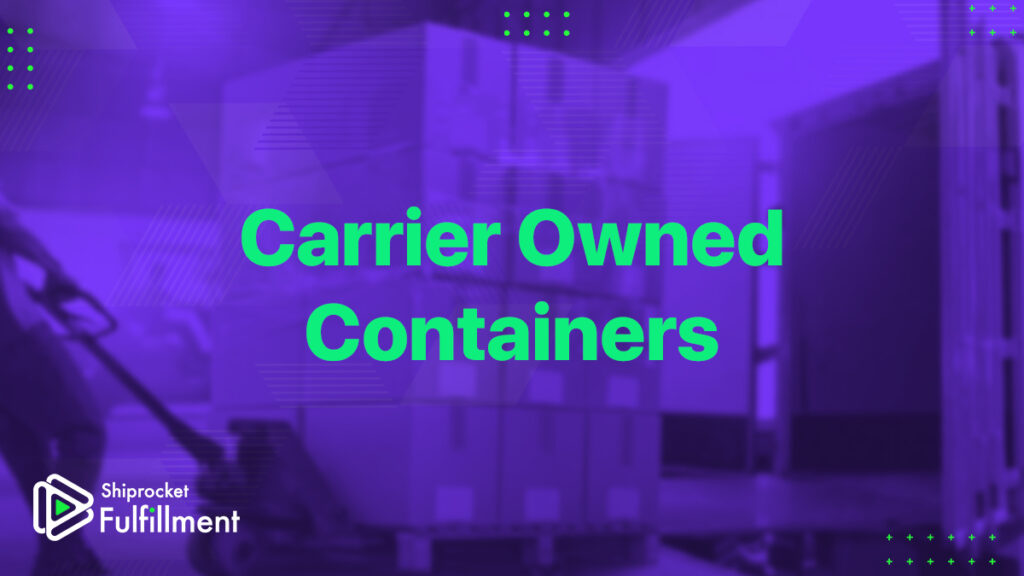 It is owned by a carrier company or a shipping company. You need to pay some charges in case of demurrage and detention of shipment. The Carrier Owned Containers are mainly used for the import and export of cargo and for the storage of goods. They are the responsibility of the carrier company once the payment has been made. COCs are used for standard shipments on long routes with a lot of shipping boxes. It is an economical way to ship your packages to foreign countries. It's flexible and easy to use a COC container. You only need to make an "all-in" freight payment to move your goods.
| | |
| --- | --- |
| SOC Containers | COC Containers |
| SOC containers are good to speed up the supply of goods across nations, without delaying the shipments. | COC containers are utilized for standard shipments on routes with a lot of cargo flow. |
| SOC helps in avoiding unexpected demurrage and detention costs for the loading time, customs clearance, drayage, port congestion, etc. | It's much simpler to use a COC container, one just has to pay an "all in" freight payment to the carrier to move their goods. |
| One can source their own cargo as per the requirement in remote areas. | COC containers allow for higher freight rate discounts in the high surplus areas. |
If you want to make shipping on your own, it's better that you partner with a third-party fulfillment service (3PL) to handle your ecommerce fulfillment and shipping needs.
Shiprocket is a leading 3PL provider that helps optimize eCommerce fulfillment operations warehousing, manage inventory, order fulfillment, and automate shipping so as to save your time and money on logistics. You can also talk to our experts and book for international as well as domestic shipments at discounted rates.
Final Thoughts
Although there is a marginal difference in both types of containers, these containers are important to have for shipping companies looking to generate tremendous revenue in the industry. These containers offer a myriad of options for your export and import business without paying hidden or unwanted charges. It provides a profitable way to receive world-class shipping services.