Best Warehousing Practices to Optimize Your Operations
As a business owner, you aim to ensure that your business runs smoothly and caters to as many customers as possible. A streamlined and productive order fulfillment process is required where a warehousing unit plays a vital role. Thus, it is essential to find ways to optimize warehousing operations and adopt them. Adopting the best warehousing practices also helps in reducing costs and time in the warehousing unit.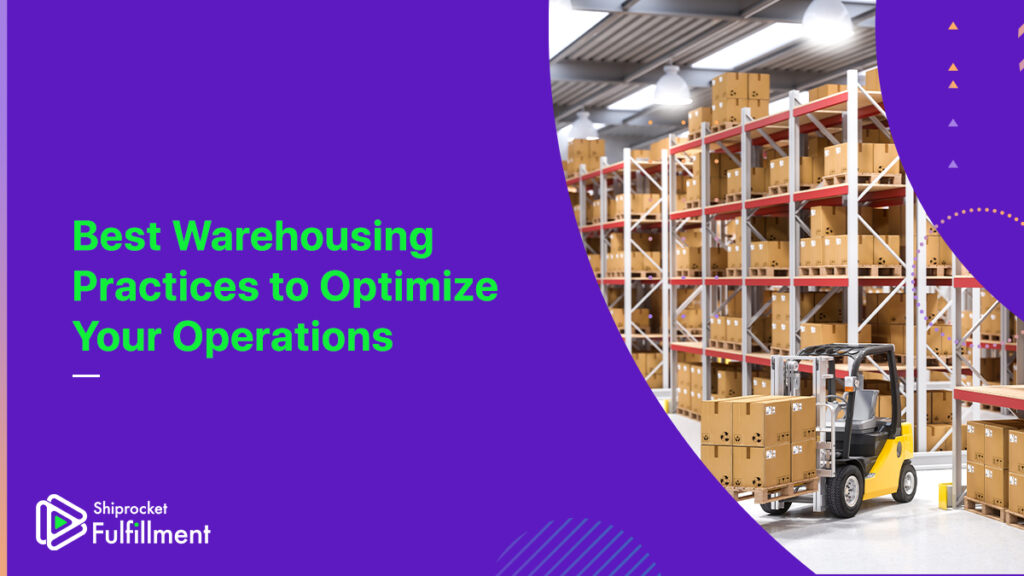 To help you with it, we have listed below the best warehousing practices to ensure you mitigate all your fulfillment-related problems well before they derail your operations.
Best Warehousing Practices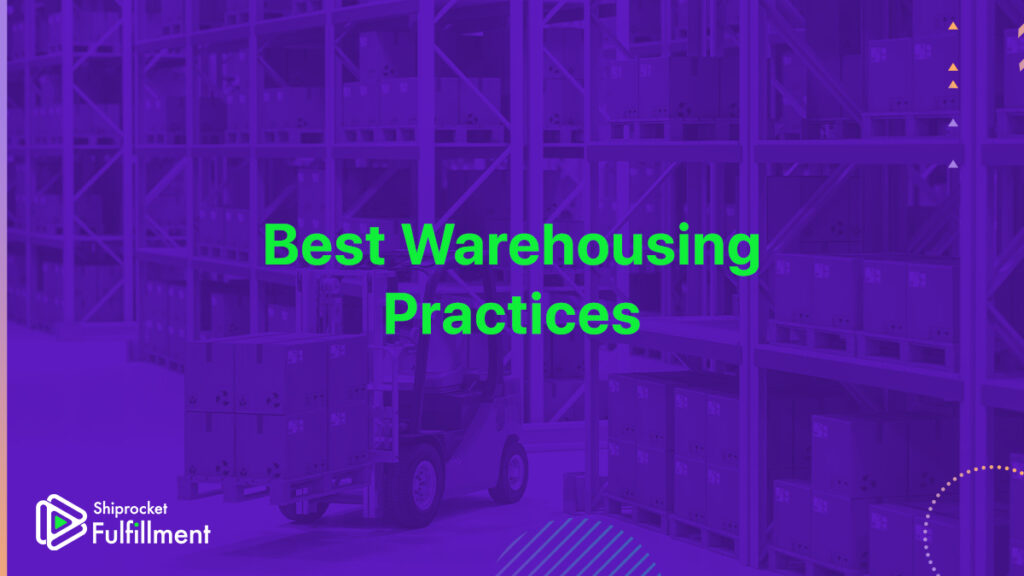 Data Automation
When there is a need to track everything at a time yourself, human errors are inevitable. Your staff entering the data in the system manually can further increase the chances of human errors. In such a scenario, automating data is the best option for you. Even if you have your backend data automated, it is better to automate the data collection as well. This will cut down the chances of error and reduce human efforts as well. You can think of using RFID tags or scanners for data entry.
Also, there is a need to make data accessible to everyone in the team. If only a handful of people have access to data, there can be potential problems if they are not paying attention. Instead, the chance of missed data minimizes if the information is accessible by the managers, supervisors, and even staff. This way, you can ensure that everything is running smoothly. And not just this, but this also cuts down the communication delays since everyone in the team knows what's there and what's not.
While data collection and automation may look like a big task, it is equally important that you timely sync your data as well. If not, you will not be able to forecast and track the inventory, which will ultimately harm your business. Auto syncing will provide a real-time update of the inventory. Also, with its help, you can identify your operations' weak points and work on them to streamline and optimize the process.
Inventory Tracking
If you don't know the location of your products in the warehouse, it means you will have to hunt them later when required. Your staff must always know where the inventory is, even when moved to a new location within the warehouse.
Most of a warehouse operator's time goes into transit while either picking inventory or storing inventory. It is important to minimize this travel time; even saving a few minutes will do. This will save time and effort; thus, the operator can work on other things as well. But how? By making the warehousing layout more accessible and efficient.
Advanced Shipping Notifications and Efficient Returns
Many warehousing units still don't have advanced shipping notifications. Relying on regular updates on shipping instead of advanced shipping notifications can sometimes lead to delays. It is not a safe option to rely on shipping updates. Delays and disruptions can happen anytime throughout the warehouse. You can leverage advanced shipping notifications to plan labor efficiently in advance. Accordingly, you can also adjust order fulfillment and transportation to ensure that all requirements are met on time and that transportation costs are also optimized.

Similarly, making product returns efficient is also the need of the hour. The process of products returns and adding them to the inventory can be a bit complicated. Thus, it requires a system that makes everything more accessible and efficient. You can also organize and plan everything in advance to ensure that it doesn't hamper your daily operations when a product returns.
Training for Employees
Systems and technology are only effective when your employees know how to use them. If your employees are unfamiliar with the Warehouse Management System and other technology in place, they won't utilize them effectively. Thus, you should also invest in comprehensive employee training involving technological, innovation, and efficiency-related aspects. You can also run pilot programs to ensure that your training modules and course materials are efficient and up to the mark. Or you can take feedback from the trainers and trainees about them.
If required, don't refrain from retraining your staff on all operations. Also, ensure that all the staff performs all tasks for which they are trained efficiently and check if they require additional training. It is a good idea to spend some time to get your staff efficient rather than them hitting the floor inefficiently.
Consistent Re-evaluation
Warehouses and distribution centers occasionally require re-evaluation and review of the processes and procedures to evaluate efficiency. Consistent re-evaluation is required for improvement in the future. You can also have evaluations scheduled to remain consistent in your functions, and if any changes are needed, come up with guidelines for best warehousing practices.
Plan Ahead
It goes without saying that you must plan everything ahead of time. Keep your warehouse as organized as possible and plan for all possible changes to ensure you never lose track of anything. If you stay unorganized, things will start getting messy, resulting in delays and setbacks.
These best warehouse practices, when utilized, will help you improve warehouse operations. Every business has its requirements but improving warehousing operations will provide a competitive advantage.