Best Warehousing Companies in Pune 2023
Pune, formerly known as Poona, is a city in the Western Indian state of Maharashtra. The city has undergone significant change since independence, from having top institutions, universities, and management schools that got it the nickname 'Oxford of the East' to being one of the major automobile manufacturing hubs. The Lal Mahal (Red Palace) of Pune is one of the most famous monuments located in the city. It is known for an encounter between Chhatrapati Shivaji Maharaj and Shaista Khan. The city is also home to the world's largest vaccine manufacturer, Serum Institute of India, which produced 5000 vaccines per minute during the COVID-19 pandemic.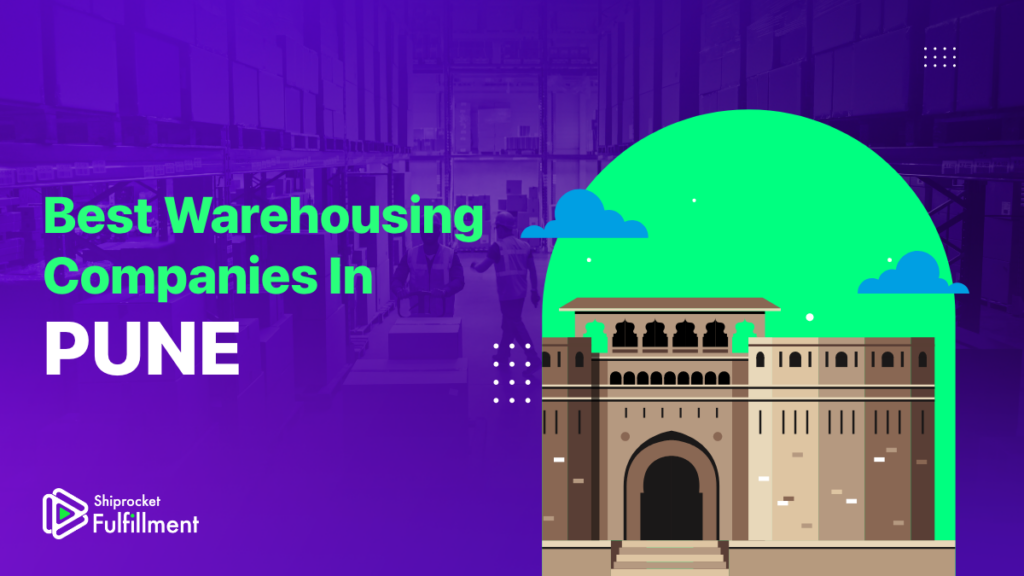 The manufacturing, engineering and automobile industries have seen significant foreign investments in the past few years. In addition, the city is an essential hub for software and IT services. Pune accommodates several academic institutions and industrial training facilities that provide a skilled workforce to facilitate the city's economic growth. Nowadays, virtually any type of cloth and pattern is available throughout the nation, but Poona Sarees is one such collection exclusive to the city.
The city is also a hub for various warehousing and logistics service providers. From raw materials to customer satisfaction, warehouses are crucial to the entire value chain. With cutting-edge technology, the warehousing sector is ready to meet these new standards, which vary across businesses. We have curated a list of top warehousing companies in the city that will help fulfill all your business needs.
List of Top Warehousing Companies in Pune
1. Ncube Logistics Solution India Pvt Ltd
Ncube Logistics Solutions is the subsidiary of Ncube Group of Companies, founded in 2016, and provides end-to-end logistics services in Mumbai and Pune. Ncube Logistics offers 360⁰ solutions to customers for all their logistics, and freight forwarding needs across India, with expertise in air freight, ocean freight, warehousing, and transportation.
2. Abhi Impact Logistics Solutions Pvt. Ltd.
Abhi Impact Logistics is an ISO 9001-2008 certified company founded in 2007 by Mr. G.N. Joshi. Abhi Impact Logistics is one of the best logistics companies in Pune and provides logistics and supply chain solutions to the growing global industry. They offer quality services such as 3PL & inplant services, warehousing, transportation, freight forwarding, and logistics consultancy.
3. Shiprocket Fulfillment
Shiprocket Fulfillment is one of the most trusted warehousing and 3PL eCommerce fulfillment service providers. Shiprocket Fulfillment helps eCommerce businesses fulfill their orders smartly, having 45+ technology-enabled, state-of-the-art fulfillment centers across the country. They provide their fully tech-enabled warehouses with features such as WMS (Warehouse Management System), logistics tech, channel integration, and order management systems. So, if you are looking for cost-effective warehousing & fulfillment services for your business, It is your best bet to fulfill all your needs.

4. VTC 3PL Services
VTC 3PL Services was incorporated in 1993 and is headquartered in Pune, India, founded by Mr. Vishal Amdadkar. VTC is a 30-year-old supply chain management company providing warehousing, logistics, transportation, and supply chain planning & management services to various companies across multiple industry sectors. The company is also building a state-of-the-art warehouse of 5 lac sq. ft. space near Pune.
5. Reality Warehousing Pvt. Ltd.
Reality Warehousing provides top-quality warehousing services in Pune and fulfills the storage and warehousing needs of businesses. They have more than 5 lakh sq. ft of secured & safe storage space and top-class facilities. Reality Warehousing offers warehousing solutions and cold storage, 3PL, and household storage services.
6. Dexters Logistics
Dexters Logistics was founded in 2010, and its headquarters is in Pune, Maharashtra. They have been providing end-to-end logistics services such as express distribution, E-commerce logistics, warehousing, transportation, and other value-added in Western & Northern India for over 11 years. Dexters Logistics provides services for the following industries: Electronics & Technology, Automotive, E-Commerce, Apparel and Lifestyle, and many more.
How to Choose the Best Warehousing Provider in Pune
The following factors will help you evaluate the best warehousing/3PL provider for your eCommerce business:

Technology: Your technology requirements are primarily governed by the set of existing systems and processes. However, state-of-the-art WMS (Warehouse Management Systems) and OMS (Order Management Systems) are a must for modern warehouses for a seamless inventory flow. Do evaluate this closely.
Returns Management: Returns are an inevitable part of any delivery operation. Evaluate your own returns requirements and whether the warehousing provider will be able to manage the same.
Cost: Warehousing operations vary in terms of the scope of activities handled by the provider. Typical activities include inventory management, storage, picking and packing, and shipping. The commercial discussions should involve each of these components and components that might get attributed to value-added services as required by your business.

Capacity: The storage capacity of goods is the most basic and essential requirement of any business where inventory is involved. Depending on the size of the revenue and the markets served, businesses might require goods to be scored in one or multiple storage spaces distributed across the city/state/country.
Inventory Management: The management of the entire chain from ordering to delivery of a product, including managing tasks like inventory distribution, lead times, inventory in out logics, and more, are all part of inventory management. This can be done for finished as well as intermediate components and is required by both B2B and B2C operations. Services include tracking inventory levels at each stage, barcoding, inventory preparation, and more.