Best Warehousing Companies in Jalandhar
Jalandhar, formerly known as Jullundur, is an ancient city in the North Indian State of Punjab. The town has developed into a centre for education in North India, continuing its historical legacy. Jalandhar is a dynamic and vibrant city located on India's major commercial highway, i.e. GT Road. The city has significant road and rail links and is at a reasonable distance from cities equipped with International Airports, such as Amritsar, Delhi, and Chandigarh.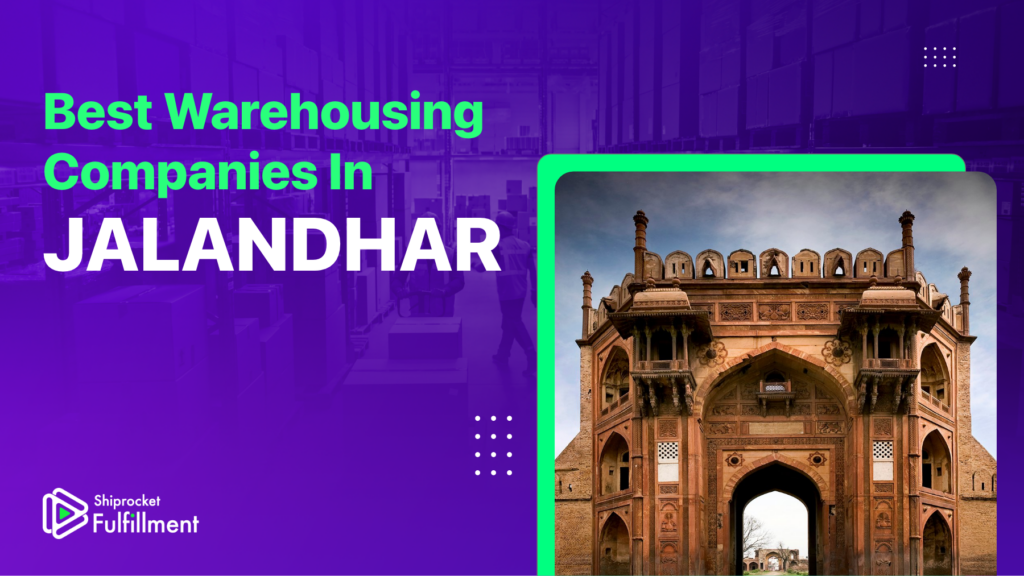 Jalandhar, a global hub for the manufacturing of sports equipment, is known for its city-manufactured goods used in many international games, including the Olympics, Asian Games, and Commonwealth Games, among others. The city is also renowned for manufacturing hand tools and exporting furniture and glass to neighbouring towns. People engaged in the leather industry are known for their goods being shipped to international locations such as the United States and European markets.
With the city's flourishing trade and commerce, we have put together a list of the top warehousing companies that can help you expand your business and provide speedy delivery to your customers.
Top Warehousing Companies in Jalandhar
1. Heed Logistics
Heed Logistics was incorporated in the year 2018 in Jalandhar. The company is a global logistics and specialist in LCL (Less Than Cargo Load ) cargo planning for worldwide destinations with direct or shortest routes. Its core services include air freight, sea freight, warehousing, LCL/Part FCL, door delivery, international courier, and packing.
2. M PRIMEX Logistics
M PRIMEX Logistics was established in 2012 and is headquartered in Ludhiana. It provides world-class and cost-effective logistics solutions to customers from various sectors. M PRIMEX Logistics are experts in warehousing & logistics, packers & movers, freight management, and full truckload service.
3. Shiprocket Fulfillment
Shiprocket Fulfillment provides end-to-end eCommerce fulfillment and warehousing solutions to businesses. Trusted by over six hundred large-scale users, Shiprocket fulfillment is a renowned name in the warehousing industry. They have more than 45 warehouses across the country. Their fully tech-enabled warehouses offer features such as WMS (Warehouse Management System), sales channel integrations, logistics tech, and order management systems.

4. RCPL Logistics Pvt. Ltd.
RCPL is one of the leaders in multi-modal logistics companies and has been offering end-to-end logistic solutions for the last 20 years. Its focus areas are on-time delivery, maximum customer satisfaction, maximum reach, and 100% safe and secure delivery. They also hold expertise in air cargo, warehousing, train cargo, packaging solutions, and surface express cargo.
5. Rajkot Golden Logistics
Rajkot Golden Logistics is one of the leading, reliable, and reputed logistics and transport organizations, with its head office in Ludhiana. The company was established in 1990 and consistently provides cost-effective and comprehensive freight solutions to leading organizations. They offer international freight management, transportation, warehousing, and distribution services.
How to Choose the Best Warehousing Company in Jalandhar?
There are numerous factors to keep in mind while choosing a warehouse for your business. Below we have curated the most vital aspects that will make your warehouse search process smooth.
Cost: The idea behind opting for a warehouse from a business perspective is to save time, money and effort. Always keep the monetary factor checked before you sign any documentation. Hefty charges can draw a big hole in your pocket.
Workforce Availability: Large setups, like a warehouse, require a trained workforce to get things running. So, one should not only consider the workforce but rather the availability of a trained set of workers. Ensure that the warehouse has an experienced workforce to accomplish day-to-day tasks.
Location: A well-connected warehouse helps you deliver your orders faster, ensuring your customers are happy, and you also save on shipping costs. If your warehouse is located close to your customers, then the purpose is solved, or else, a significant purpose of getting a warehouse is defeated.
Operational Accuracy: A warehouse must be equipped with the latest technology such as OMS (Order Management System), WMS (Warehouse Management System), inventory prediction, etc.
Flexibility: The warehouse you opt for should be flexible for businesses of multiple natures. If in the future, you decide to change your LOB (Line of Business), the already paid cost for the warehouse should not go in vain.