Best Logistics Companies in Maharashtra
Maharashtra is the second-most populous state in India and the third-largest by area. The state's capital is Mumbai, which is also the largest city in India and the financial capital of the country. Agriculture is an important industry in Maharashtra, with crops such as cotton, sugarcane, and jowar being widely cultivated. Maharashtra has a well-developed transport infrastructure, including a network of roads, railways, and airports, which support the movement of goods and people within the state and beyond. The state is also a hub of economic activity, with Mumbai serving as one of the major financial centers of the country.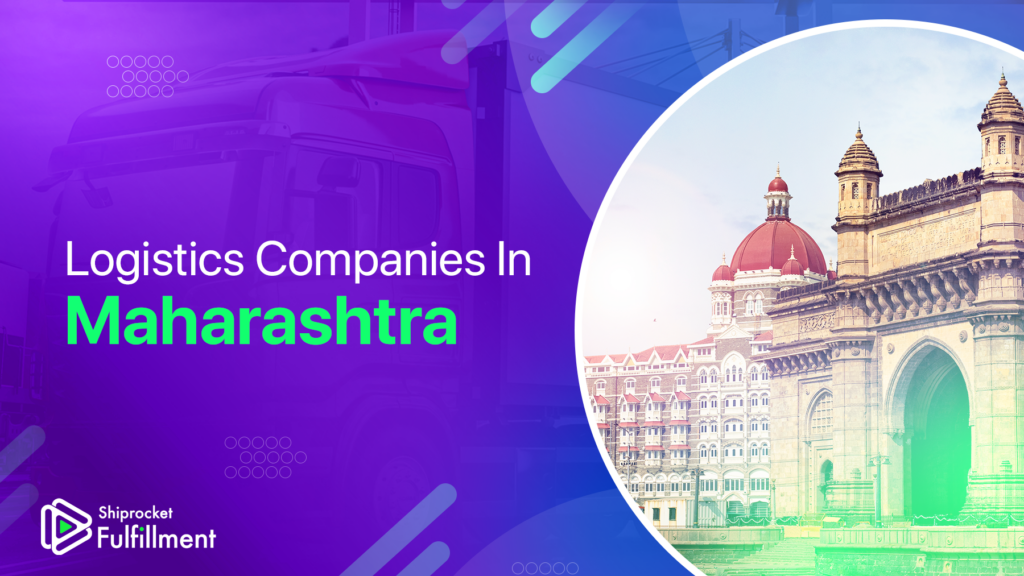 Maharashtra is known for its rich cultural heritage, including the Ajanta and Ellora caves, which are UNESCO World Heritage Sites and renowned for their rock-cut cave temples. The state is also famous for its historical sites, such as the Gateway of India in Mumbai and the Shaniwar Wada fort in Pune. The state is also known for its vibrant film industry, known as Bollywood, which is centered in Mumbai and produces hundreds of films yearly.
Maharashtra is a hub of economic activity and has a well-developed transport infrastructure, making it an attractive destination for warehousing and logistics businesses. Mumbai, the largest city in the state and the financial capital of the country, serves as a major port and is connected to major destinations in India and abroad. This makes it a strategic location for warehousing and logistics companies looking to serve both domestic and international markets.
In Maharashtra, the warehousing and logistics industry is growing rapidly due to increasing demand driven by the growth of e-commerce and the retail sector. Logistics companies help ensure that goods reach their destination on time and in good condition, which is essential for the success of businesses. Here is a list of some prominent logistics companies in Maharashtra that can help you deliver goods to consumers in a time-effective manner and expand your business.
Top Logistics Companies in Maharashtra
Ocean Transworld Logistics
Ocean Transworld Logistics is a logistics company that provides a variety of transportation and related services. Their services include air freight, sea freight, customs clearance, project cargo, warehousing and consolidation, intermodal transportation, distribution, and insurance. The company has expertise in managing the logistics of a diverse range of commodities across industries.
Ryal Logistics
Established in 1997, Ryal Logistics is a reputable and established company in the logistics and freight management industry in India. They provide a range of services, including international freight forwarding, customs clearance, warehousing, and supply chain management. Ryal Logistics works with clients across a variety of industries and helps them manage their supply chain and transport goods across borders.
Shiprocket Fulfillment
Shiprocket Fulfillment is an Indian e-commerce logistics and fulfillment provider that helps sellers manage their shipping needs. Shiprocket Fulfillment has a network of over 45+ warehouses across India, providing eCommerce businesses with flexible and scalable warehousing solutions. The company's warehouses are equipped with modern technology and security systems to ensure safe and efficient storage and management of products. By leveraging Shiprocket Fulfillment's extensive warehousing network, online sellers can store their products closer to their customers, reducing shipping times and costs.

Cargosol Logistics
Cargosol Logistics is a logistics company with headquarters located in Mumbai, India. The company was established in 2003 and provides a range of services, including sea and air freight, transportation, warehousing, custom clearance, and other customized solutions. With a strong global network, Cargosol Logistics aims to offer comprehensive logistics solutions to its clients to help them manage their supply chain effectively.
Vivek Logistics
Vivek Logistics is a well-respected logistics company located in Thane and Bhiwandi, Mumbai, India. They offer a range of logistics and freight forwarding services to clients in Mumbai and other cities in India. The company has expertise in sea cargo services, air freight logistics, warehousing & distribution services, customs clearance services, port handling services, etc.
How To Choose the Top Logistics Company in Maharashtra?
Choosing the top logistics company in Maharashtra can be a challenging task. Various factors must be considered while selecting the right warehouse that meets all your business needs. However, here are some key factors that you can consider while making your decision:
Reputation: A company's reputation is a good indicator of its reliability, quality of services, and customer satisfaction. Look for companies with a good track record of delivering goods safely and on time. You can also check online reviews and ratings to get a better understanding of a company's reputation.
Services offered: Different logistics companies specialize in different types of transportation, such as road, air, sea, or rail. Consider the type of services you require, and choose a company that offers the right services for your needs.
Network coverage: Consider the coverage area of the logistics company. The company should have a strong presence and should be able to handle your logistics requirements efficiently, regardless of your location.
Cost: Price is an important factor but should not be the only deciding factor. Look for a company that offers competitive prices but also ensures that the quality of services offered is not compromised.
Technology: Technology has greatly impacted the logistics industry, and companies that adopt technology-driven solutions tend to offer more efficient and cost-effective services. Look for a company that uses technology such as GPS tracking, digital signature capture, and real-time updates to ensure the smooth and timely delivery of your goods.
Customer service: Good customer service is essential in the logistics industry. Look for a company that offers excellent customer support, including responsive and knowledgeable customer service representatives.
Insurance: Ensure that the logistics company you choose has adequate insurance coverage for your goods. This will provide peace of mind and protect your goods in case of unforeseen circumstances during transit.
By considering these factors, you can narrow down your options and choose the top logistics company in Maharashtra that best fits your needs and requirements.