Top 3PL Companies in Mumbai for Efficient Fulfillment
For businesses looking to sell online, the shipping and delivery of products are critical for a great customer experience. This is where third-party fulfillment solution providers, or 3PL companies, come in. Let us discuss the need for 3PL companies, the evolution of the logistics industry, the top 3PL companies in Mumbai, the benefits of using reliable 3PL providers, and how to choose the best 3PL companies in Mumbai in the following sections.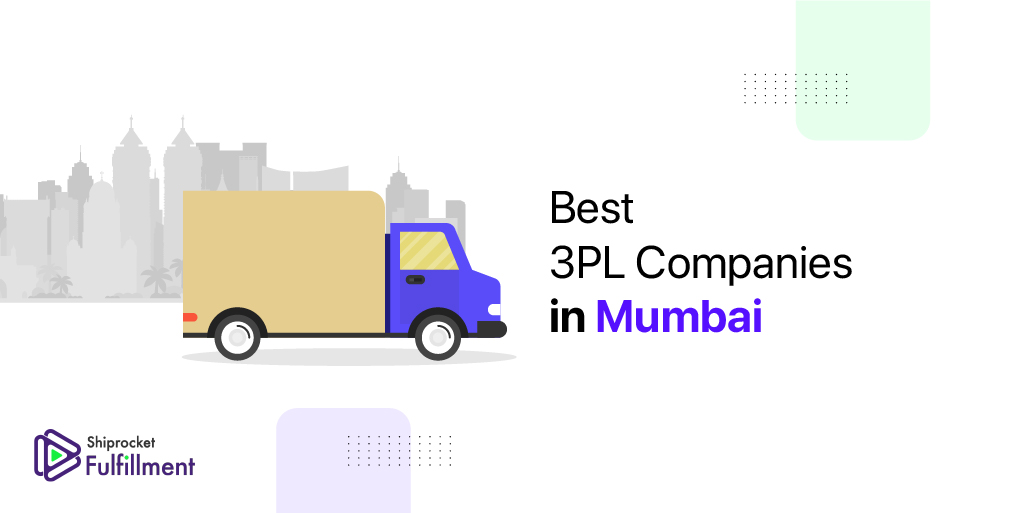 Why Is There a Need for 3PL Companies?
As the eCommerce industry continues to grow, businesses need a reliable and efficient way to handle their logistics operations. Experienced 3PL companies assist businesses in streamlining their logistic processes.
3PL companies, with their expertise and resources to handle complex logistics operations, and access to the latest technology, including tracking and reporting tools, provide businesses with valuable insights and data to help optimise their shipping and delivery processes. This helps businesses save time and money while also improving the customer experience.
Technology Evolution in the Logistics Industry
The logistics industry has undergone significant technological advancements in recent years, with the rise of e-commerce being a key driver of innovation. In the past, courier services were handled manually, and sellers had to physically visit their nearest postal branches to ship their parcels or packages. However, with the rise of e-commerce, logistics companies have become automated.
Today, logistics companies rely on various advanced technologies, including tracking and reporting tools, real-time inventory management systems, and automated fulfillment solutions. These technologies have enabled logistics companies to improve the efficiency and speed of their operations while also providing businesses with valuable insights and data to help them optimize their shipping and delivery processes.
Best 3PL Companies in Mumbai
Mumbai is home to many top ranked 3PL companies. Here are five of the top 3PL companies in Mumbai:
Mahindra Logistics
Mahindra Logistics is a subsidiary of Mahindra Group and one of India's largest third-party logistics providers. They offer end-to-end logistics solutions, including transportation, warehousing, freight forwarding, and consulting services.
DHL
DHL is a global logistics company that provides customised supply chain solutions to businesses of all sizes. They specialise in contract logistics, transportation, and supply chain optimization.
Shiprocket Fulfillment
Shiprocket Fulfilment is a rapidly growing 3PL provider that offers warehousing, order fulfillment, and shipping services to eCommerce businesses. They have a strong network of fulfillment centres in major cities across India, including Mumbai.

Blue Dart
Blue Dart is a logistics company that offers courier, parcel, and express delivery services in India and other countries. They are known for their strong air network, which enables them to offer fast and reliable delivery services.
Safexpress
Safexpress is a logistics company that provides supply chain solutions, including transportation, warehousing, and distribution services. They have an extensive network of warehouses and distribution centres in India and offer both domestic and international logistics services.
Each of these 3PL providers has its own unique strengths and capabilities, so it's important to evaluate your specific needs and choose the one that best fits your business requirements.
Top 6 Benefits of Using Reliable 3PL Providers
By collaborating with reliable 3PL providers, organizations can achieve the following benefits:
Cost-effectiveness: By outsourcing logistics operations to a 3PL provider, businesses can save on warehousing, shipping, and other logistics-related costs.
Scalability: 3PL providers have the resources and expertise to handle a wide range of logistics operations, allowing businesses to scale their operations as needed.
Technology: Top 3PL providers often have access to the latest logistics technologies, such as real-time tracking and reporting tools, which can help businesses optimise their shipping and delivery processes.
Expertise: 3PL providers have the expertise and experience to handle complex logistics operations, which can help businesses save time and avoid costly mistakes.
Flexibility: 3PL providers can offer businesses a range of logistics services, from warehousing to fulfillment to shipping, allowing companies to choose the services that best meet their needs.
Customer service: Reliable 3PL providers often have dedicated customer service teams that can provide businesses with valuable support and assistance throughout the logistics process.
How to Choose The Best 3PL Company in Mumbai?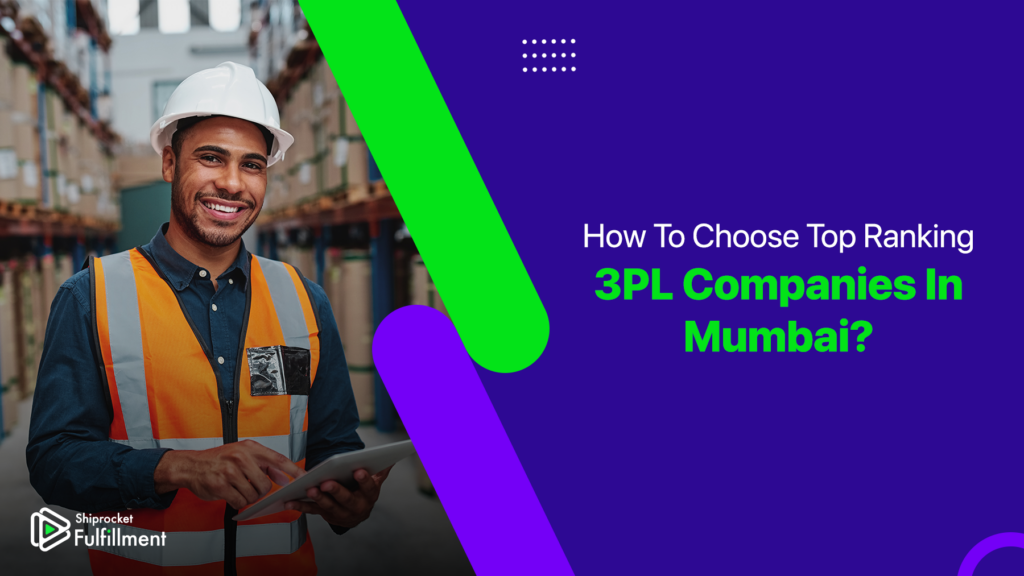 When choosing a reliable 3PL company in Mumbai, key considerations are
Industry Expertise: Industry exposure and expertise ensure that they have the knowledge and resources to handle your unique logistical needs.
Technological Capabilities: The right 3PL provider should have state-of-the-art technology and infrastructure to manage your operations efficiently. Consider their warehouse and transportation management systems and other technologies they use to improve supply chain management.
Pricing and Flexibility: You want to choose a 3PL provider that offers transparent pricing and flexible options that align with your budget and needs. You should get a clear idea of the costs associated with their services upfront and be able to adjust services as needed.
Scalability: Your business needs will change over time, so look for a 3PL provider that can scale their services up or down as required. This will ensure that you are not locked into services that no longer suit your needs.
Customer Service: When it comes to logistics, things can change quickly. Choose a 3PL provider that is responsive and attentive to your needs. You should be able to get regular updates and have a transparent process in place for communication and issue resolution.
Location: Choose the location of the 3PL companies as per your requirement. They should be strategically located to reduce transportation costs.
Considering these factors, selecting the best 3PL provider in Mumbai should not be a challenge. The top service providers ensure your supply chain management becomes efficient and optimise your operational efficiency.
How Can 3PL Companies in Mumbai Help eCommerce Businesses?
Businesses looking to optimise their logistics and fulfillment operations can benefit significantly from using third-party fulfillment services in Mumbai, such as Shiprocket Fulfilment. By partnering with a top ranking 3PL provider, businesses can streamline their order management, improve shipping and delivery times, and enhance customer satisfaction. By leveraging the expertise and resources of third-party fulfillment providers, businesses can focus on their core operations and growth while leaving the logistics and fulfillment to the professionals. This can result in improved operational efficiencies, reduced costs, and increased customer loyalty, which are crucial for long-term success in today's competitive business landscape.
Shiprocket Fulfilment offers several features and benefits, such as efficient order processing, real-time inventory tracking, fast shipping and delivery times, and flexible storage options. Additionally, their state-of-the-art fulfillment centres, experienced teams, and scalable services make them an ideal partner for businesses of all sizes and industries.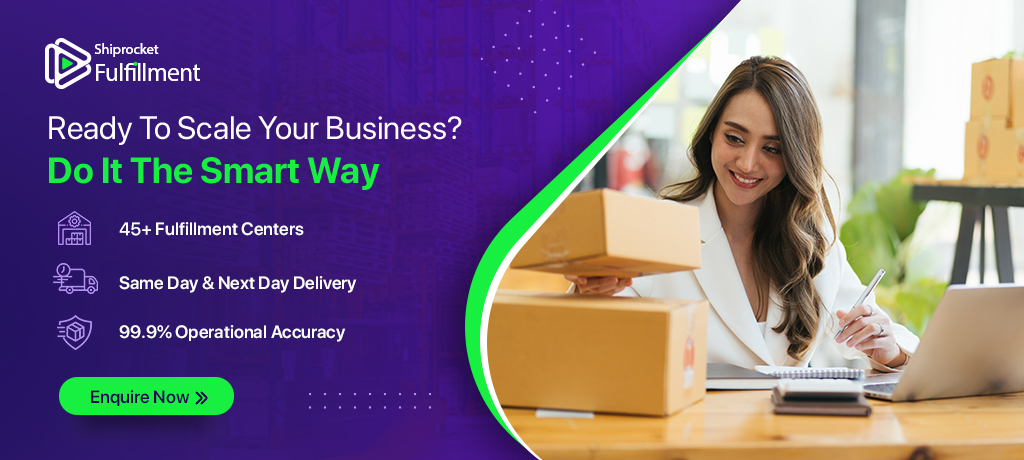 Frequently Asked Questions(FAQs)
What are the advantages of 3PL providers?
Using 3PL providers offers numerous benefits, including cost savings, scalability, increased efficiency, access to expertise and resources, improved supply chain visibility, reduced risk, and better customer service. These benefits help businesses improve their operations, streamline their supply chain, and expand.
How do I choose a 3PL provider?
When choosing a 3PL provider, consider factors such as the provider's experience and expertise, the services they offer, their technology and infrastructure, their pricing and fees, their flexibility and scalability, their customer service, and their ability to meet your specific business needs.
How can 3PL providers help small businesses?
3PL providers can help small businesses by providing access to expertise and resources they may not have in-house, helping them scale their operations as they grow, reducing their costs and overhead, improving their supply chain visibility and efficiency, and allowing them to focus on their core business functions.
How can 3PL providers help with global logistics and supply chain management?
3PL providers can help businesses navigate the complexities of global logistics and supply chain management by offering specialised services, such as international freight forwarding, customs clearance, and trade compliance. They can also provide expertise in local regulations, taxes, and cultural norms that may impact global operations. By working with a 3PL provider, businesses can ensure their global operations are efficient, compliant, and cost-effective.