Here's How You Can Enhance Your Business With Cutting-Edge Warehousing Services
Warehousing refers to storing raw materials, intermediary items, or finished goods in a safe, secure place. The storage could be for a short time or a long time, depending on the movement of the goods. Warehousing is a specialized field that involves planning the strategic location, design, size, and scalability for any organization's future business expansion. Worldwide, freight forwarding and logistics are possible because of good warehousing systems to receive and store the goods efficiently.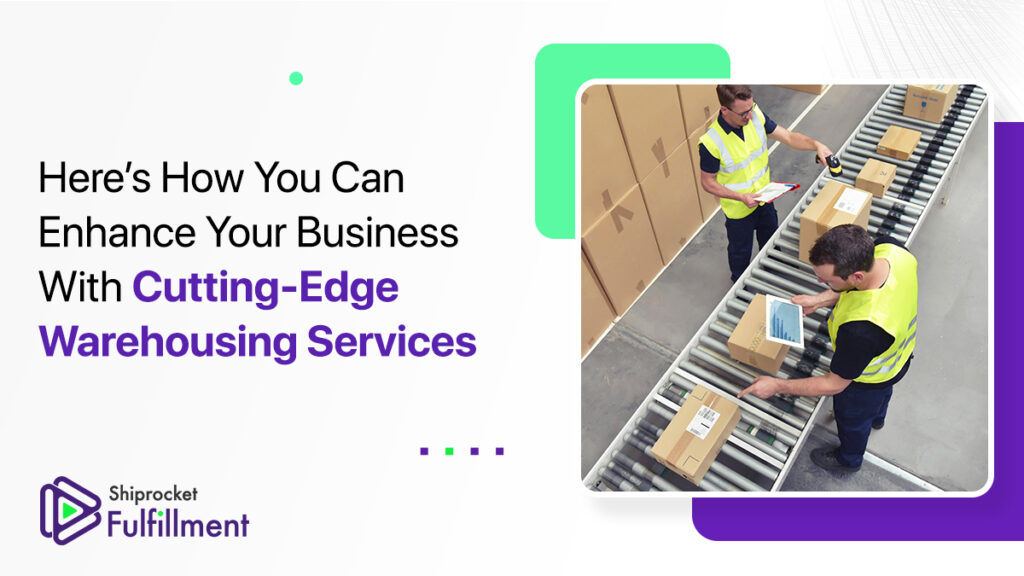 With warehousing services, it is possible to hold goods for long times and keep them in temperature-controlled situations if the product demands. With the boom in the eCommerce industry, the number of warehouses worldwide is expected to reach just under 180,000 by 2025.
Different Types of Warehouses
There are broadly five types of warehouses. These are as follows:
Private Type: in this type, the owner is a private individual or company. Distribution and fulfillment centres are examples of private warehouses. These may have superior facilities as compared to public warehouses.
Public or Government Warehouse: as the name suggests, government agencies own them. Organisations can rent space for themselves in public warehouses. Being a public warehouse, rentals may be lower; however, they may have only some of the superior infrastructure which may be present in a private warehouse.
Bonded Warehouse: bonded warehouses are bonded by customs authorities and are used to store goods temporarily before they are cleared from customs. Access to these warehouses may be restricted to authorised personnel only.
Distribution Warehouse: these warehouses are for the distribution of goods and can store large quantities of various products. They can distribute their products to wholesalers or retailers.
Fulfillment Warehouse: as the name suggests, the role of these warehouses is to fulfill orders—this helps provide order completion support to eCommerce businesses.
There are various sub-types available within the broadly classified types of warehouses. More warehouses can be equipped to provide specialised services like cold storage and reefer transportation for perishable commodities, medicines, etc.

Functions of Warehouse
The prime function of a warehouse is to store the materials. There has been much evolution in the functioning of warehouses over the last few decades. From static storage, they have evolved to be more dynamic and versatile with varying activities. The warehouses help in storage, packing, shipping, and order fulfillment. Distribution centers are advanced versions of warehouses and function to receive goods, store them properly, and help in repacking and order fulfillment.
In a warehouse, it is a supply-driven storage for inventory holding. Ownership of goods can be of the supplier or producer. The prime function is storage. There could be extra storage or dead stock in the warehouse. The products stored could be raw materials or finished goods.
However, in an advanced dynamic warehouse (distribution centre), the prime functions are receipt, storage of finished goods, and order fulfillment. It is a demand-driven movement of goods. The inventory undergoes sorting, packing, repacking, labelling, etc. They help in just-in-time deliveries to fulfill customer orders.
Warehousing Components
There are a few details that are of importance in warehousing and the design of warehouses. It has to help handle inventory, its movement, and safe storage.
Capacity: space availability and its usage are critical in warehousing. There needs to be optimum usage of the available space. The use of various types of racks helps to store the goods properly for utilisation of space and quick retrieval of goods.
Receiving of Goods: there should be proper inbounding of goods and facilities for appropriate storage and movement to the staging area for further output to the next level.
Inventory Management: the incoming and outgoing stock of goods should be maintained in real-time. This enables proper inventory management. There will be no shortages, and products can be delivered promptly.
Safe Storage: goods need to be stored safely. Warehouses should be secure and protect the goods from pilferage, thefts, and weather conditions through temperature control, humidity control, etc.
Reorganisation: goods need to be in-warded and stored correctly. Warehouses should help with the effective reorganising of the inventory. There should be proper record keeping of inbound goods and outgoing goods.
Repacking: warehouses should have facilities for repacking goods and resizing bulk quantities if required. If such facilities are available, a lot of time can be saved in transporting the goods to the consumer.
Advantages of Effective Warehousing to Business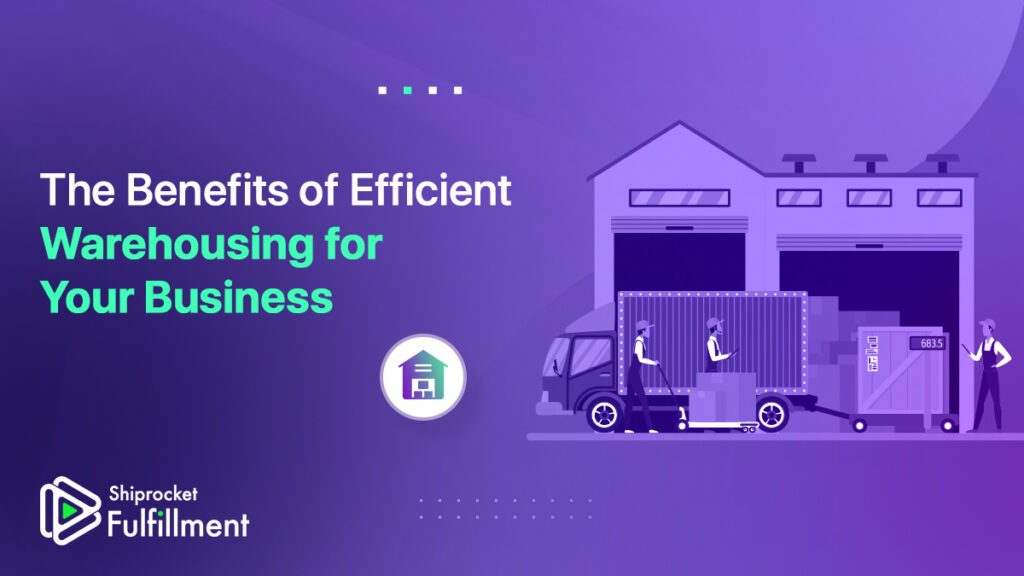 In the supply chain, demand forecast plays a pivotal role in handling the processes till the delivery of goods to the consumer. If demand forecasts and related warehousing are under control, the overall supply chain is in control. Investment in cutting-edge warehousing services can help the business to function optimally.
Some of the advantages of effective warehousing are:
Dead inventory can be avoided. Overstocking goods is a significant issue in business as the money spent on buying the additional inventory is locked. The money will yield a return once the goods are sold.
Optimal stocking can be maintained. Understocking is also a problem, as a shortage of goods can lead to loss of business, customers, and reputation in the market.
Making proper use of space in the warehouse and procuring substantial amounts of raw materials at better pricing from a supplier can lead to profits in sourcing the raw material for production.
Distribution centers help in timely delivery and low costs of logistics. Thereby leading to profits for the business.
Improving the reputation of the organisation in the marketplace. Good warehousing techniques and facilities can improve the organisation's face value, leading to improved business.
Just-in-time (JIT) delivery of goods can lead to improved and controlled cash flows.
Using ERP systems and automated warehousing techniques reduces errors and human intervention. It leads to reduced paperwork, thereby supporting the environment by reducing paper consumption and cutting trees.
Conclusion
Warehousing refers to safely storing goods such as raw materials and finished goods. The storage is for different periods depending on the requirement for further processing. It is an integral part of the supply chain and helps ensure inventory is available. Inventory management brings confidence to the business. In the scenario of insufficient inventory, it can lead to anxiety and disruptions in the production cycle. Distribution centers are advanced versions of warehouses and can handle goods receipt, storage, and order fulfillment. When businesses use cutting-edge warehousing solutions that can be of their own or outsourced, they can reap benefits in the long run. Many companies today use outsourced warehousing services such as Shiprocket Fulfillment to save on investment costs, thereby increasing profit margins. Various factors are considered while designing a warehouse, such as capacity, inventory management techniques, automation methods, storage conditions, etc.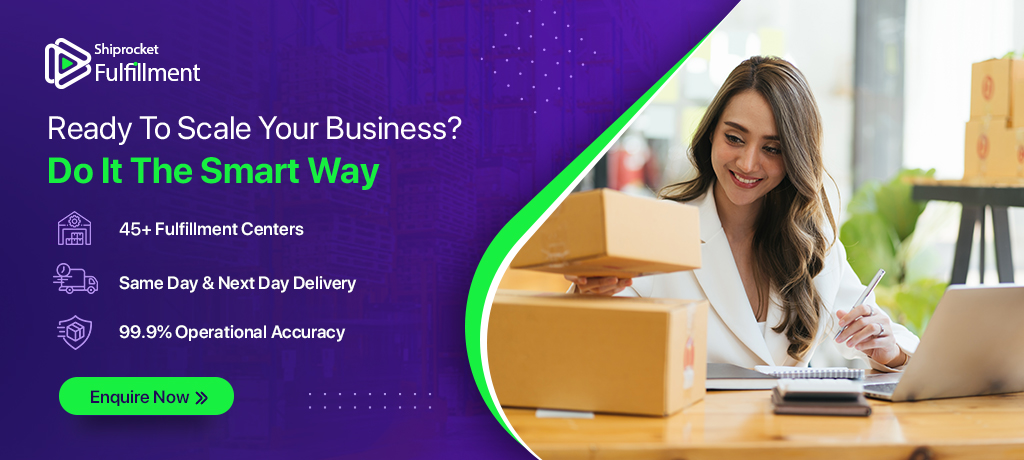 Frequently Asked Questions(FAQs)
What is Shiprocket Fulfillment?
Shiprocket Fulfillment is a warehousing service provider that offers end-to-end warehousing solutions to e-commerce businesses.
What services does Shiprocket Fulfillment offer?
Shiprocket Fulfillment offers various warehousing services, including inventory management, order processing, pick and pack, shipping and delivery, and returns management. They also provide value-added services like quality checks, labelling, and packaging customization.
Where are Shiprocket Fulfillment's warehouses located?
Shiprocket Fulfillment has a network of warehouses strategically located across India to help businesses reach their customers faster and at lower costs.
What are the benefits of using Shiprocket Fulfillment?
With Shiprocket Fulfillment, e-commerce businesses can streamline their supply chain operations, reduce fulfillment costs, and provide a better customer experience. Their technology-driven platform enables businesses to manage their inventory and track their shipments in real-time, which can help them make data-driven decisions and optimize their operations.