Warehouse Automation: Benefits for Your eCommerce Business
Warehouse automation is the process of automating the overall operations of the warehouse. As a result of automation, businesses usually eliminate labour-intensive duties that involve repetitive physical work and manual data entry analysis.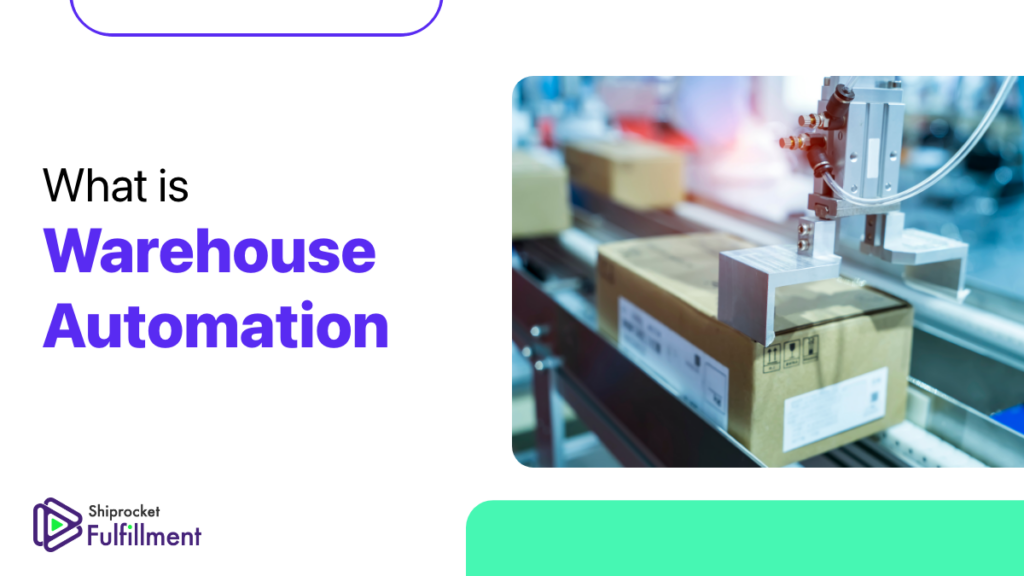 For example, workers may load autonomous mobile robots with heavy packages in a warehouse. The robot moves the inventory from one end of the warehouse to the shipping zone, and the software records the movement of that inventory, keeping all records up to date. These robots improve this task's efficiency, speed, reliability and accuracy.
Also, this doesn't mean that robots are taking over or stealing workers' jobs. Instead, companies are taking advantage of the accuracy and speed of machines and their ability to make warehousing tasks more efficient, as robots can work for long hours continuously without breaks. Some warehouse automation setups do everything from unloading the trailer to fulfilling orders. However, humans are also involved in the whole process as they are the ones who manage these robots.
Let's take a look at the various types of warehouse automation, how it works, and the key benefits of implementing automation technology in the warehousing process.
6 Types of Warehouse Automation
Technologies that help human workers or handle tasks on their behalf fall under warehouse automation. The warehouse has many complex functions that need to be accomplished efficiently. These tasks majorly involve managing inventory and distributing goods.
Warehouse automation solutions also vary per the warehouse and business requirements.
1. Goods-to-Person Technologies
Goods-to-person solutions usually involve robots or machines that bring materials to workers for packing and assembling. It involves using machinery such as cranes or vehicles to pick up materials in the warehouse. GTP includes automated storage, retrieval solutions and conveyor systems.
2. Pick-to-Light Systems
These systems use barcodes and LED lights to help workers collect items to fulfill orders. Pick-to-light systems enable humans to work more efficiently. They help in reducing walking and assisting pickers in locating objects faster.
3. Voice Picking & Voice Tasking
Voice picking or voice tasking solutions add communication into the complex warehousing process and make it easier for the order pickers. Pickers and taskers communicate through wireless headsets to coordinate moving and picking tasks.

4. Sorting Systems
This involves sorting direct systems items to the right locations or to the correct bins by using various technologies that identify and separate items directing them to specific areas for returns processing to picking zones or packing stations.
5. Collaborative Mobile Robots
Collaborative mobile robots offer numerous benefits, including flexibility, reliability, scalability, reduced walking time and increased productivity. Collaborative mobile robots work alongside humans to enhance picking accuracy and productivity, guiding associates through the picking process. Some collaborative mobile robots, like 6 River Systems' Chuck, optimize picking routes and tasks based on the warehouse status and work priorities.
6. Drones
Drones are technically robots, but most lack advanced onboard computers. Drones are mostly used for inventory management, equipped with barcode scanners to conduct inventory counts and alert warehouse staff to products needing restocking or items located in the wrong storage locations. Some warehouse automation companies are exploring the use of drones for deliveries, as well.
Benefits of Warehouse Automation for Businesses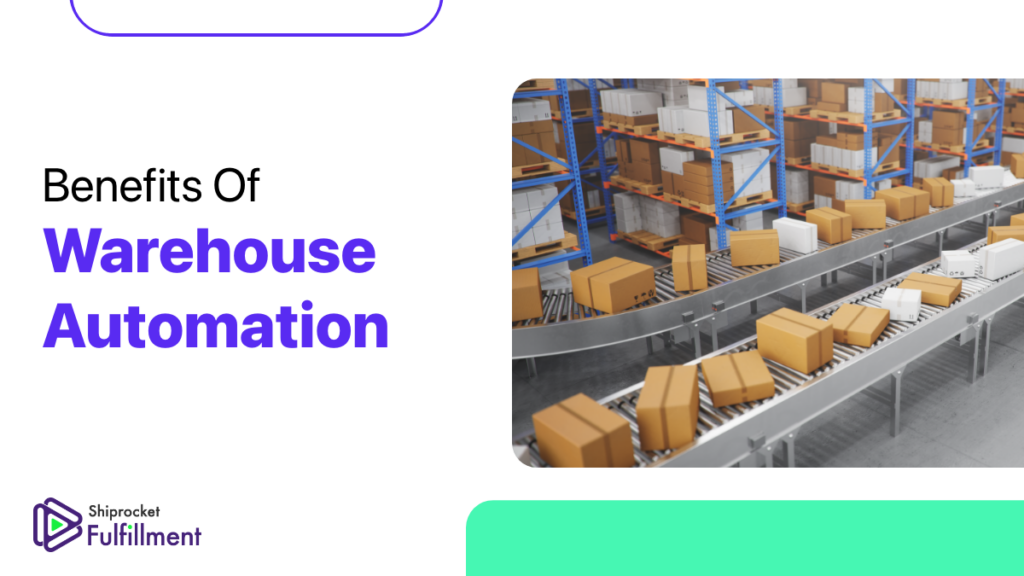 There are numerous benefits of having a comprehensive automated warehouse system. Modern-day warehousing technologies are comparatively flexible and scalable. Warehouse operators can rent additional robots to accommodate increased demand during the peak season, returning them when the demand returns to normal.
Collaborative mobile robots don't need infrastructure changes, unlike the conveyor systems, so they are easier to implement. Here are the other benefits of warehouse automation:
Increased productivity
Less worker strain and fatigue
Improved worker satisfaction
Fewer injuries
Lower operating costs
Increased accuracy
Fewer shipping mistakes
Space optimization is another benefit of warehousing automation. This allows the warehouses to maximize vertical space by storing items on a higher level, which is difficult for humans to reach. Drones, cranes, and some AS/RS solutions make accessing the higher storage locations much simpler.
Final Thoughts
Investing in a warehouse automation solution is a wise financial decision that'll help save money by reducing errors and injuries and increasing productivity. Flexible warehouse automation solutions are cost-effective and offer easy onboarding and faster ROI compared to older, outdated automation technologies.
You can also partner with third-party logistics solutions like Shiprocket Fulfillment where you will not only have access to a warehouse automation solution but a plethora of other services as well. You can store your inventory in their tech-enabled fulfillment centers across the country and offer one-day and two-day delivery options to your customers.