How to Sell on Amazon FBA in 2023
Selling products on Amazon has become increasingly popular over the years, and for a good reason. With over 200 million monthly visitors, Amazon is a giant in the eCommerce industry, making it the perfect platform for anyone looking to expand their business. One of the best ways to sell products on Amazon is through the Fulfillment by Amazon (FBA) program. In this article, we will discuss the top considerations for selling on Amazon FBA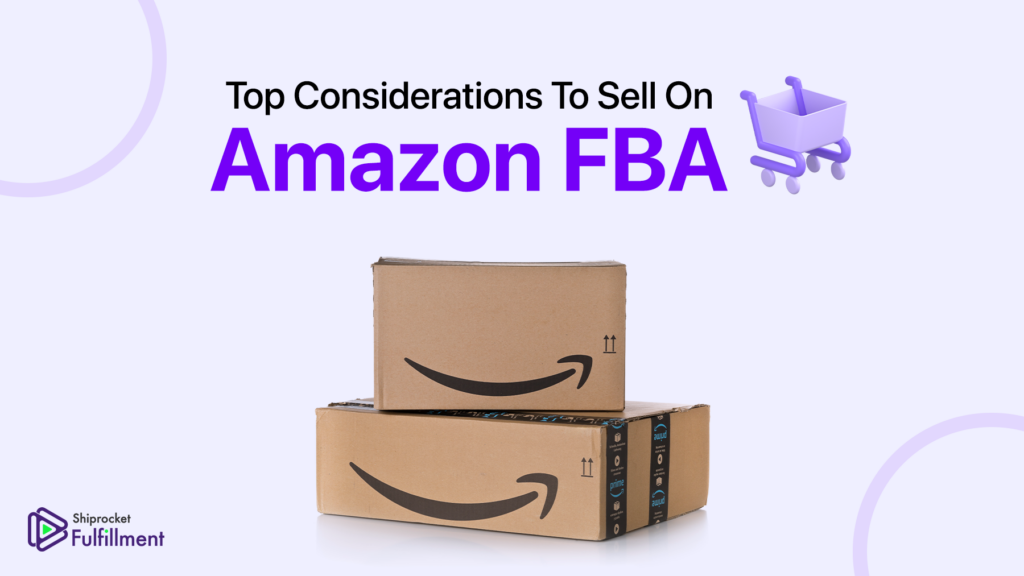 What is the Amazon FBA Service?
Amazon continues to drive innovation in eCommerce practices by adapting processes to match consumer needs and demands. One such offering is Amazon FBA or Fulfillment by Amazon. With this specialised service, third-party vendors are offered storage facilities and packaging and shipping services at Amazon's fulfillment centers. With FBA, third-party sellers have a ready-to-sell platform that allows them to quickly scale operations by accessing Amazon's vast resources, reputation, customer base, and Prime membership.
Therefore to be a top seller on Amazon FBA, what should third-party businesses do? We discuss seven factors to consider when selling on FBA.
Simple Steps to Sell on FBA
Here is what you need to consider when you want to use FBA services –
1. Product Selection
One of the most critical aspects of selling on Amazon FBA is choosing the right products to sell. When selecting products to sell, it is essential to consider their popularity, profitability, and competition. Popular products that are in high demand are more likely to sell well, but they may also have more competition. Profitable products may have less competition, but they may not be in high demand. It is important to find a balance between these factors to ensure that you choose products that will sell well on Amazon FBA.
2. Sourcing Products
Following product selection, you will now have to plan to 'source' the product. There are many ways to source products, including wholesale, private label, and dropshipping.
Wholesale involves purchasing products in bulk from a supplier at a discounted price.
Private label involves creating your own brand and products
Dropshipping is the process of using a third-party supplier who directly ships the order to customers
Each method has its pros and cons, so it is important to choose the method that works best for you.
3. Product Listing Optimization
To sell on Amazon FBA, you will need to create product listings that are optimized for search engines and conversions. Product listing optimisation involves creating compelling titles, descriptions, and images that attract customers and encourage them to buy. Amazon provides a number of resources to help you optimize your product listings, including Amazon Seller University and the Amazon Product Listing Optimization Tool.
4. Fulfillment Centers by Amazon
One of the leading service providers of Amazon services is Fulfillment by Amazon. It facilitates the storage of products at the wide network of warehouses Amazon has to offer. Next, the process of picking products of the order, packing and shipping them to the third-party seller. FBA offers many benefits to sellers, including faster shipping times, access to Amazon Prime customers, and increased visibility in search results. However, FBA also comes with additional fees, so it is important to weigh the pros and cons of using FBA for your business.
5. Pricing Strategy
Another important consideration when selling on Amazon FBA is your pricing strategy. The biggest challenge for you will be competing directly with Amazon. However, you will also need to factor in the fees associated with selling on Amazon, including referral fees, FBA fees, and shipping fees. Your priority should be to get the right strategy for pricing to ensure profits, and sustainability is important.
6. Inventory Management
Effective inventory management is essential when selling on Amazon FBA. You will need to ensure that you have enough inventory to meet demand while avoiding overstocking, which can lead to additional storage fees. Amazon provides tools to help you manage your inventory, including the Inventory Performance Index (IPI), which measures your inventory performance based on factors such as excess inventory and stockouts.
7. Customer Service
Finally, customer service is essential when selling on Amazon FBA. Amazon places a high value on customer satisfaction, and negative reviews can harm your business. You need to have a mature customer response system in place such that any customer queries or concerns are addressed and the customer is satisfied with the immediate response and solutions.

Benefits of Selling on Amazon FBA
Selling on Amazon FBA can be a highly profitable and effective way to expand your business. From product selection and sourcing to pricing strategy and customer service, there are many considerations to keep in mind when selling on Amazon FBA. By taking the time to research and understand these factors, you can create a successful business on Amazon FBA and take advantage of the platform's vast customer base and resources.
One of the key advantages of selling on Amazon FBA is the ability to leverage the platform's reputation and resources to grow your business. With FBA, you can take advantage of Amazon's vast network of warehouses and shipping capabilities, as well as access millions of customers through the Amazon Prime program. Thus you can expand your business effectively without having to invest extensively in logistics or infrastructure.
Another benefit of selling on Amazon FBA is the ability to focus on your core business activities, such as product development and marketing, while leaving fulfillment and logistics to Amazon. This can free up valuable time and resources, allowing you to focus on growing your business and building your brand. However, it is important to keep in mind that selling on Amazon FBA does come with additional fees and costs. In addition to referral fees and shipping fees, FBA fees can include storage fees, pick and pack fees, and other charges.
Ultimately, the key to success on Amazon FBA is to choose the right products, optimise your listings for search engines and conversions, and provide excellent customer service. By focusing on these factors and staying on top of your inventory and pricing strategy, you can create a successful business on Amazon FBA and take advantage of the platform's vast customer base and resources.
Thus, Amazon FBA provides many benefits to sellers, such as access to Amazon's vast resources, reputation, and customer base, allowing them to scale their businesses quickly and efficiently. FBA also frees sellers from the burden of managing logistics, allowing them to focus on core business activities. With Amazon FBA, sellers can provide customers with fast and reliable shipping, as well as access to Amazon's Prime membership.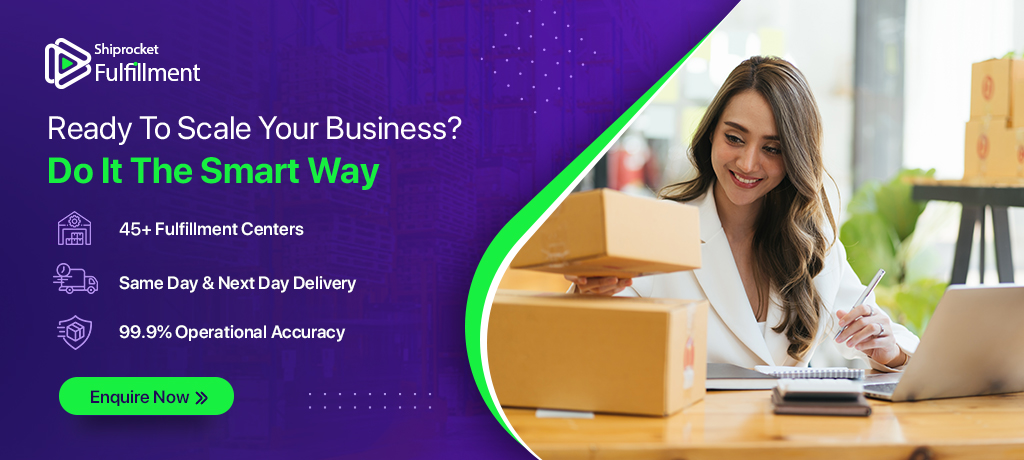 Frequently Asked Questions(FAQs)
Why should I use Amazon FBA for my business?
Amazon FBA provides access to Amazon's vast resources and customer base, enabling businesses to scale quickly without worrying about infrastructure or logistics.
How should I select the right products?
To choose the right products for Amazon FBA, research market trends, competitor offerings, and customer demand. Look for products with high profitability and low competition. Consider sourcing products that align with your business niche or area of expertise. Thorough product research is essential for success on Amazon FBA.
How can I provide excellent customer service on Amazon FBA?
To provide excellent customer service on Amazon FBA, ensure your product listings are accurate and comprehensive. Respond promptly to customer inquiries and feedback, and resolve any issues quickly and professionally. Positive customer reviews and ratings are crucial for success on Amazon FBA.