Best Warehousing Companies in Noida
The Indian state of Uttar Pradesh's Gautam Buddha Nagar district is home to the planned metropolis, Noida, also known as the New Okhla Industrial Development Authority. It is an integral part of India's National Capital Region. It was formally established on April 17, 1976, as part of the Sanjay Gandhi urban renewal project. A hotspot for software and mobile app development firms, including Microsoft, Arm Holdings, HCL, Samsung, and Barclays, has emerged in Noida over the past decade. These enterprises contribute to the city's economy with their software product development and service export in foreign currencies.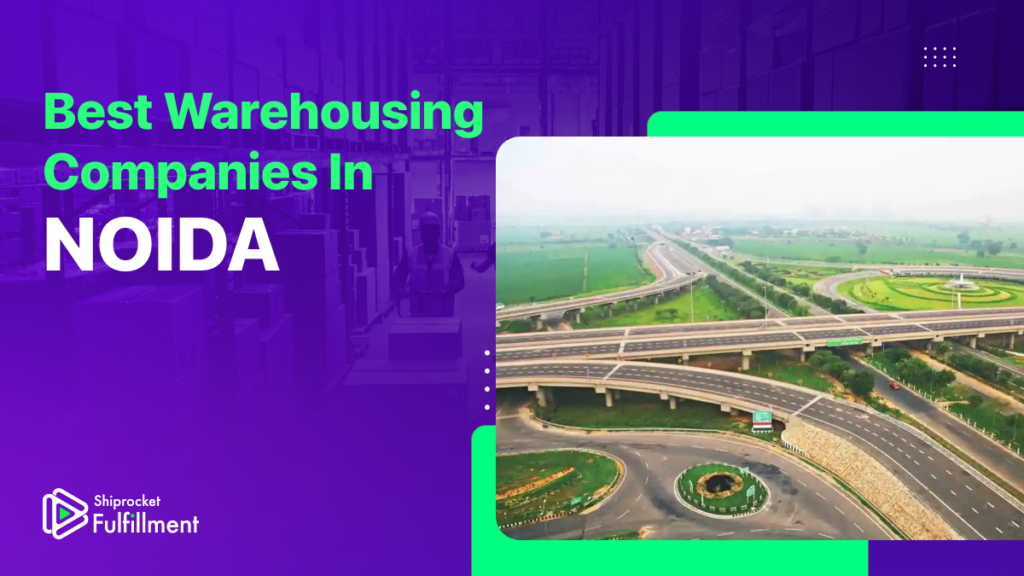 Noida competes with major cities to attract a large number of foreign investors in the fields of Information Technology and Computer Science. The town also boasts a substantial number of Business Processing Outsourcing (BPO) companies that serve clients all over the world in the areas of banking, finance, insurance and manufacturing, among others. Numerous prestigious hotels, malls and nature parks are visited by a large number of travellers.
Noida being at the primary centre of E-commerce, Auto, FMCG, and retail, companies are often on the lookout for large and high-tech warehousing facilities, contributing to the phenomenal growth of the warehousing sector in NCR.
List of Best Warehousing Companies in Noida:
Parnami Logistics
Parnami Logistics is one of the leading 3PL players in North India, headquartered in Noida. The company has earned substantial expertise in transportation, warehousing, packaging, inventory management, and live tracking. Parnami Logistics has around 45+ dedicated warehouses across PAN India.
Inland World Logistics
Inland World Logistics is specialized in transportation and logistics. It offers a wide range of services like – air express, ocean logistics, freight forwarding services, supply chain solutions, 3PL warehousing solutions, and 3PL consulting. Inland World Logistics has over 550 offices/outlets nationwide.
Shiprocket Fulfillment
Shiprocket Fulfillment offers end-to-end warehousing and logistics solutions for eCommerce businesses, with 45+ technology-enabled, state-of-the-art fulfillment centers across the country. Shiprocket Fulfillment provides fulfillment operations, inventory management, storage, packaging & shipping solutions and enables you to offer your customers same-day and next-day delivery.

Vrelite Logistics
Vrelite Logistics was established in the year 2020 and is one of India's leading 3PL and warehousing organizations, with expertise in logistics and transportation services with an accuracy level of 99.9 per cent, 5.5 lakh sq. ft state-of-the-art warehouse infrastructure spread across Faridabad, Noida, Greater Noida, Delhi, and more.
Three Aces Global Logistics Pvt. Ltd.
Three Aces Global Logistics is a freight forwarding company in India with a strong presence in multi-modal international logistics. Established in 1989, it provides warehousing and transportation services to its customers and expertise in managing the supply chain and information of whole shipments.
Rishishwar Logistics
Rishishwar Logistics is one of the leading worldwide logistics and cargo service providers headquartered in Delhi NCR, India. It offers a wide range of services, including air freight logistics, roadway cargo handling services, customs clearance, port handling services, warehousing services, etc. Rishishwar Logistics is experienced in import and export solutions and provides best-class services at a competitive price.
How to Choose the Best Warehousing Company in Noida for Your Business
Choosing the best warehousing company in Noida is no child's play. There are ample factors to ponder while deciding on the warehouse for your company. We're listing the most common but important factors which can make or break your profits.

Network Footprint: If you are a PAN India operation or are also engaged in exports, then you should choose a warehousing partner who can help you place your inventory across all your target hubs. Dealing with different providers for different locations is time-consuming and integrating them seamlessly is a big challenge.

Location: This is one of the most important factors to consider. The location should be a reasonable fit between your production centers and customer hubs. This will help you save on shipping costs from the factory to warehouse/warehouse to retailer/customer.

End-to-End Services: Based on the nature of your business, you might require end-to-end fulfillment services so that you don't have to invest your bandwidth in your operations and can focus on growing sales and production. Additionally, if you are selling on eCommerce platforms, you need a partner that can support the requirements of the respective platforms.
Flexibility: Businesses change over time, and so do your warehousing needs. A warehousing provider should help you increase your capacity with ease and minimal hassles.
Accuracy of Operations: Warehouse operations have always been challenging with multiple SKUs and different upstream and downstream channels. Inaccurate dispatches and deliveries are significant drags on the profitability of businesses. Evaluate the accuracy of the provider. Better still, go for an SLA wherever applicable.
We believe that the above guide will help you make an intelligent and informed decision while choosing the best warehousing company in Noida.