Top Warehousing Companies in Mumbai [2023]
Mumbai, formerly known as Bombay, is the capital city of the Indian state of Maharashtra. It serves as the country's principal port on the Arabian Sea. The city is home to three UNESCO World Heritage Sites, i.e. The Elephanta Caves, Chhatrapati Shivaji Maharaj Terminus, and The Victorian & Art Deco Ensemble.
Along with the rest of India, Mumbai has witnessed an economic boom since the liberalization of 1991. The city is the financial, commercial, and entertainment capital of the country. It generates 6.16% of India's GDP and accounts for 25% of industrial output, 70% of maritime trade in India (Mumbai Port Trust and JNPT), and 70% of capital transactions to the economy of India. It is also one of the top 10 commercial hubs in the world in terms of global financial flow, as it includes the production of metals, chemicals, automobiles, and electronics, among others. Other manufacturing operations such as food processing, papermaking, printing, and publishing are also vital sources of income and employment.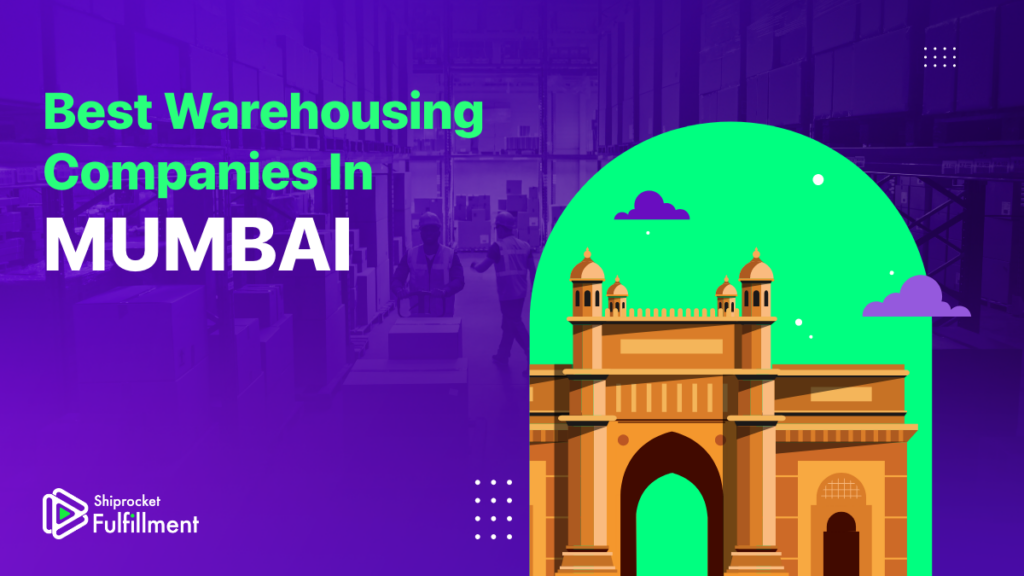 Mumbai is connected with the rest of India via rail and air networks. It operates as the Central and Western Railway's railhead, and trains from the city transport people and commodities to all provinces of the country. The dominant public transport is offered by suburban electric train networks, which carry thousands of commuters daily around the metropolitan area. The Bandra-Worli Sea Link (Opened in 2009) and a new expressway between eastern Mumbai and Navi Mumbai (Opened in 2014) are notable additions to the road network.
The city's growth and success in the 21st century are primarily attributed to developments in the technology sector, which makes it high on the list of cities best for expanding your business and taking it to a global level. We have put together a list of top warehousing providers in the town that can help you manage inventory and deliver products to consumers in a time-effective manner.
List of Best Warehousing Companies in Mumbai
1. SK Logistics
SK Logistics is a one-stop solution for pharmaceutical warehousing and repackaging. It has four major lines of operations: central warehousing, carrying & forwarding, promotional material handling, and repackaging.
2. Shree Sai Group
Shree Sai Group is a warehousing company founded in 2010 by Shri Vinod P, and the CEO of Shree Sai Group is Vivek Tanna. The company specializes in warehousing and offers services to various industries across India.
3. Shalimar Warehousing Corporation
Shalimar warehousing is an ISO 9001:2008 certified company established in 1986. They are experienced service providers in warehousing, 3PL/Storage cum management services, construction & consultancy services.
4. Shiprocket Fulfillment
If you are looking for warehousing and end-to-end eCommerce fulfillment solutions, Shiprocket Fulfillment is your best bet, trusted by top brands and entrepreneurs. With 25+ courier partners under one roof, Shiprocket Fulfillment will handle your inventory, pick, pack and ship your business orders to 24,000+ pin codes in India and 220+ countries & territories across the globe.

5. Techmihirnaik Group
It is a leading supplier of cutting-edge technology and software, supplying enterprises of all sizes with scalable solutions. Techmihirnaik was founded in 2019, headquartered in Bandra, Maharashtra, and provides transportation, logistics, supply chain & storage solutions.
6. Repono Warehousing Private Limited
Repono Warehousing is one of the largest polymer warehousing companies in India and has headquarters in Mumbai, Maharashtra. The company specializes in warehousing services for various industries across India and also provides secondary transportation & logistic support to its customers.

Choosing the Best Warehousing Company in Mumbai?
Choosing the best warehousing company for your business is not an easy task. Various factors must be considered while selecting an appropriate warehouse that meets all your business needs. If any factor is ignored, things could go south swiftly, resulting in business losses. Some of the vital factors are listed below:

1. Tech Enablement: The technical angle of a warehouse is extremely important, especially if the warehouse is being used to store the inventory for an eCommerce business. While choosing a warehouse, ensure it is fully equipped with WMS (Warehouse Management System) and OMS (Order Management System). This gives you ease in managing your inventory. WMS & OMS helps with inventory management, SKU dissipation, inventory prediction, etc.
2. Location: If your warehouse is closely connected to the user base where the inventory is to be finally delivered, the timelines are always in control. Quick and easy deliveries result in controlled supply chain management, excellent return order management, and an outstanding user experience.
3. Costing: Mumbai, being an industrial hub, gives you a lot of options with a huge variation in their prices. It is always a good bet to go through all the options and choose the one which solves your problems effectively at minimum cost.
4. Flexibility: A warehouse must be flexible enough to cope-up with the change of business nature. In the future, if you decide to alter your LOB (Line of Business), you should not go on the hunt for a new warehouse.
5. Workforce Availability: The workforce is the fuel to any operational structure. A good warehouse is operated by a good workforce. So, ensure that the warehouse has a skilled and experienced workforce.