Best Logistics Companies in Hyderabad for Your Business
When looking for the best logistics companies in Hyderabad, you must look for high standards and quality as well as cost-effective and competitive logistics solutions. You need to assess the service provider's quality, ability, and reliability before zeroing in on any solution. You can choose the best provider for your business with the apt parameters to gauge. Here we have enlisted the top logistics companies in Hyderabad that you can consider.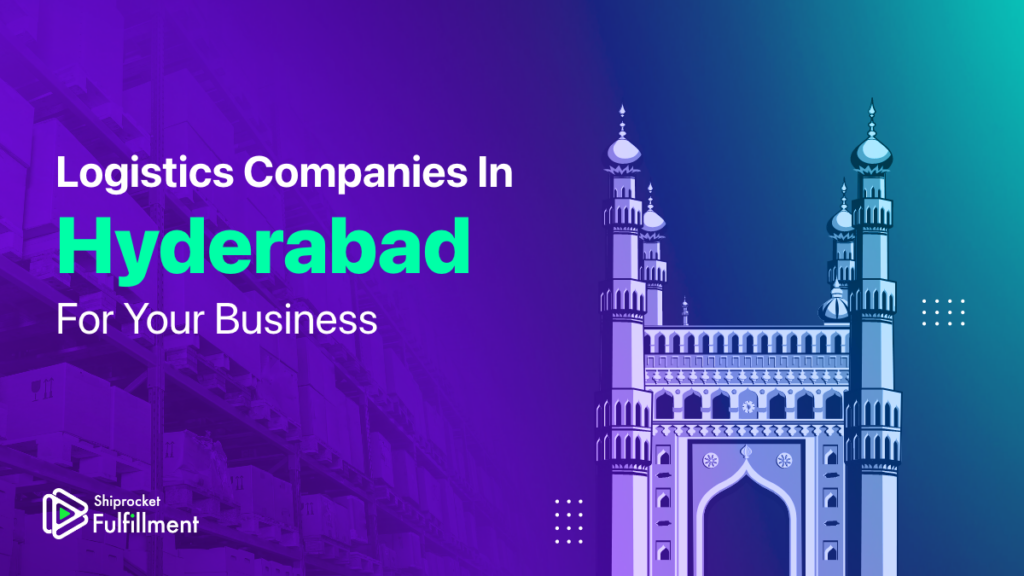 Top 10 Logistics Companies in Hyderabad
1. Zeromile Warehousing
Zeromile Warehousing has 15+ years of experience and offers cost-effective and customized logistics solutions. Its key clients include DAMRO, DHL, Snowman, Reliance Digital, JIO, Kirloskar, and Agility. The company also has vast expertise in the logistics sector. Businesses requiring warehousing services can opt for Zeromile Warehousing for their design, construction, and infrastructural services. With a total warehousing space of 7,00,000 square feet, Zeromile Warehousing is one of the best options for logistics companies in Hyderabad.
2. Seaways Shipping and Logistics
Seaways Shipping and Logistics company offers customized, cost-effective, and end-to-end logistics solutions. It provides a wide range of services, including freight forwarding (air & sea), bulk cargo, and supply chain logistics. Its other offerings include container handling, vessel agency, clearing and forwarding, customers house agency, and chartering and brokerage. Besides Hyderabad, Seaways Shipping and Logistics has a presence in all major cities, including New Delhi, Jaipur, Chennai, Bengaluru, Mumbai, Ahmedabad, Kolkata, Visakhapatnam, and Bhubaneswar. It has international offices in Bahrain, Dubai, Bangladesh, Malaysia, and Singapore.
3. Fly High Logistics
Fly High Logistics is a warehousing and distribution company that offers tailored solutions for the retail industry. It is one of the best logistics companies in South India. It delivers reliable and customer-centric solutions. It provides road, air, and water shipping facility and warehouse distribution solutions. The company ensures optimized product flow and an efficient supply chain process.
4. Snowman Logistics Limited
Incorporated in 1993, Snowman Logistics is India's leading logistics company that offers temperature-controlled logistics and warehousing services in Hyderabad and other parts of the country. The company offers integrated distribution solutions and ensures product quality from its point of origin till the consumption point. It has temperature-controlled warehouses in prime India locations like Chennai, Mumbai, and Bengaluru. As of 2018, it has a total warehousing capacity of 1,07,200 pallets.
5. Gati Limited
Founded in 1989, Gati is a pioneer in the express distribution in India. It transformed the Indian logistics industry and brought many innovative and path-breaking revolutions. Gati offers a wide range of solutions – express distribution, transportation services, end-to-end logistics, GST solutions, and special services like transporting two-wheelers. It offers air, rail, and road connectivity and has a fleet of 5,000+ vehicles.

6. Shiprocket Fulfillment
One of the most trusted third-party logistics solutions, Shiprocket Fulfillment, helps store and manage inventory, pack orders, and ship and deliver them. It has 45+ tech-enabled state-of-the-art fulfillment centers in all major cities in India. They offer warehouse management systems, channel integration, order management systems, and logistics tech. Also, with them, you can ship your orders to 24,000 pin codes domestically and 220+ countries and territories with 25+ courier partners. Shiprocket Fulfillment is your best bet if you are looking for customized and cost-effective warehousing and logistics solutions.
7. Blue Dart
A leading logistics company in Hyderabad, Blue Dart is a subsidiary of DHL Express. It specialises in courier and express parcel services and serves both domestic and international markets. Blue Dart is known for its extensive reach, advanced tracking systems, and quick delivery services in Hyderabad.
8. Mahindra Logistics
A prominent logistics company, Mahindra Logistics, offers end-to-end supply chain solutions, including transportation management, warehousing, and value-added services. With strong expertise in logistics operations, Mahindra Logistics caters to various industries and provides efficient logistics services.
9. TCI Express Limited
TCI Express Limited is a leading logistics company in Hyderabad and specialises in express distribution and supply chain solutions. It offers services such as air cargo, surface transportation, and last-mile delivery. The company has a robust network and strong operational capabilities.
10. VRL Logistics Limited
VRL Logistics Limited is a well-known logistics company that offers a wide range of logistics services – transportation, warehouse management, and value-added services. The company has a strong presence in Hyderabad and has built a reputation for its reliable logistics solutions. With its extensive fleet of vehicles and well-established infrastructure, VRL Logistics serves various industries and caters to the logistics needs of businesses in Hyderabad.
Tips to Choose the Best Logistics Company for Your Business
When finalizing the logistics company, it is crucial that you look for the following factors:
Flexibility: With changing business needs, your chosen company should be flexible in its offerings. You shouldn't have to look for different companies for every need, but your current company should be able to offer you services per your evolving business needs.
Channel Integration: As an online business owner, you sell products on multiple sales channels. You should be able to integrate your sales channel with your logistics platform to manage, process, and ship orders easily.
Location: The warehouse should be in the center of the city, from where you can quickly ship orders to all locations. Delivering orders faster and on time will lead to better customer satisfaction, experience with your brand, and increased repeat purchases.
Choosing the right logistics company can make or break your business. You need to consider various factors and look for cost-effective solutions.