10 Best Logistics Companies in Gurgaon & Here's Why
Finding the right logistics partner for your eCommerce business take time and effort, especially with so many options. In this article, we look at 10 of the best logistics companies in Gurgaon and why they are at the top of their game.
Logistics is the term used to describe the coordinated management of the transportation and storage of goods. It is a vital component of supply chain management and plays a significant role in determining the overall efficiency of a business.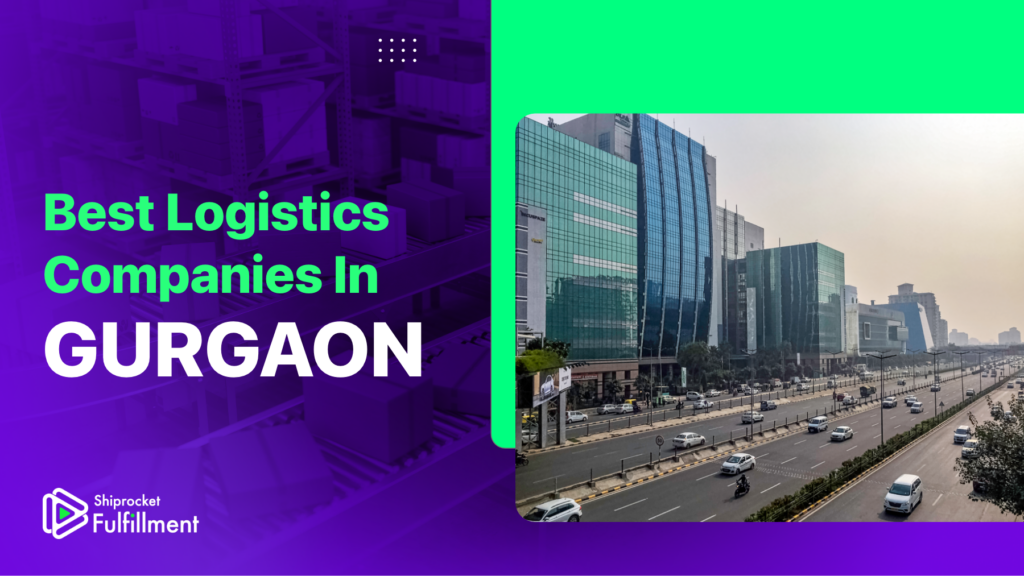 There are many reasons why logistics is important, but the most important is that logistics can heavily influence business's bottom line. Inefficient logistics can lead to wasted time, resources and money, while effective logistics can help to streamline operations and improve profitability. They can have a significant impact on customer satisfaction – poor logistics can result in late or damaged deliveries, In contrast, good logistics can ensure that orders arrive on time and in pristine condition.
They can contribute to a company's green credentials – efficient transportation and storage of goods can help reduce emissions and wastage.
Logistics enables businesses to be more agile and responsive – by enabling them to quickly adjust their supply chains in response to changes in demand.
Top 10 Logistics Services in Gurgaon
If you are looking for a comprehensive list of Gurgaon's best logistics companies, then you have come to the right place. In this blog, we will provide a detailed analysis of the top logistics companies operating in Gurgaon so that you can make an informed decision about which company to use for your shipping needs.
The following is a list of the top 10 logistics companies in Gurgaon. So, here we go-
Blue Dart
Blue Dart is one of India's leading courier and express transportation companies, with a strong presence in Gurgaon. The company offers a wide range of services such as next-day delivery, 2-day delivery, time-definite delivery, and same-day delivery. Blue Dart also has a dedicated team of customer service executives who are always available to help with any queries or issues that you may have.
Ekart Logistics
Earlier known as Flipkart Logistics, Ekart Logistics is one of India's largest logistics and supply chain offering hassle-free logistics solutions to eCommerce enterprises. Their objective is to provide superior customer experience and on-time deliveries in no time. Ekart's API based integration for shipment and SMS communication to customers results in smooth delivery across multiple locations.
Gati
Gati is another India's premium logistics company providing end-to-end logistics services across multiple verticals. With their digital-first approach and unique set of tools, Gati aims to delight customers with superior services and customized solutions for retail as well as MSME sectors. Not just this, the company is also concerned of its environmental impact and strives to abide by its core values of "Care for Environment and Society" ensuring a better and safer world.
DHL
Headquartered in Gurgaon, DHL holds immense expertise in providing logistics solutions both domestically and globally. They have over 800 fulfillment centers spread across the world with major expansion in India. Through continuous innovation and adoption of technology, DHL strives to improve experiences, efficiency and resiliency.
DB Schenker India Pvt. Ltd.
DB Schenker is committed to providing a complete range of integrated logistics services and global supply chain solutions for all modes of transportation. With presence in around 1,850 locations worldwide, the company strives to stick to its core values by ensuring maximum efficiency and management of the entire supply chain.
Delhivery
Delhivery is another leading express transportation and third-party logistics company based out of Gurgaon. They offer various services such as cash on delivery, same-day delivery, and international delivery services. Delhivery also has an online tracking system which allows customers to track their shipments in real time.
Safexpress
Safexpress is a leading logistics company based out of Gurgaon that offers specialized services such as freight forwarding and warehousing solutions. The company also provides technological solutions with features like web-based live tracking and route optimisation software.
First Flight Courier
First Flight is one of India's oldest courier companies with a long history of providing reliable and efficient delivery services to domestic and international customers. They specialize in time-definite deliveries that are made within 24 hours or less. The company also provides live tracking information through their website so that customers can monitor their shipments in real time.

TCI Express
TCI Express has been providing reliable express transportation and logistics solutions since 1991. They specialize in same-day delivery, next-day delivery, and international shipments with the help of their dedicated team of professionals who use advanced technology for route optimization and real-time tracking information.
Shiprocket Fulfillment
Shiprocket Fulfillment is a fulfillment provider that also provides same-day and next-day delivery. They have 45+ fulfillment centres across India. You can process your orders with 99% accuracy and deliver your products 3X faster to the customers at reduced shipping costs.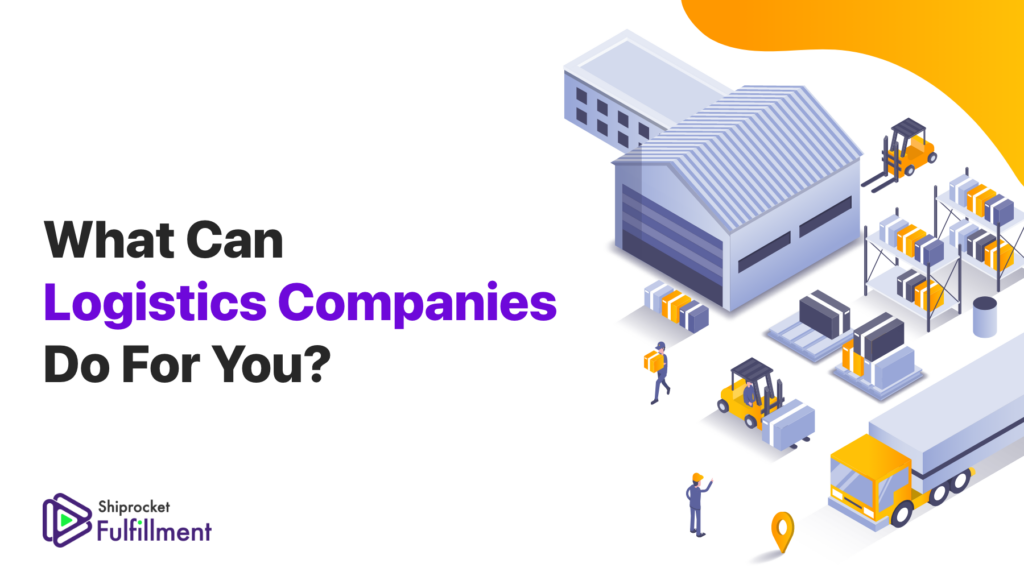 What Can Logistics Companies Do For You?
Logistics companies can do a lot for you, depending on your needs. They help with transportation, warehousing, and even distribution. If you need something moved from one place to another, a logistics company will help you.
There are many logistics companies in Gurgaon to choose from, but it's essential to do your research and find one that suits the needs of your business.
Why are Logistics Companies Important to eCommerce Businesses?
We all know how important logistics companies are to eCommerce businesses. They help businesses run smoothly by ensuring that goods and materials are delivered on time and in good condition. But what makes them even more important is their role in reducing the cost of business operations.
Logistics companies use various transportation methods to move goods from one place to another. This includes road, rail, air, and maritime transport. Using these different modes of transport, they can offer businesses a more cost-effective solution for their shipping needs.
Not only do logistics companies help businesses save money, but they also help them boost their efficiency and productivity. This is because businesses can focus on their core activities when they outsource their logistics needs to a reliable company.
Conclusion
In the wake of exponential growth in eCommerce and logistics, Gurgaon has emerged as a hub for some of India's best logistics companies. This article has delved into the top 10 of these companies, exploring their service offerings and highlighting why they have achieved such success.
With so many great options available to suit any business's needs and wants, it is clear that Gurgaon is at the centre of India's thriving logistics industry.
Whether you are an established company looking to improve its supply chain operations or a startup with ambitious goals, there is no better place to start your own eCommerce business.